I've been a bad Mamavation Sista.. But things are looking up and I'm back on track. I've been walking and am feeling great. Today being a holiday kind of threw me off, but I'm looking forward to getting to the track tomorrow.
I'm dying to try out my new shoes! I won a pair of Mizuno Wave 16! They just launched a little over a week ago. I just received them today and I LOVE THEM! I'm very excited to get some miles on them.
I've up'd my water in take and I'm going to crack open Skinny Rules by Bob Harper. I read a little bit of it before we moved and a few months later I'm thinking it this is the time to read it in it's entirety. I participated in the 2 week challenge that featured Bob Harper thru Mamavation. I will also be so grateful for that op too. He tweeted me a few times! #HeartStopped

I heart Bob Harper. Anyways- enough of my crush. LOL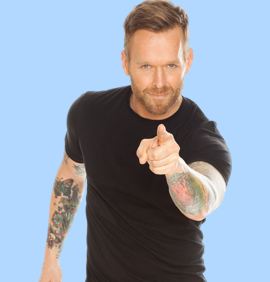 So this week I'm challenging myself to get 10 miles for the week. I got 2 yesterday and none today but hope to get 4 done tomorrow, Thursday and on Friday as well. I know 4+4+4+2 is more than 10 but I'm giving myself some leeway in case "baby sabotage" happens. Ya'll know what it's like, you are feeling good and productive then the kid-o starts crying and you have to pack it up. I've been there so many times.
But the miles are coming!  It's gonna happen and I'm so excited!
Question:
What's your goal for the week?