I love having fresh fruits and veggies in our home. Thanks to Bountiful Baskets we always have an abundance of yummy fruits in the crisper. Since E has been walking around he loves getting into the fridge when I open it. What he's taken to lately?  Opening the crisper drawer and tasting all of the stuff inside. If you are wondering:
Yes, I've been eating apples, pears and oranges with bite marks on them! LOL  
Caught "Apple" handed!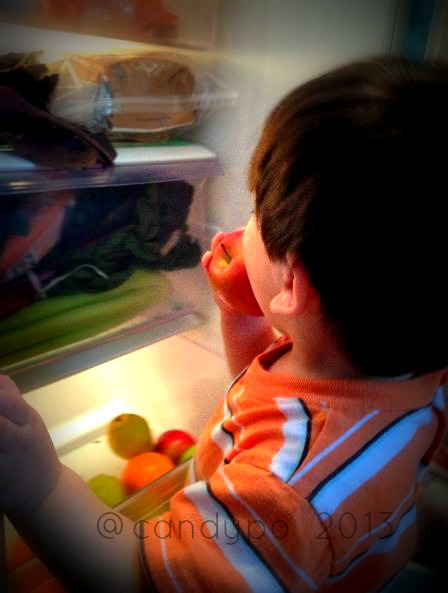 Question:
Has your toddler done this to your produce?