Disclosure: This post is a part of the Holiday Giveaways for you, all prize fulfillments will be completed by independent business owner. All opinions mentioned are by the consultant.
Hi everyone! We are Carrie and Lana! We met in a small town in west Texas in 2012. Both of us were military spouses at the time and were both navigating our way through the military world. Carrie is one of the few women who does NOT have a diet history, and has always approached food and exercise in a moderate, "do what works for your body" manner. Her experience with the lack of dieting is rare, invaluable, and offers hope for those of us who are chronic dieters and struggle with body image. Carrie is also the creator of our Soul Jewelry line. Her intuition and creativity work together to create beautiful pieces that speak to those who purchase it. Lana is a recovering chronic dieter who does have a long sordid past with the dieting roller coaster. In 2012, Lana decided she'd had enough calories, points, low carb, no carb, paleo, food scale drama to last her a lifetime. She practices a Health at Every Size approach concerning health and fitness. Lana is a NASM-CPT and 200hr RYT. She is currently focusing on becoming a Registered Aromatherapist and ACE Health Coach.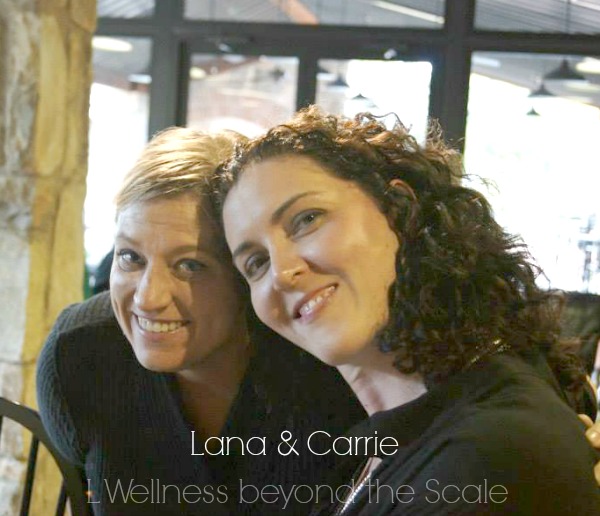 Together, we want to educate, motivate and empower others to see that your life does NOT have to revolve around a diet, scale, or pant size. Our hope is that we are able to provide information and programs that free individuals from the social idea of what women and men "should" look and act like. We look forward to working with you!

Ready for the giveaway?!
One lucky reader will win this beautiful handmade bracelet: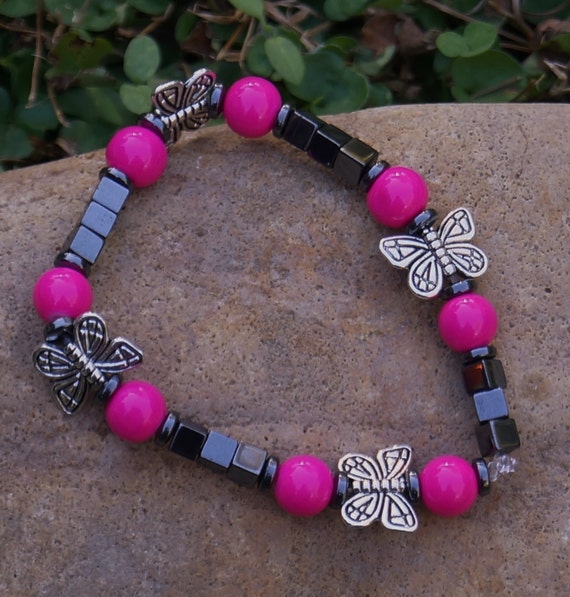 Clarifying Transformation Soul Bracelet ~
Butterflies are the symbol of transformation. Pink is the color of love, and inner peace. The silver hematite cubes help to organize, and clarify your thoughts. This is a great bracelet for anyone going through a great struggle and transformation. Wear it alone or pair with others to create a unique look!
All Soul Jewelry, despite being awesome, will not fix your life. Please enjoy sensibly 
 Here's how just come back and comment that you've done so and leave a link to the Twitter tweet please!  This giveaway ends DECEMBER 14TH at midnight ET