Wordless Wednesday Oktoberfest 2013 with Linky
 We traveled to Fredricksburg, Texas on Saturday with my sister in law and her family. We had such a blast! The crowds were large as they were last year when we attended for the first time. We were so excited to go back and take our family to enjoy the good times. I don't believe I drank a full cup of beer at any point of the day.. I know a travesty! LOL But I have to tell you all my favorite beers of the day were the St. Arnold's Oktoberfest and a pumpkin ale.. not sure if it was the Shocktop or the Blue Moon. It was amazing! I am going to do some snooping around here and see if I can get my hands on some for this weekend. Don't get me wrong, I'm not a lush. But I enjoy a good brew from time to time.
My sister in law's husband is a jokester. We had such a great time with them all. He jokingly photo-bombed our picture.. Jokes on you buddy!! LOL He's gonna freak out. No one tell him he's on the site ok! Hahahaha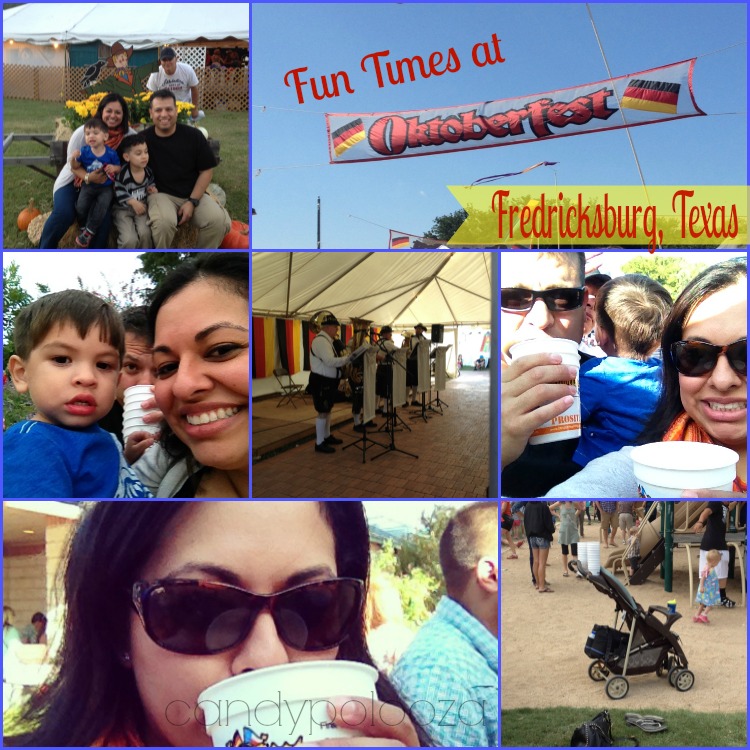 The bottom picture on the right I took in the playground area of the festival. I think the cups were from a group of friends there. No one couple drank that much beer with their children.. But I will say that, this has to be one of the only places where something like this isn't looked down upon. Everyone was having a great time and being responsible. I'm really going to hate missing next year.
Question:
Did you go this year? or attend an Oktoberfest event in your area?