I LOVE Vampirina! I know what you are thinking, "Candy you don't have girls!" I don't, but I have nieces!! Have you watched Vampirina on Disney Junior?! It's a super cute program about a little vampire named "Vee," and she's just trying to fit in her new town. I'd say much like a military kid, I know a lot about that life! This DVD will get you dancing so make sure to watch and get ready to rock! Make sure to grab yours November 6th everywhere!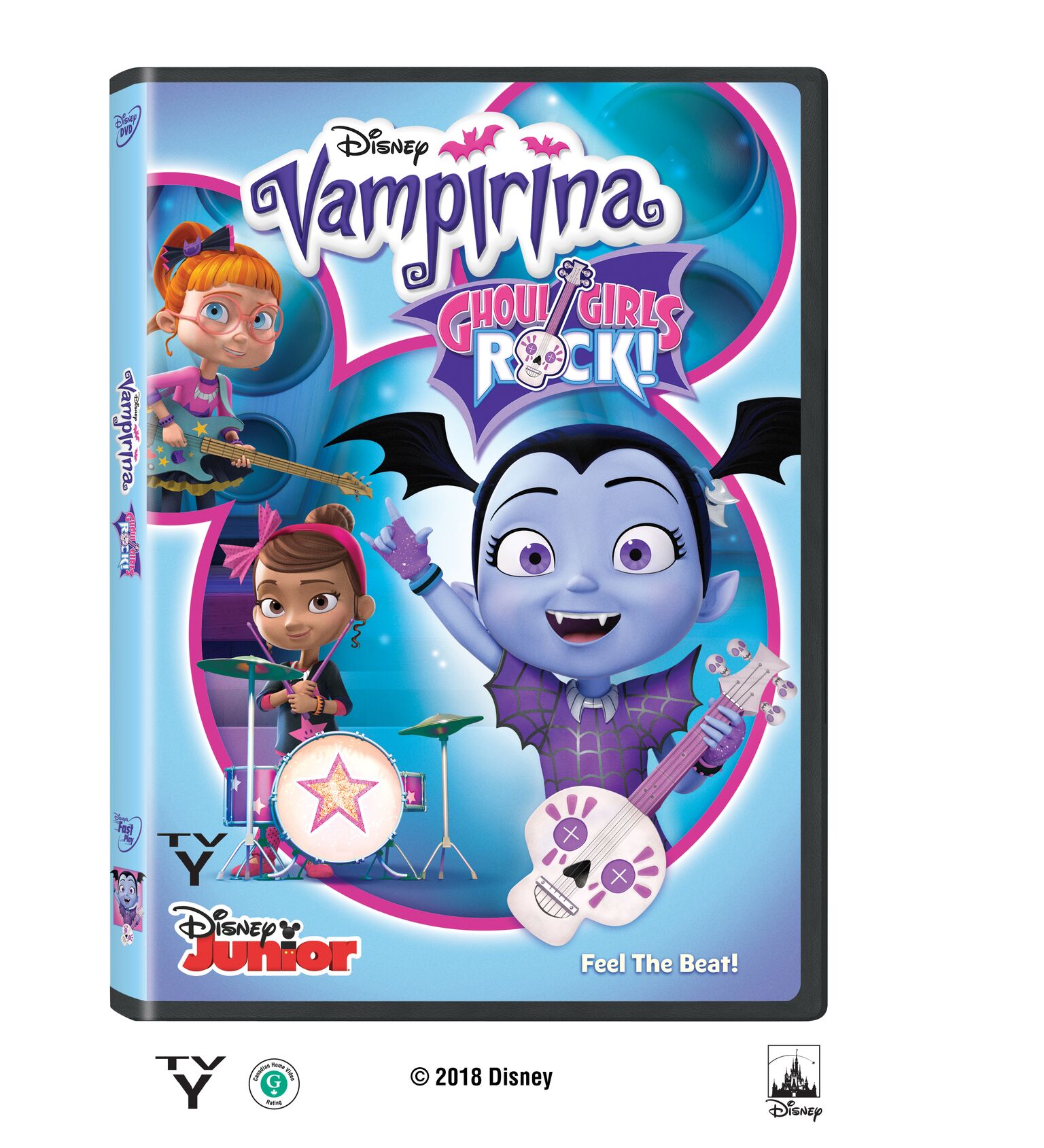 Follow Vampirina and her two best friends, Poppy and Bridget, as they take the stage and start their very own band: the Ghoul Girls!  Cheer them on as they travel to Transylvania for their first-ever talent competition and go on many more awesome adventures! Amped with six music-filled episodes, plus seven bonus animated shorts, Vampirina: Ghoul Girls Rock! soars to fang-tastic new heights as Vee and her friends learn how to find their inner ghoul and rock out!
Here's more about Vampirina Ghoul Girls Rock!
Episodes:                                 Vampire Weekend / The Bird Who Knew Too Much
                                                      The Ghoul Girls / Game Night
Oldie But a Ghouldie / Beast in Show
Vampirina Ballerina / Treasure Haunters
Home Scream Home
Countess Vee / Frights, Camera, Action!
Bonus:                                       Vampirina Ghoul Girls Rock! Music Video Shorts:
Living the Scream
Inner Ghoul
Transylvania Girls
Ghoul Glam
Boogieman Boogie
Everybody Scream, Everybody Howl
The Mummy Rap
Release Date:                       November 6, 2018
Ratings:                                    TV-Y (US); G (CE/CF)
Total Run Time:                   Approximately 132 minutes