Needing ideas for Valentine's Day? It's not too early to start thinking! I've got a great idea for you today! This brownie bite gift bucket is not only easy and cute but I've got a delicious surprise for you! It's not the same ol' brownie recipe, it's easy and more decadent!
You're totally going to get mad at me for this too.. It's so simple. I wanted to make these for a cookie swap during the holidays but didn't get a chance to. This isn't a traditional recipe post because it's so easy. I mixed dark chocolate brownie mix and added a Rolo chocolate candy in the center. I baked them in a mini muffin pan. Here's the thing though, I tried to make them two ways to see which would work best. I'm trying to save you the time and give you the best results the first time you make them.
The top image is where I pushed the Rolo candies into each of the brownie mix. The bottom image is where I used muffin cups and placed the candy on the muffin paper and then poured the batter over the candy.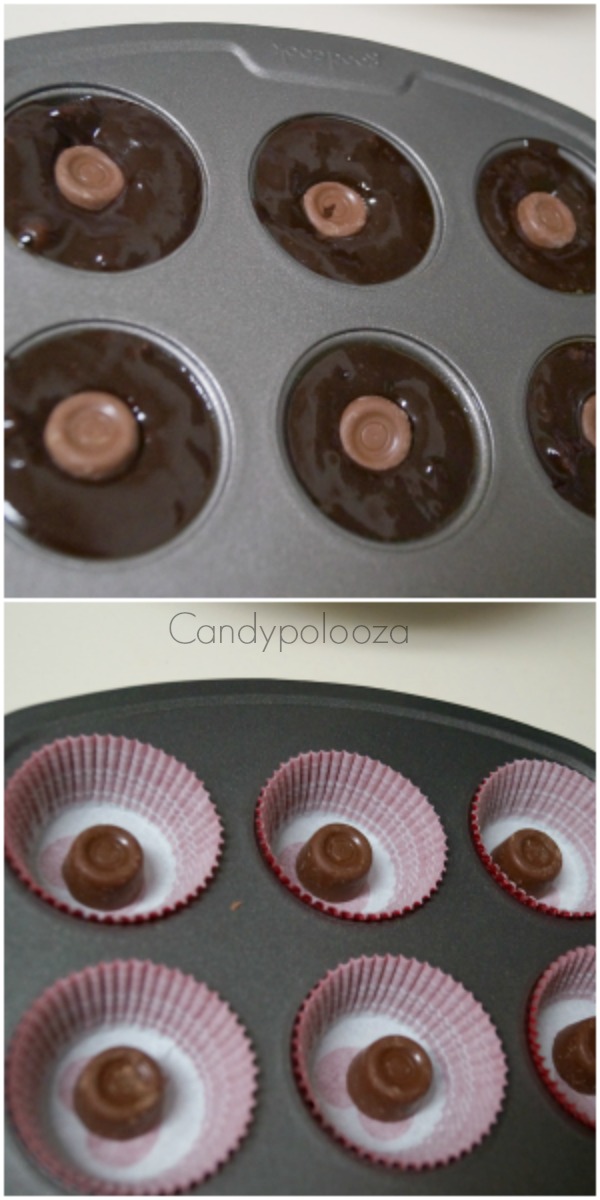 After adding the mix in I added walnuts to the top of each so that they would bake in nicely. You can still see the chocolate candy in some of the brownies and that's ok. It'll bake beautifully and you'll get a crispy edge all the way around the brownie. I love the crispy edge! These did not last long!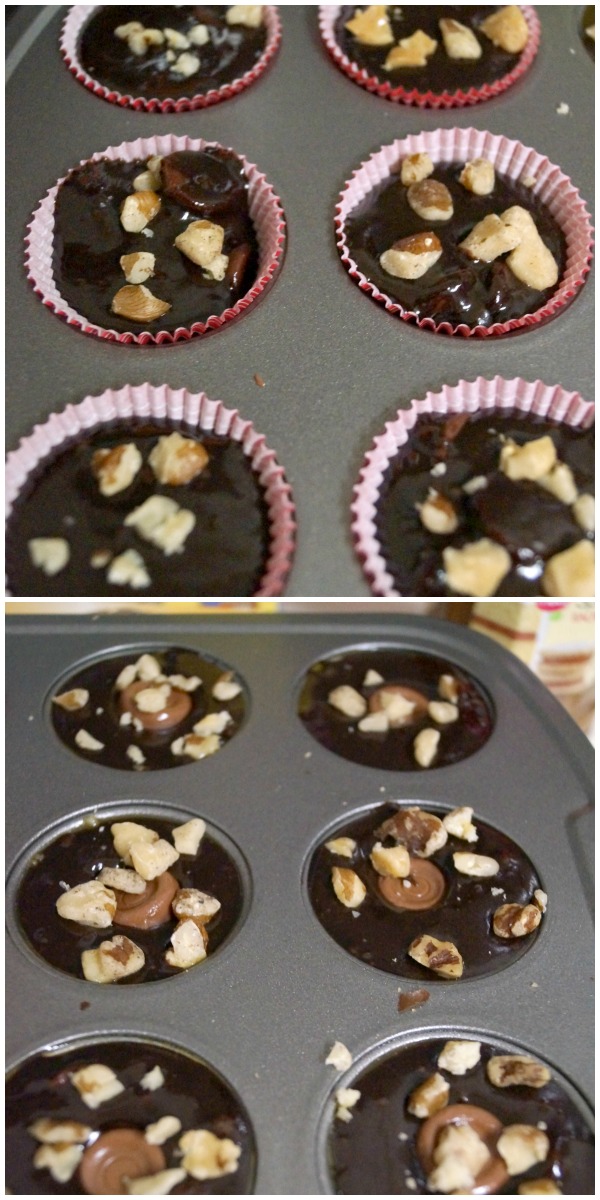 Let those babies cool then put them into a decorative container to make gifts for your friends, family members and teachers!
*The brownies with the candy at the bottom of the wrapper didn't do so well. I recommend pushing the candy into the batter rather than pouring the onto the candy.*
I found this super cute clear paint bucket at Michael's! I tried to find a link but no dice. Sorry ya'll! Go into the store and you'll see them.
By the way, these brownies are toaster oven brownies! I totally found a 12 mini muffin pan that fits in my Breville toaster/convection oven and baked them in it. YES! Easy and if you don't like to use your oven like I don't.. you can make these goodies in a toaster oven! I bake most of our foods in my convection oven. Super easy and my kitchen doesn't get all hot like it does when you use the oven.
Come back next week, I'll be sharing another brownie recipe you can make to share with your honey!
 Question:
Will you be baking for your loved ones this Valentine's Day?
Cheers!
Candy 
There are affiliate links in this post