Disclosure: This is a sponsored post, products received for review, however all opinions are my own. Thanks to Momma Young Media Blogger Network for opportunity.
Celebrate Hispanic Heritage Month with McCormick and IMUSA
a Review and Giveaway
I love to cook food that I grew up eating. The tasty and comforting sopas, frijoles, arroz and all of the delicious Mexican food of my culture. Do I cook a lot of Mexican food? I honestly try to. One of the things that I'm most proud of is being able to cook. My grandmother has said that I have her hand for cooking. Makes me fill with pride as she was known for her cooking back home.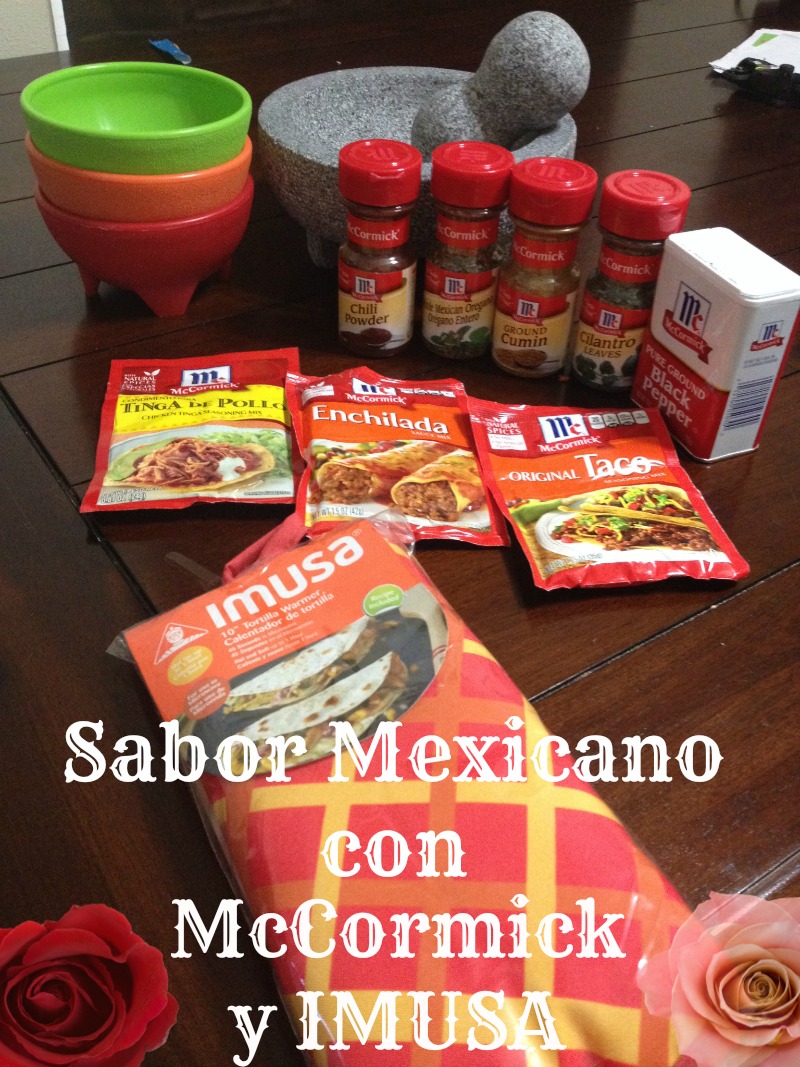 I received an amazing assortment of Mexican spices in the McCormick and Imusa package.
Cilantro
Chili Powder
Ground Cumin
Mexican Oregano
Black Pepper
I can tell you already that those spices are spices I know go in Menudo! Beef tripe soup. Once people realize that tripe is actually the lining of the cow's stomach they pass, but it's an amazing soup.  I highly recommend you try it at least once. Add some lemon and eat it with a corn tortilla.. mmm delish!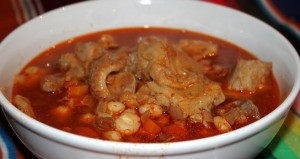 Thank you San Diego Food & Travel for the beautiful picture of Menudo Colorado! 
Along with the spices I received these recipe mixes:
Original Taco Recipe Mix
McCormick Enchilada Recipe Mix
McCormick Tinga de Pollo Recipe Mix
McCormick Mexican Rice Mix
The IMUSA products I was very impressed with. I've been wanting to buy a rock molcajete for years, just never have. I've got one now and I can't wait to season it! So very excited! Once I season it I'll be making salsa and guacamole! Don't worry I'll post recipes and pics!
The IMUSA Molcajete y pestel
The IMUSA Tortilla warmer
The IMUSA Salsa bowls
Thanks to IMUSA & McCormick for the fabulous prize pack!
A little about  theIMUSA company: IMUSA USA was founded in Colombia in 1934 and was the first manufacturer of aluminum pots and pans in the country. Today, IMUSA is a respected brand with 75 years of experience in Hispanic and International cookware, and more than 20 years of experience in the US marketplace.
You can connect with IMUSA on Twitter, Facebook & Pinterest via the McCormick sites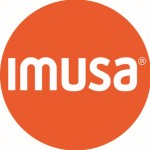 McCormick is more known in the United States. Here's a little info on McCormick: McCormick's quality promise, "The Taste You Trust" sets us apart and is our obsession that extends from "farm to fork." We scout the world, working with local farming communities and suppliers, to source safe, great tasting spices and bring them to your stores. We have a long heritage and reputation for bringing rich flavors, high quality spices and innovative products to kitchens around the world for nearly 125 years.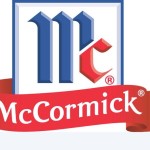 Here's your chance to win a McCormick & Imusa prize pack of your own! One winner will win The Cuban prize pack.
The Cuban package consists of the following:
IMUSA Wood Mortar and Pestle
Caldero and Tostonera
McCormick's Black Pepper
Garlic Salt
Curry Powder
Paprika
Cinnamon
Oregano
Black Peppercorn Grinder
Chicken Bag 'n Season
Black Beans & Rice Mix
Your kitchen will transform into a Cuban home with the smells of Cuban cuisine! What are you waiting for? Get to entering!!
Good Luck everyone!! Suerte!!!