Ever wanted to visit the costume department of your favorite show?  Thanks to Disney I attended a press trip for the #CaptainAmericaEvent, but all opinions stated in my posts are my opinions. It's safe to say The Catch is one of my favorite shows on ABC, notice I say one of my favorite shows because I have quite a few. But back to the matter at hand. Not only is the story exciting and intriguing the show is also visually appealing. The Los Angeles locations where the show is shot and filmed add to the amazing fashion worn on the show. Today I'm sharing our visit behind the scenes: the costume department of ABC's The Catch and a surprise visit by Rose Rollins!
I've always been a huge fan of fashion. I used to follow it so much I could tell you what designer designed what dress/ look etc. I had a lot of time on my hands and don't get me started on handbags either.. Anyways.. It was so much fun being on the set and in the costume department of The Catch. Seeing all of the beautiful pieces and I'm such a fan of the show I remembered which pieces I've seen worn on the show! Wild right?! I thought so to. The time and effort that Peggy Schnitzer and the costume team put out for each episode of The Catch is just mind blowing. Their days are long but the art they put out is simply amazing.
As you can imagine there were racks and racks of clothing. We were impressed to learn that the wardrobe department archives the list of looks worn by everyone and I mean everyone including the extra standing around in the back of the scene's outfit details in a notebook.
I was interesting to hear how the looks are archived and ever wonder if anyone gets to keep some of the items? You know we asked!:
"For a lot of the TV shows we do, for ABC we rent a few of the pieces that we need. We either get to give them back or we keep them for the next season, they allow us because we're an ABC show, we are allowed to keep whatever we want, box them up and inventory them and storage them. On the stuff that we have a lot of that, all that we keep to make sure that next season if their character pops up again, we have the stuff we need, so for the most part we tend not to give the actors the, outfits, because we may need them again."
As you can imagine this is a busy group of people. Peggy Schnitzer notes her dream team:
The Tailor cutter-fitter extraordinaire is Carlos Zapeda.
Leo Castro is the costume supervisor who runs the Costume department
Anita Cabada is assistant costume designer
They truly provide the vehicle for the actor to bring the character to life and make them more tangible to viewers. How many times have you gone shopping with the character from a television show in mind? This was truly one of many dreams come true on this trip.
I have to show you the wedding dress. You remember the beautiful white gown Alice was to wear when she married Christopher right? Yes this one. Shown with the designers Peggy and Carlos. They designed the dress together, Peggy purchased the fabric and they "stitched it out together." What a beautiful gown right?! It was amazing to see it in person too.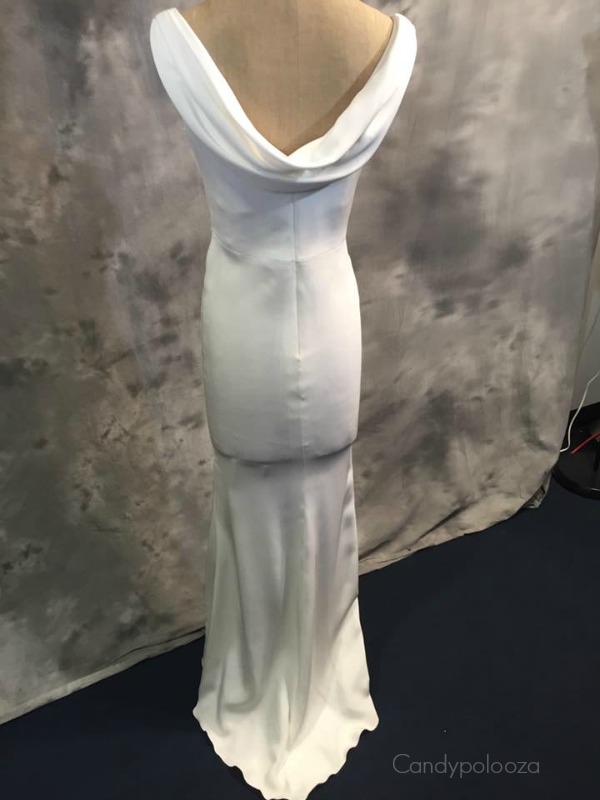 And of course on our way out of the costume department I spotted some handbags and got a pic of them. Alice carries some really nice bags in the show!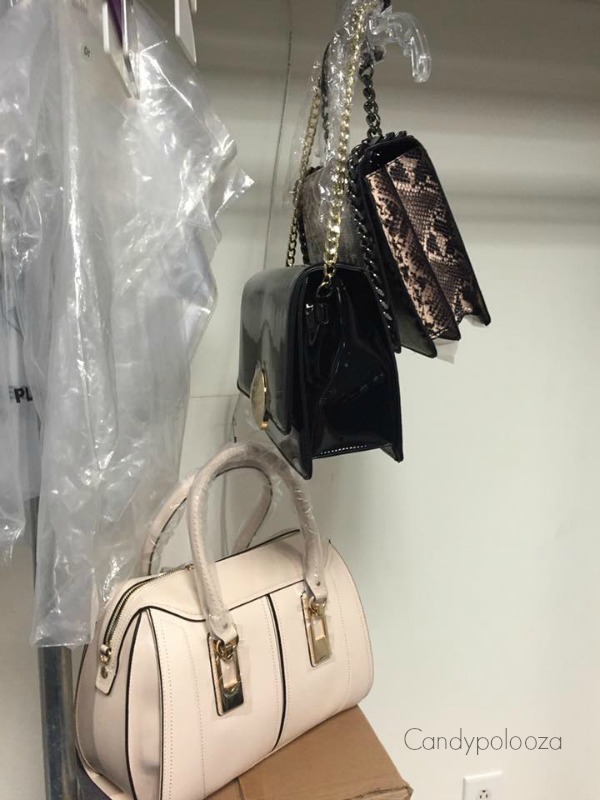 When we were talking with Peggy none other than Rose Rollins who plays Valerie Anderson, Alice Vaughan's partner showed up! It was an awesome surprise! She actually walked on set with us and talked to us about her character and the set. I have to say it's a beautiful set too!
She talked to us about some of the difficult scene shoots in their office setting due to it being pretty much a glass building. Now that I think about it they are a security firm having everything see through is pretty cool!
and yes we did also get to visit Alice's home! It was as fabulous in person as you see it on tv!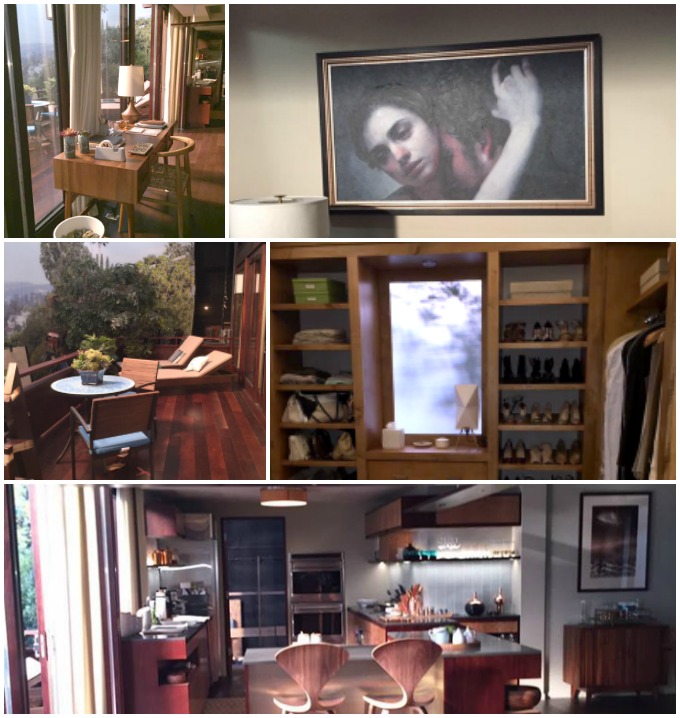 And of course we took a group shot with Peggy and Rose. They were such delightful ladies. I'm so thankful for the awesome ABC experience! Thanks Holli!! 😉
Don't miss tonight's episode of The Catch! See if you recognize some of the wardrobe! 

FOLLOW THE CATCH ON Social Media: FACEBOOK & TWITTER and use the #TheCatch hashtag!
And in case you are a fan but don't watch live, if you DVR The Catch make sure to watch it within 3 days of the live showing. This helps the Nielson rating because we want a second season!! We won't know until mid May if the show is picked up for a second season. Let's help make it happen for the cast and crew of ABC's The Catch.