I just love magic. There's something about the wonder of it all. Could be why I'm such a Disney fan right? There's a new film available NOW on DVD and you've got to get your hands on it NOW! Here's all about the DVD release of Disney Channel's UPSIDE DOWN MAGIC. Thanks to Disney for providing DVD for review.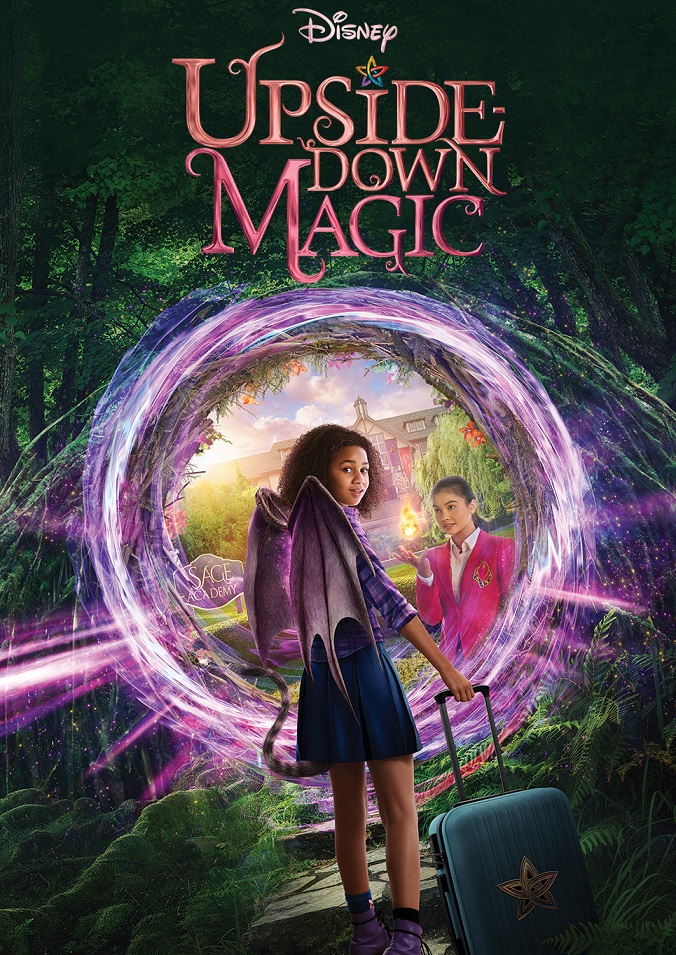 What I Liked
Upside-Down Magic has a lot of similarities to the Harry Potter series and that's one of the reasons why I enjoyed it so much. It's a lighthearted film with some scare scenes, but the movie is full of meaning and will be great to get your young readers interested in learning more about the story via the books. Yay for getting kids interested in reading! That's always a huge plus for me. And there are a lot of great moments with great positive messages for kids. You're going to like it, I promise.
Book Series
Upside-Down Magic is actually a fun young reader series. Authors Emily Jenkins, Lauren Myracle, and Sarah Mlynowski. The film takes from the stories, but it mostly follows the plot for the movie: Teenage Nory (Izabela Rose) and her best friend, Reina (Siena Agudong), overcome personal struggles as they attend a school for magical students.

Cast
Izabela Rose as Nory Boxwood Horace
Siena Agudong as Reina Carvajal
Kyle Howard as Budd Skriff
MaTorina as Andres Padillo
Elie Samouhi as Elliot Cohen
Alison Fernandez as Pepper Paloma
Vicki Lewis as Headmaster Knightslinger
Yasmeen Fletcher as Chandra
Callum Seagram Airlie as Phillip
Cynthia McWilliams as Professor Argon
Elaine Hao as Professor Han
Amitai Marmorstein as Professor Lewis
Upside-Down Magic Bonus Features Bloopers & Deleted Scenes 
I LOVE film bloopers and deleted scenes! It's really cool how actors can flub up and what could have made the film. You'll enjoy these for sure!
Bloopers (DVD Exclusive) – Laugh along with the cast as they flub their lines, make mistakes and act goofy on set.
"Night Before Sage" Deleted Scene
"How'd You Do?" Deleted Scene
"Hey, Goat" Deleted Scene
"Don't Wait Up" Deleted Scene
"Ready for Anything" Deleted Scene
"Everything's Magic" Performed by the Cast Music Video
"A Place For Us" Performed by Izabela Rose & Siena Agudong Music Video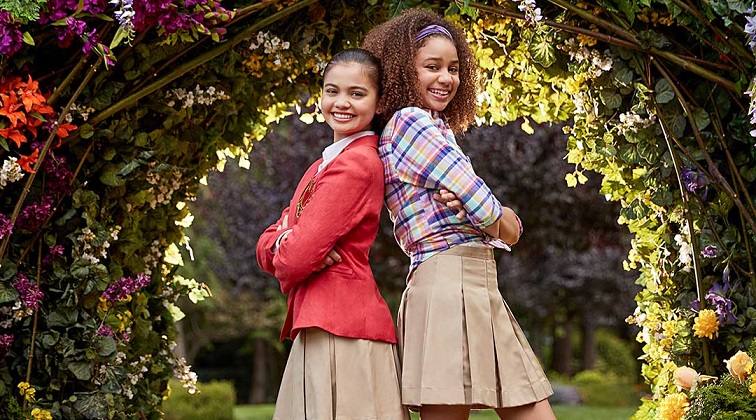 About Upside-Down Magic
When 13-year-old Nory discovers she can flux into animals and best pal Reina can manipulate flames, they enter the Sage Academy for Magical Studies. But Nory's wonky magic and the tendency for turning into a "Dritten" – a half-kitten, half-dragon – lands her in a class for those with unconventional powers, and she and her classmates must prove that their upside-down magic beats right-side up!