I'm a day late I know.. it's Saturday! I stowed away with the hubs yesterday on his day off and we had a great lunch at Honey on the Rock Cafe in Augusta then caught Straight Outta Compton at the local theater! It was amazing! Love NWA & Public Enemy so we knew the gist of the movie but enjoyed the music and loved the movie. Anyhoo so a few weeks ago we made our first trip to Savannah, GA and had reservations at Paula Deen's restaurant The Lady & Sons. I know there's a lot of controversy from Paula Deen but you know what I'm just going to stay out of it. We enjoyed the fried chicken from The Lady & Son's buffet and it's this week's #FriedChickenFriday post! a day late.. but still worth sharing!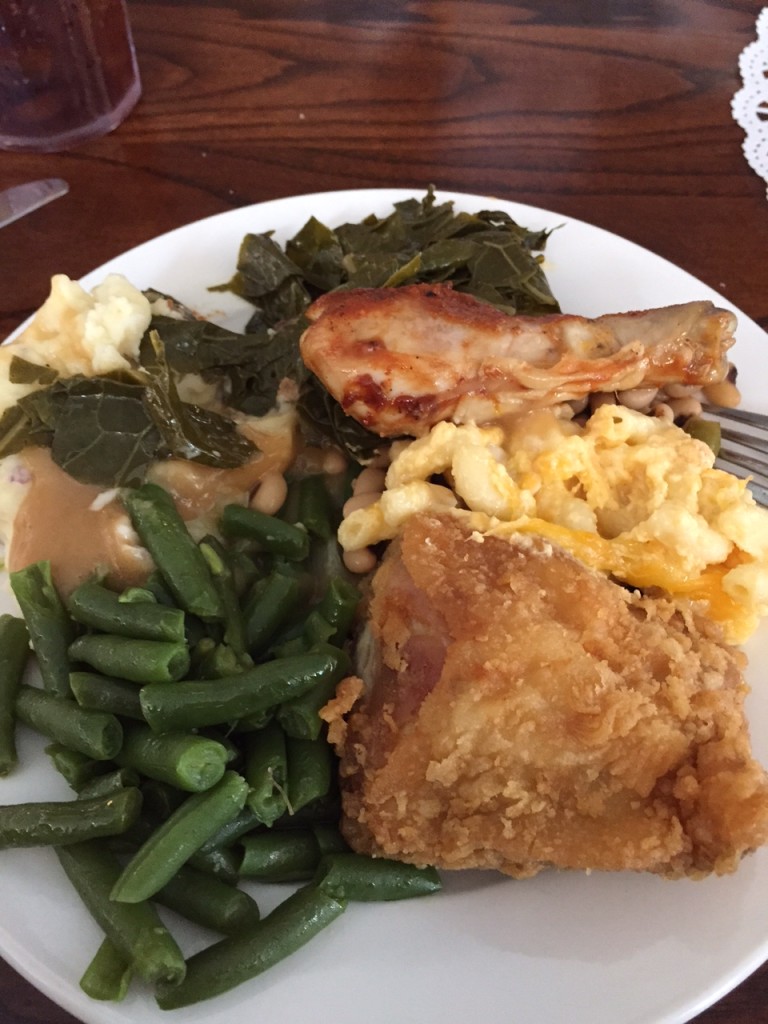 As you can see this was just a plate full from the buffet. It's a smaller buffet but each of the items on the warmers are fresh and delicious! I enjoyed the chicken, but I could've eaten the sides all day long. Collard greens are my favorite! The buffet will run you $18 a person.
Do you have a favorite fried chicken recipe or a picture of fried chicken from a local eatery in your town? Email it to me with a brief blurb on the location, name and price and I'll share it next week! I'll link to your site as well! It's all about sharing right?
Send me an email with all of the fried chicken goodness to candypolooza at gmail dot com!
Hope you have a wonderful weekend! We are heading to the zoo today!
Candy