Last week I flew out to Miami on an early morning flight and didn't come back until Friday night. Boy was it a week! Here's a look at what I did during the fun at Hispanicize!
But first.. here's my Hotel selfie!!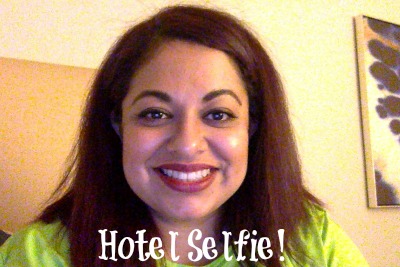 On Monday I arrived around noon and just hung out. I met up with fellow Texan Sandra and just took in the beautiful Intercontinental Miami hotel and waited for my room to be ready. Omg.. I realize now I didn't take an actual pictures of the hotel itself.. ok will you settle for the view from my room at least?!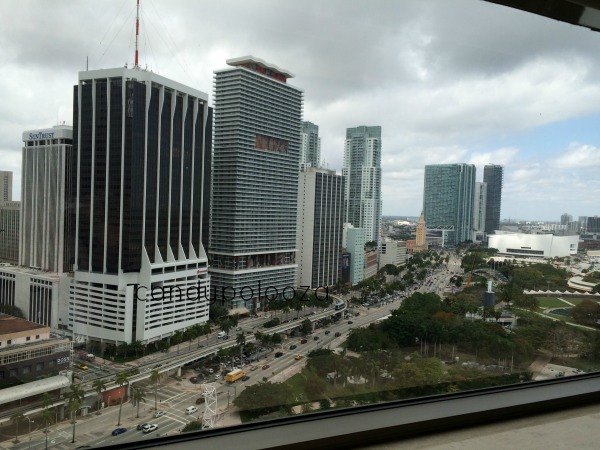 Pretty nice right?! 24th floor!
Sandra and I went down to the Blue Moon Cafe and shared this delicious pizza! It was so yummy! We had a great time chatting, it was actually our first time to meet in person! How about that?!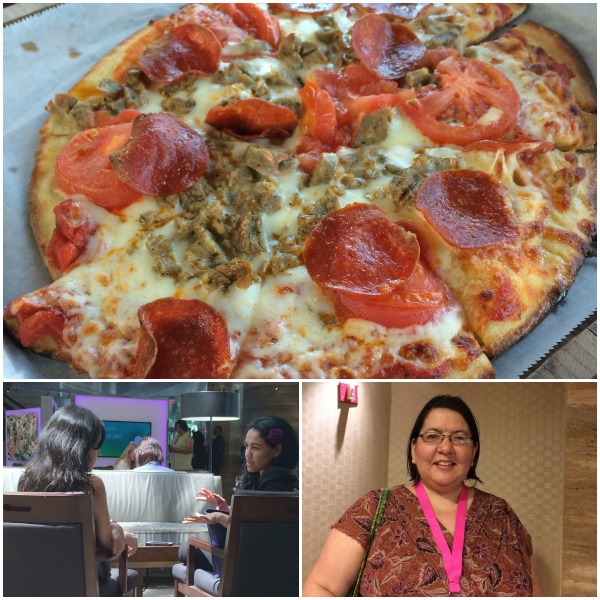 I spy ThePositiveMom! I spotted Elayna from ThePositiveMom and I wanted to go say hi, but she was having what looked like an awesome conversation. I didn't want to interrupt! We did get to meet in person later though! She's such an amazing woman! And there's my friend Sandra!
 The rest of the week I have to admit was a blur! No I wasn't tipsy either.. So much to do and people to see.. it was truly incredible. I was only there four days and the conference was Monday thru Friday. I left on Friday.. so I missed the last day, it was a lot but it wasn't if that makes any sense. I wish I could have been there the whole time but I think I was there long enough too. Here's more fun pictures!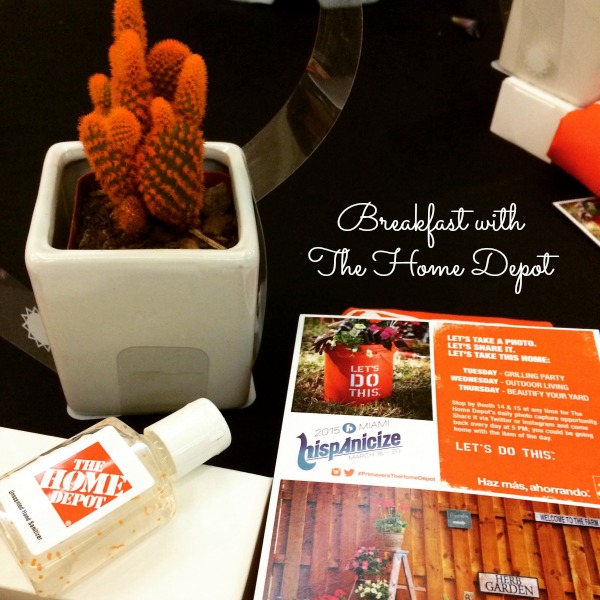 I wish I could have brought home the little cactus.. I'm going to go pick a couple up for the family this weekend!
I attended a few sessions during one I got this surprise!
Yep, the post I did for AT&T Latino was discussed during one of the panels. A wild surprise. I had no idea that was going to happen. Luckily it was all good info.
I had the opportunity to learn about a new app! Meet Juana the Iguana! I'll be doing a separate post on Juana's app for now it's a FREE app that is completely in Spanish. Check it out!! There are also YouTube videos you can watch!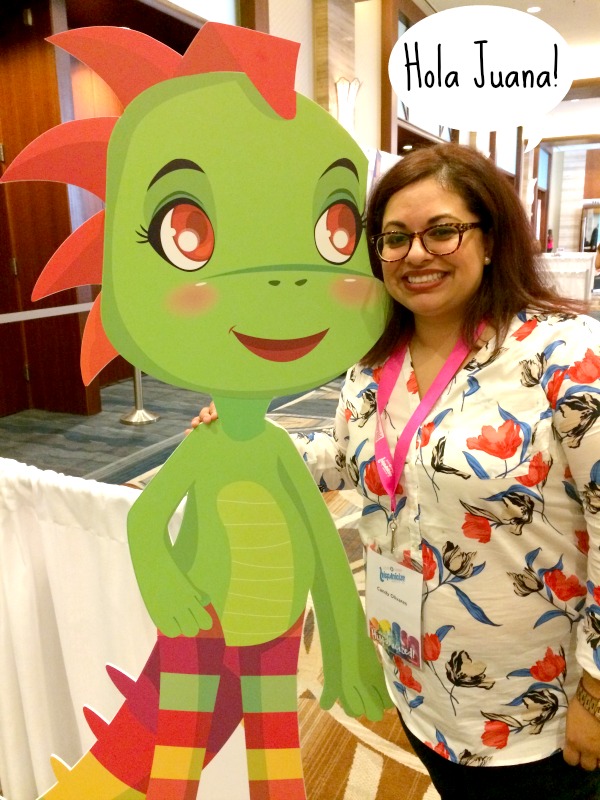 Let's Sing with Juana!

I had to pleasure to meet Chef Ema Quevedo at the ViveMejor area. She prepared an afternoon snack at 3pm everyday. The menu for Tuesday was a delicious vegetable mac and cheese and chimmichurri sliders! Delicious! I had the best time chatting with her. She too is a fellow Texan! An amazing chef taking Europe by storm sharing our culture and recipes.
Here's a look at the delicious food we enjoyed on Tuesday! Thank you Chef Ema!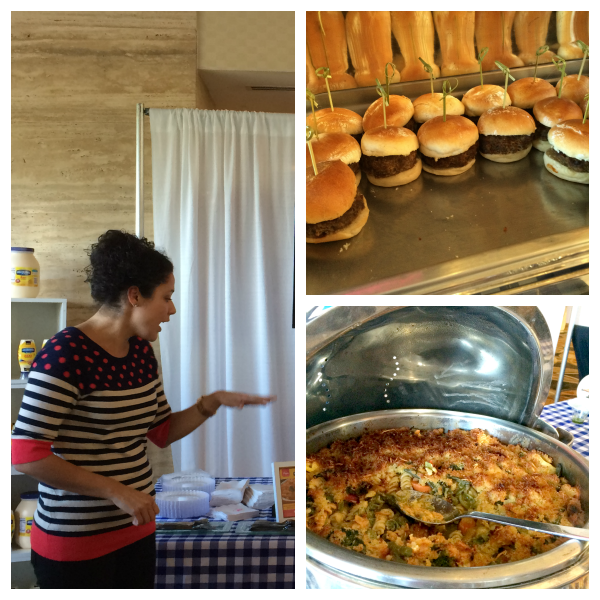 I want you to get to know Chef Ema too! Check out the video, she's so incredible! I'm so proud to know her. Definitely un Orgullo Tejano!!
I brought home some Hellmann's mayonaise and am excited to create a fun recipe with it! I think I'm finally getting my cooking and recipe groove back! I love to cook but when we move it's hard to get back to cooking and staging recipes.
Ok so I've got a few more pictures but I'm going to cut this short this week. I'll share the rest of the images from the conference next week! But I leave you with this beautiful early morning picture of Miami!
Have a wonderful Wednesday everyone!!
Candy