I don't even think I can share half of it with you! But trust me it'll all come out in the film! Here's some Captain America: Civil War Secrets with Emily VanCamp. Thanks to Disney I was invited to the #CaptainAmericaEvent, however all opinions are my very own. You know when ladies get together we talk all kinds of things. Emily Vancamp was a pleasure to speak with. We talked about being a role model to girls, her favorite super heroes, and of course about her character Agent 13 and how there might be a little love action coming her way during Civil War..
A True Role Model for girls and Women 
I totally loved Emily's answer when we asked her about how she felt about being a role model to girls.
"I always hate it when I hear actors or musicians or people in the public eye say that they have no obligation to be any sort of role model because I mean it's not like you have an obligation but you have a choice and why would you choose to empower young women, and use yourself as a vehicle when you have a voice to kind of inspire that. I don't see why you wouldn't. I mean that's not to say I'm always gonna play this kind of character. It's amazing to play a kick-ass girl like Sharon or a really tortured version of a woman when I played Emily Thorn or … I just did a film called the Girl in the Book who's, which is much more sort of rooted in reality and much more real. But I also think she in her own way is strong and on her own adventures so it's just I don't know I tend to pick characters that have those elements to it. But I guess in terms of being a role model, I think, I know it's not a responsibility but it's something that I feel connected to. I have three sisters. I have wonderful women in my life and I just want to see girls have the best opportunities they possibly can and if I can inspire that in the tiniest way I don't see why I wouldn't."
Being Agent 13
While there are few women super heroes, the ladies that Marvel puts in the spot light really do an amazing job of kicking butt. We asked Emily what it was like being Agent 13 and knowing that she'll always be a part of the Marvel story.
"These movies could have been very sort of surface level but what I love about Marvel is how they delve into the characters. They sort of give us the freedom to create a version of the character that hopefully the fans will like and it's a really fun process. So the fact that people love the movies is like an extra bonus."
If you don't read the comics you'll learn about an awesome connection between Rogers and Carter that I totally didn't see coming. And as I hinted before the tension we all saw and felt in Ultron is revisited during Civil War..
Here's some fun tidbits from our interview:
Being fit for Captain America: Civil War:
"We were wrapping Revenge while I started training for the movie which is very interesting and realized how much I should have done that for Revenge. I was fit doing Revenge, but this is another level."
Is she #TeamCap or #TeamIronman:
"Well I have to be #TeamCap! The truth is Sharon's very torn. She's got this struggle in this movie where she's like sort of on the sly giving information, but trying to keep her job."
Who would win in a fight, Carter or her character Emily Thorn from Revenge,
"Between Emily Thorn and Sharon Carter— and I was really thinking about it because I think Sharon is incredibly technical and has this obvious, real training. It's not some sensei that she had in Japan. I think Emily would win because she's so tortured."
Here's a cool video I found on YouTube with a brief interview with Emily from FlicksPlus.

You are going to love Agent 13!
Have you gotten your tickets yet? What are you waiting for?! Movie hits theaters on FRIDAY!!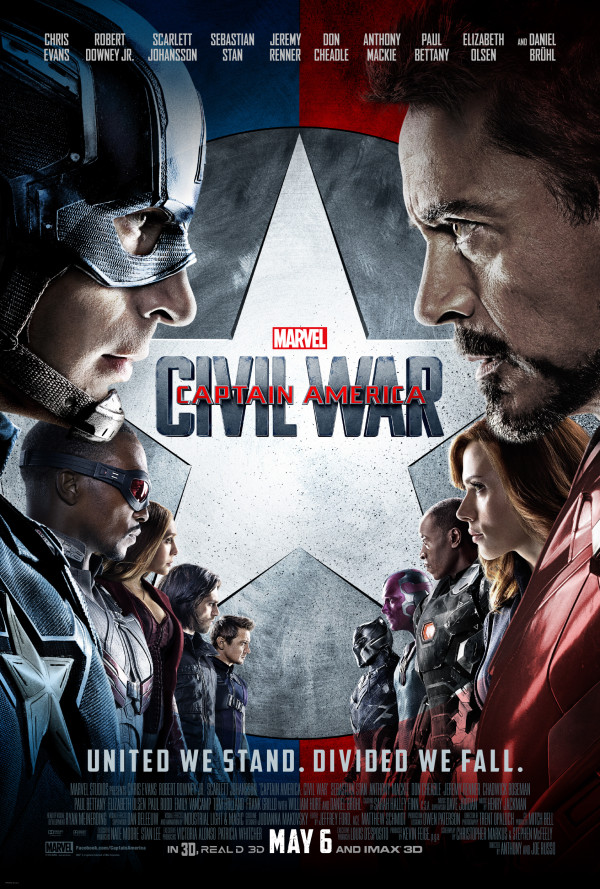 FOLLOW THE BUZZ ON SOCIAL MEDIA!
LIKE CAPTAIN AMERICA ON FACEBOOK
FOLLOW CAPTAIN AMERICA ON TWITTER
VISIT THE OFFICIAL CAPTAIN AMERICA WEBSITE