I love reality tv. One of my guilty pleasures is the Real Housewives franchise on Bravo- which one in specific? All of them! Yes I watch them all. Sometimes I can't keep up so I just episode hop and pick up what I can. Most of the time it's easy to catch up because the arguments stay about the same, Theresa is being a bully (New Jersey), Nene is being mean or having issues w/someone (ATL), Marysol is getting married again (MIA) Sister fued between the Hilton aunts (BevHills) Ramona Drama (NYC). Don't get me wrong, there's no ill will towards any of these women. They are all highly entertaining.
I love my east coast Housewives.
Lately I've been watching the ladies from Miami. From the title of my post you can probably guess what I'm going to be talking about is.
Lips. Yep-Lips.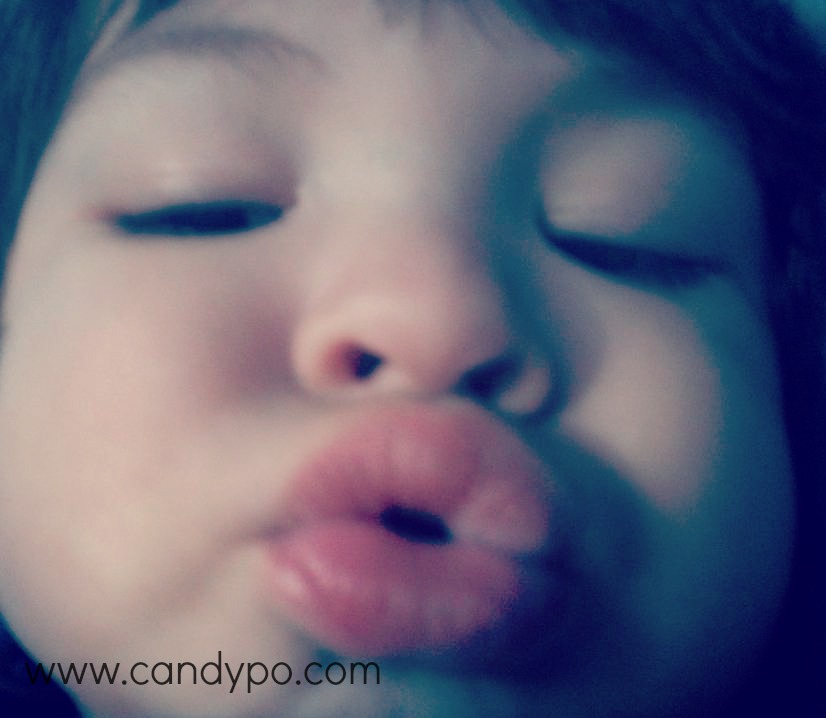 (*Ezra has not had any fillers & neither have I, but this pic of his pucker was too cute not to add! LOL )
 You might think- but why? We all know that most of the ladies have had some kind of fillers injected into their pouts to look fuller. Does it ever make you feel self-conscious about you own pucker? I've got a nice set of full lips, depending on the color or lack of they can look even bigger or less subdued.
But dang some of their lips are a little out there.. and should probably have their own zip code.. ah I joke. Sometimes I think I watch because it's such a train wreck I can't stop watching or change the channel. And I find myself puckering my lips like theirs.. I'm so not posting a pic of me doing that!
But in all seriousness I worry about what all those injections will do in the future to people that get them done. I've never considered getting a boost, since I was born with big lips. But what if they start getting thin? hmm..
Question:
What do you think about lip injections? Would you get it done? Who's lips look the worst best on the Real Housewives Franchise??