YES! I'm so excited to share that I'll be heading to Los Angeles on Wednesday for the Mary Poppins Returns and 25 Days of Christmas Disney press event! It'll be myself along with 24 of my blogging friends on a truly magical trip to Los Angeles, thanks to Disney for the opportunity. It's sure to be a "practically perfect" event, I'm so excited to be attending. Who's ready for some Mary Poppins Returns magic?! You know I am! Keep reading to learn about who we'll be interviewing and all of the fun you will see on my social channels starting Wednesday, November 28th to Friday, November 30th. Ending the month of November on a supercalifragilisticexpialidocious! Yes I went there! LOL
We've received more details on the press junket, red carpet and the 25 days of Christmas programming and who we'll be meeting/interviewing. And YES, we will be walking the red carpet and I'll be live streaming on Facebook to share the  undoubtedly magical carpet and hopefully we'll get some pictures with our favorite actors and celebrities! Yay!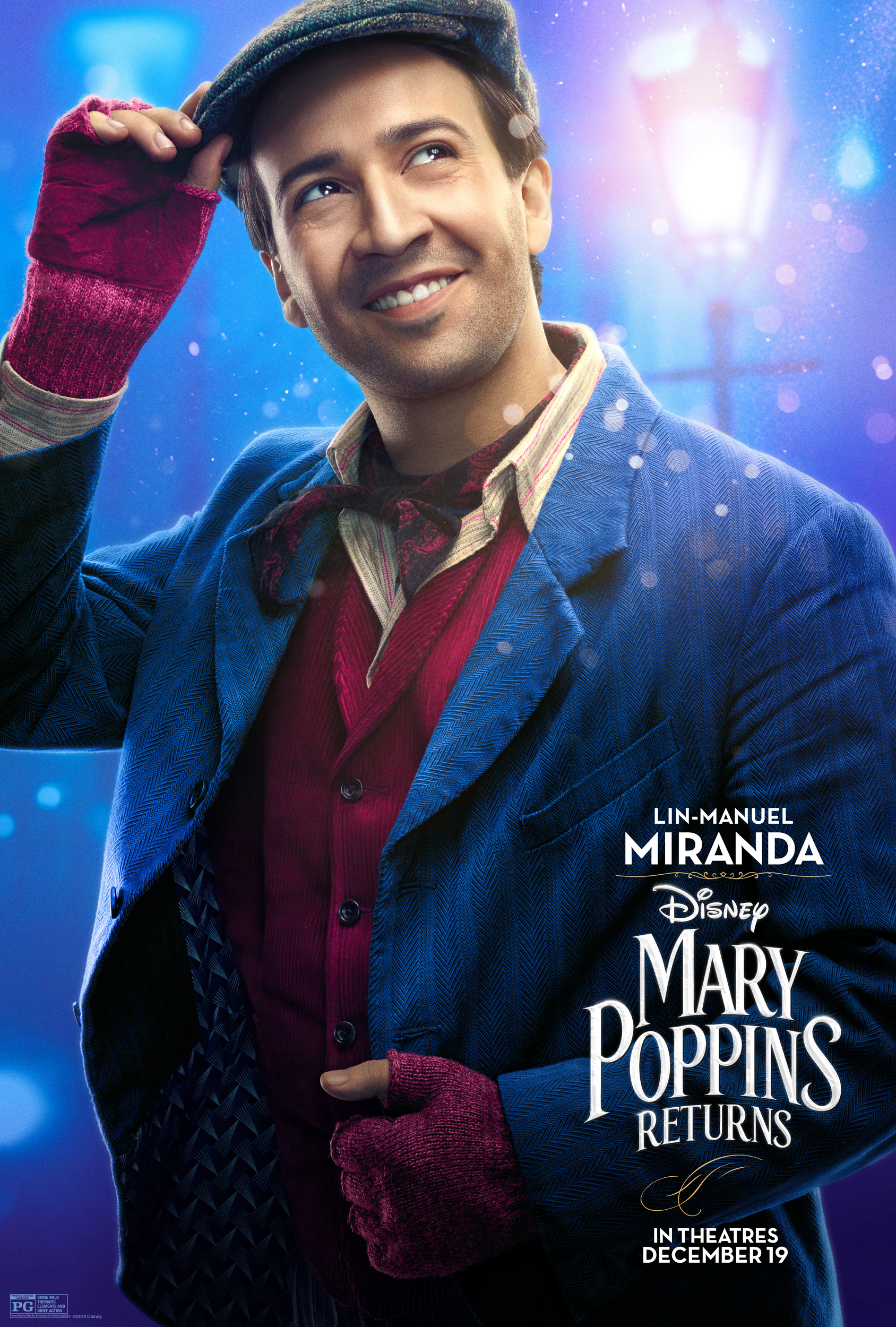 As you can imagine my heart skipped a beat to see that we'd be interviewing the Mary Poppins, Emily Blunt. I've been a fan of hers for a very long time. Music and lyrical genius the one and only Lin-Manuel Miranda, I have so many questions- but I can only ask one. What would you ask him? Ben Whishaw ("Michael Banks") & Emily Mortimer ("Jane Banks"),  Pixie Davies ("Anabel Banks") & Joel Dawson ("Georgie Banks"), Director Rob Marshall, and Songwriters Marc Shaiman & Scott Wittman!
It's going to be amazing! I hope you'll follow me on social starting Wednesday, November 28th!
Here's the latest trailer released:
About Mary Poppins Returns:
In Disney's Mary Poppins Returns, an all-new original musical and sequel, Mary Poppins is back to help the next generation of the Banks family find the joy and wonder missing in their lives following a personal loss. Emily Blunt stars as the practically-perfect nanny with unique magical skills who can turn any ordinary task into an unforgettable, fantastic adventure and Lin-Manuel Miranda plays her friend Jack, an optimistic street lamplighter who helps bring light—and life—to the streets of London.
Don't miss Mary Poppins Returns in theaters December 19th!
Tis the Season! 
Is it just me or do you watch Christmas programming with a huge smile on your face? Ok maybe just me!  My jaws are going to be hurting in a good way on Friday afternoon. We will be visiting Disney/ABC Television to highlight their must-see holiday programming with the annual 25 Days of Christmas!  ABC, Freeform, Disney Channel, Disney XD and Disney Junior will be giving us a sneak peek at some of the holiday-themed programming and entertainment for the whole family that will begin on December 1st leading up to Christmas Day. You won't want to miss it!
Photo Credit: ABC TV
We'll get to meet  Dakota Lotus, Ruby Rose Turner, Albert Tsai and Paxton Booth (all from "Coop and Cami Ask the World") from Disney Channel,  Carter Oosterhouse (judge & host on "The Great Christmas Light Fight") and Sherry Yard (judge on "The Great American Baking Show: Holiday Edition") from ABC!  Make sure to follow the #25DaysofChristmasEvent hashtag!
Question:
What coverage are you most looking forward to?! Have any questions? Leave them in the comments below! 
Cheers
Candy