Nominations are now open to nominate a veteran for MISSION Thank You! Thanks to SoFluential media network, I had never heard of this awesome initiative and I'm pumped to share it you all. Harley Davidson- WOW! Seven veterans will receive a Harley Davidson, riding passes, and a lifetime membership to H.O.G (Harvey Owners Group).  We have three veterans in our family and there are so many more veterans out there that would LOVE this opportunity. Make sure to learn more about this fantastic opportunity below and follow the social channels to celebrate the veterans that receive the Harley Davidson bikes.
Veteran Shane Kruchten was the first recipient on the MISSION: THANK YOU tour and was honored at a ceremony in San Diego in May.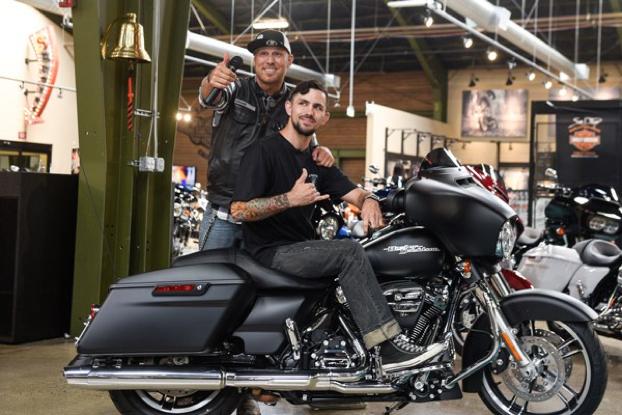 This summer Adam Sandoval is hitting the road with Harley-Davidson for a cross-country ride to honor those who have served and give away bikes to eight lucky vets.
Adam is an avid H-D rider, and he and his chihuahua Scooter have crossed the country in support of military vets. His ScootinAmerica initiative has raised awareness for several veterans organizations, and he's honored to partner with H-D to bring relief to more riders. He understands that riding can be a relaxing, restorative hobby for vets, especially for those suffering from PTSD.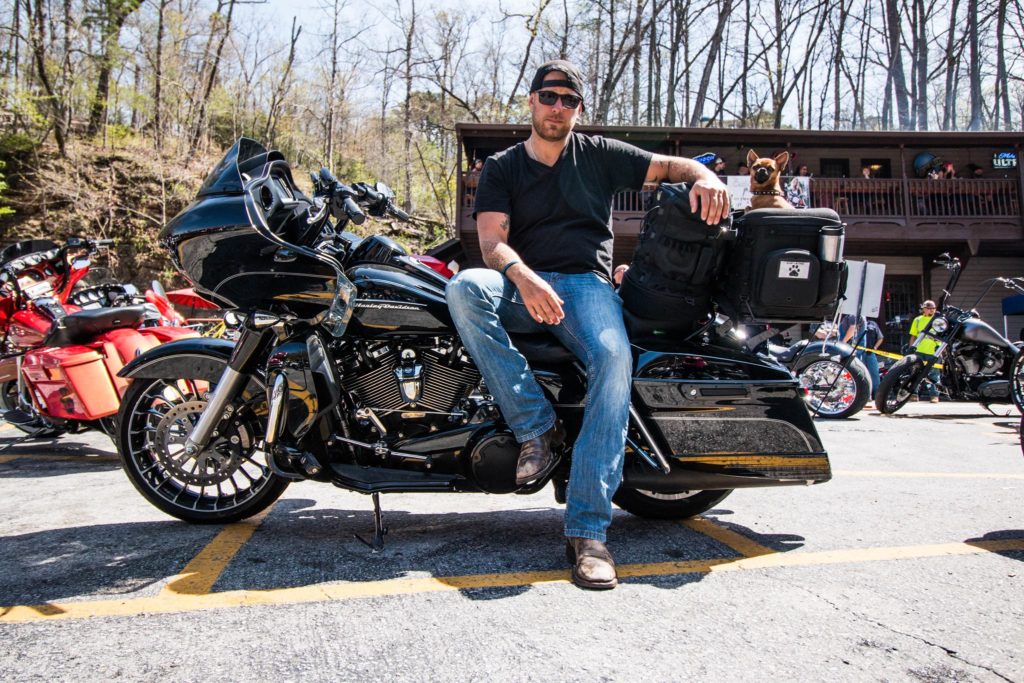 Anyone can nominate an active military member or veteran to MISSION: THANK YOU by submitting their story of sacrifice, strength and courage to http://missionthankyou.com. Adam will be part of the group reviewing and selecting deserving patriots for the award.
Follow the mission on adamsandovalrides.com ,  Facebook and Twitter.
I'd love if you could share this post as well! The only way we can grow awareness for this awesome award celebrating our veterans is to share.
Question:
Tell us about the veteran you will be nominating! 
Cheers! 
Candy 
SaveSave
SaveSave
SaveSave