Last night OWN channel premiered Married to the Army: Alaska. As with any reality tv- I'm totally in and it being about Army wives- Oh Yes! I was ready to watch and judge (just kidding! LOL) see the portrayal of the wives. Since the airing of Army Wives on Lifetime, I always like getting civilian perspectives on what they think, our lives are like.  It's always mixed.. maybe they just don't want to hurt my feelings.. who knows.
I have been an Army Wife for going on 8 years now. My husband is an enlisted soldier, an Staff Sgt. I've made friends with wives of all ranks, but should I say I know my role?? Watching last night actually made me remember what it's like to be "Big Army," we have been stationed at two Air Force bases so the Army dynamic is a little different. I'm totally cool with it too. Easy breezy baby. I'm very outgoing and will talk to anyone- rank does not apply to me- (I think I've been at AFB's too long.. LOL) sometimes I have to remember that if I be-friend a high ranking officer's wife- I can only hang out with the wife. It'll never be a couple thing.  Which I'm cool with that. LOL My husband totally follows the no fraternization policy.
Anyhoo- there is totally a "way of the land," everyone is supposed knows their place and what they should or shouldn't do. Yes- the Lindsey Bergeron moment happens. I'm not going to say a lot, but I'm sure there are some ladies that have experienced "having a talk," about something that was said or done.  It's never happened to me, thank God! I'd be mortified to get called on my behavior, personally.  Talk about getting sent to the Principal's office… as an adult! LOL I'm older than most of the wives that I meet anyways- is it bad for me to say that I know how to act?? LOL Maybe. But whatev Well then again my age doesn't mean I know how to act- there's people that are older than me and act nuts.. strike that age comment.. LOL
 I think some people don't realize or stop to think that we all come from all over the place and we are all different. Most don't have the same ideas on how we as military spouses should act or be and I definitely have not read the Army Wife handbook. Totally makes me curious about it- but you won't catch me reading it in public. Maybe I'll do a review of it. maybe.. either way- if you don't like me, just tell me what you need to tell me and move along. I am definitely not into Army Wife drama. I'm thinking I'm going to get a rude awakening when we do finally go back to "Big Army," anyways- Back to the show! 
That moment was probably what struck me most about tonight's episode- sorry I focused on that and then got off and then back on.. it's late.. 
I have to say that I love the Brigade Commanders wife was so candid and warm to the whole group of ladies. That helps so much during deployments and I agree that it makes you feel special when you have ranking officers wife give you kind and encouraging words during those hard times. I have met some amazing women and hope to always meet wonderful spouses- because we are all in this together.  As women we can get catty and crazy but in the end we are all working towards the same goal. Keeping our families strong during difficult times and keeping the "home fires going" while our soldiers are away.
I love my soldier and being an Army Wife.
I'll definitely be watching, will you? Oh and expect another rant tomorrow.. another episode airs at 9/10pm YAY!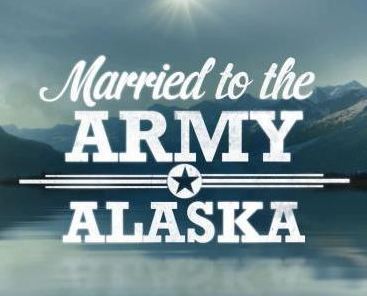 Question:
Did you watch the show? What are your thoughts on the expected behaviors of an Army Wife?