This is part of a compensated campaign with Latina Mom Bloggers and Festival People En Español however, all opinions expressed are my own.
SAN ANTONIO
Are You Ready for Festival People en Español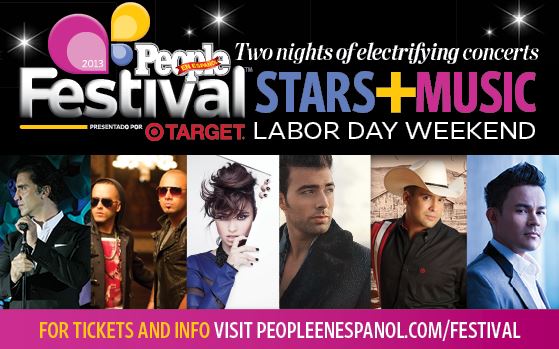 If I could add music to this post, 3Ball MTY would be blasting! I want to get you ready for the awesome Festival People En Español happening next weekend- Labor Day weekend in San Antonio, Texas!  The Festival People en Español, is a nationwide celebration of culture, entertainment and the Hispanic community. The Alamdome is going to Hopping!! I have chills from the excitement! 
I ask you again:
San Antonio Are You Ready for Festival People en Español –
You Better Be!!
Are you local to San Antonio or the surrounding area? You have got to get yourself there! This will be 2-days of awesome events in San Antonio with Latin celebrities; you won't want to miss it! 
Have you seen the line-up of concerts for both nights? All I can say is AMAZING! A lot of my favorites will be in attendance.
3BallMty
Angelica Vale
Bobby Pulido
Frankie J
Gloria Estefan
Grupo Treo
Lili Estefan
Wisin Y Yandel
To name a few!
For the full list of talent attending the day and night events, check out the PeopleenEspanol website for full details on the amazing calendar of events!
Don't miss out on the two nights of awesome concerts!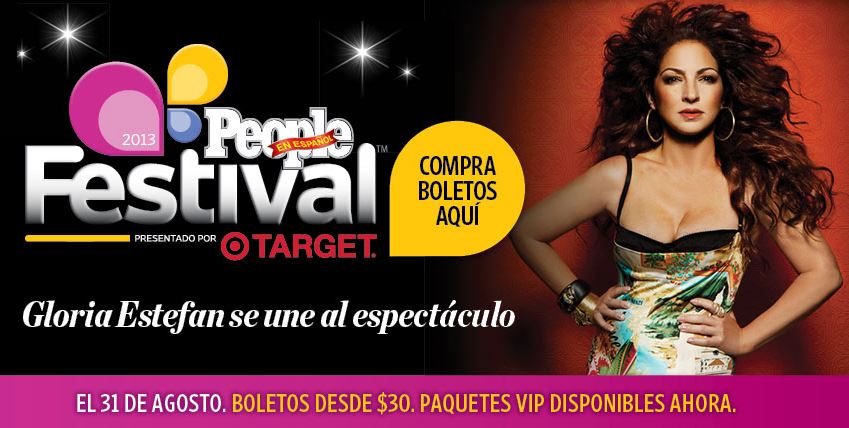 Catch Gloria Estefan on stage at 9pm on Saturday, August 31st at the Alamodome! 
Here's  a code for a 15% OFF! For the night concerts use the code: 

PSP15 
Share with your friends so you can have an amazing time with your family and friends!! This is going to be a fabulous family event in the beautiful backdrop of San Antonio! If you can't attend the evening events, bring the kids out for the events during the day! There will be an awesome kids area with fun and educational activities! Throughout the weekend you will see celebrities that embrace the issues we are passionate about beauty, fashion, music and food! The daytime events that will be held at the Henry B. Gonzalez Convention Center are FREE.  Don't miss the "Latinos in Higher Education: Staying in School and Achieving Success" panel on Saturday, August 31st at 2 pm (CST), Soledad O'Brien will be the host!   The evening music events at the Alamodome do require tickets.
Follow @peopleeventos, @peopleenespanol  on Twitter and tweet to the #FestivalPeople hashtag! Make sure to "Like" the People en Espanol Facebook page and follow their Instagram for amazing pictures and news if you can't make it to the Alamodome in San Antonio for Festival People en Español!