Fashion is everything, in my opinion. If you claim to not care- you don't even realize how much fashion is a part of everyday life. The beauty on screen is no different. What you see on screen is custom designed for each part and that's where some of the magic happens. Paco Delgado was the costume designer for Disney A Wrinkle in Time and his designs as you will see below are AMAZING! Thanks to Disney for this amazing invitation for the #WrinkleInTimeEvent, all of my opinions expressed are my own. It was wonder to listen to him share the muses of costume designer Paco Delgado.
His Muses and Creative Process

"The first thing I always do is to read the script. Basically because there's a lot of information in the script. I mean, you know. In the script you say… You read things, like, you know. She wakes up in the morning. Or she goes and takes a bus. You know, I mean, there are really, really tiny things that they always tell that you can understand things. This movie, these celestial beings, or whatever. For example, Oprah's character was Mrs. Which she's was a warrior that was fighting in the universe against the forces of evil. Originally, she was a supernova that exploded and became all this energy. We knew then and there that Oprah's character had to be energy. Oprah's dress that has the light took ages to make. Weeks and weeks and weeks!  We never found the right amount of electricity. It would work in a really dark room which would over-excite us. "Oh my God, this is amazing!" And the thing is, we went to show it to Eva in a normal room like this, it just did not work!"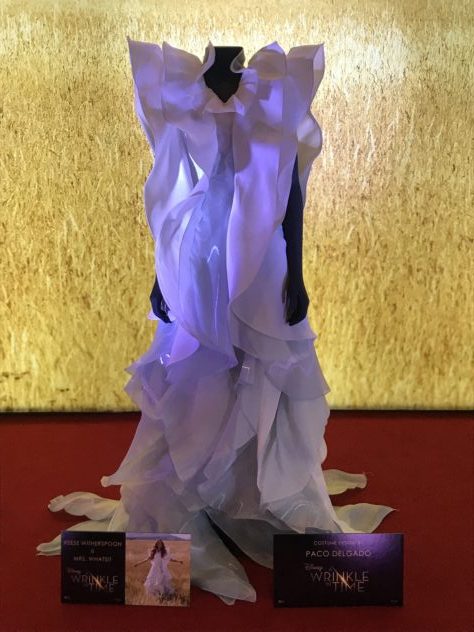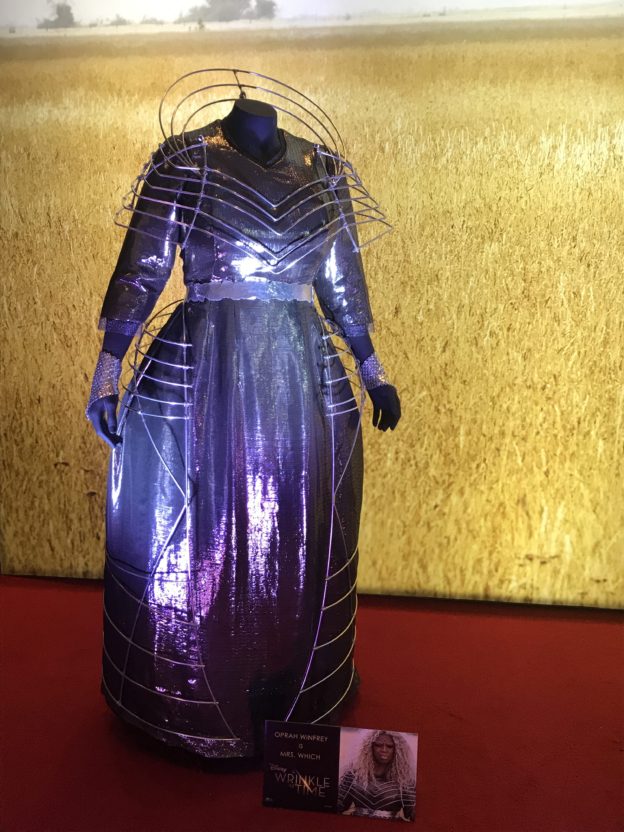 "I was thinking, you know, that you walk into the streets, and graffiti is amazing. I don't think a lot of people have really stopped to think about it, but graffiti is an amazing artistic expression. It's not just, making a drawing of a butterfly. It's like saying a message.They don't wake up in the morning they don't have any porridge in the morning.  You don't really know what they are doing because basically, it's like, they don't behave like human beings.  Oprah's character has to be energy. She's a warrior.  Then, Reese is very playful. You see the way she engages with the children and the silly things that she says to the children. She has to be interesting and fun. Then Mindy speaks with quotes from books. She's a super librarian of the universe. She has all the cultures of the universe in herself. Then we can draw things from every culture in the world, like Japanese, African print, South American embroidery this is the beginning."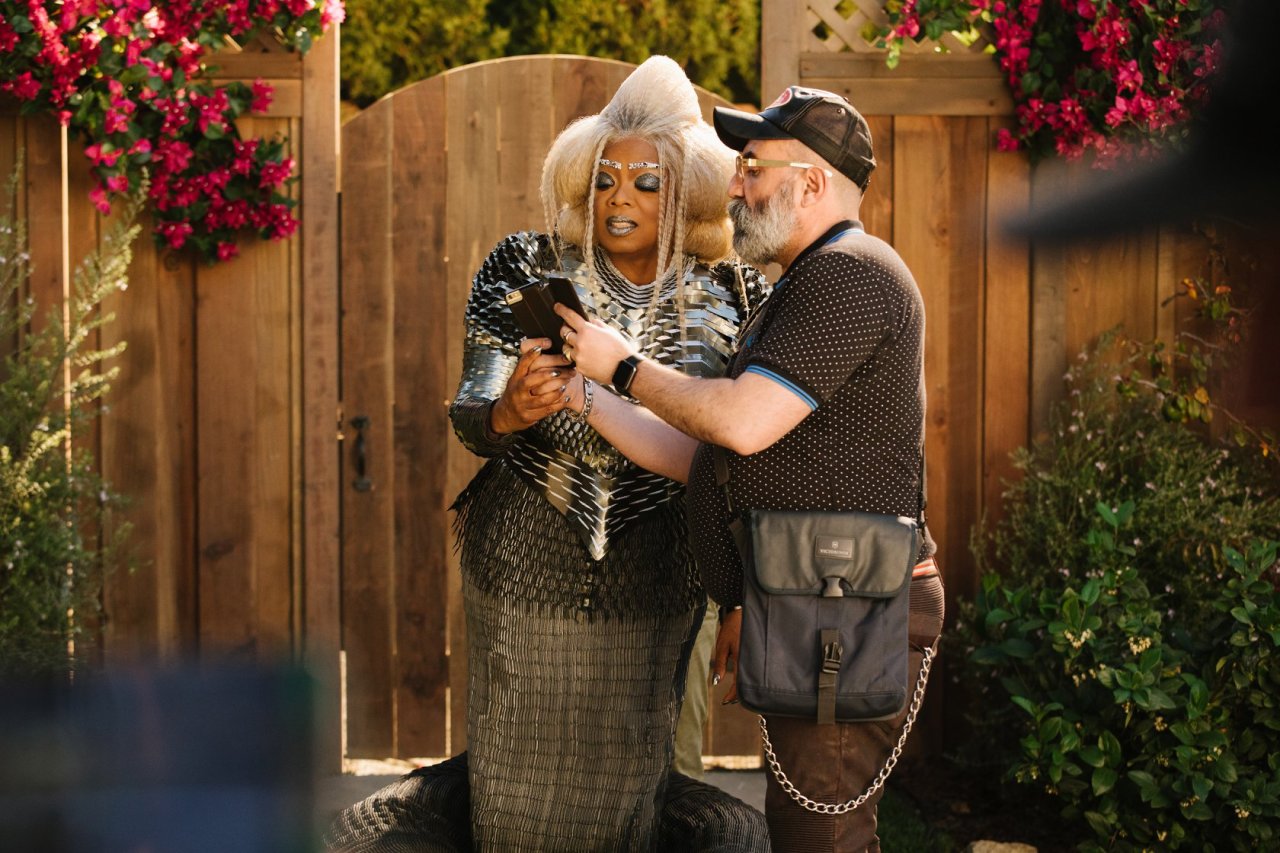 The Mindy Project
"Mindy was this super librarian so I thought that all her dresses had to have layers of things like book pages. I wanted to see if it was possible to make something with paper it was an ordeal to find the right paper, but we found these people in south LA that have this warehouse where they sell Japanese paper made by hand. In the beginning, we bought it in its raw stage. Then we tried to have our people who dyed materials try to see if they could dye it different colors it dissolved. Then we found another vendor and then it worked. That piece took at least three or four weeks nothing in this movie took less than four weeks. Some of the dresses took eight weeks, but also you have to think about what we were doing. Everything was worth doing and it was all being done simultaneously.  I thought in the back of the costume is a big Mandela.  I love the idea of a Mandela because Mandela is a western idea. She embodies so much wisdom.  You know, herself. She was, like, always so assertive in everything she said I love the idea of a Mandela."
Here's  a close up of the bottom! Beautiful right?!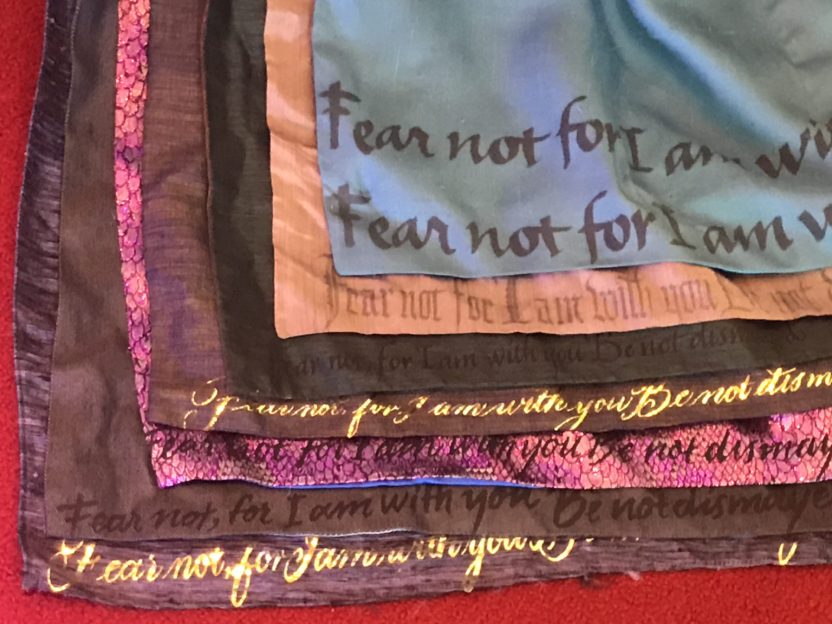 I'll be sharing more images on social! Make sure to follow my Twitter and Instagram feeds today!