Let's go on an adventure!! That's what I tell Ezra when the Wild Kratts come on! Everyone in the CSRA will be going on an adventure because guess what?!! Wild Kratts Live! Is coming to Augusta January 23rd!! Yes, it's early but you have time to get your group ready for the great deal on group rates available! Keep reading to learn how to save!
Wild Kratts Live! 
January 23rd, 2017
Bell Auditorium
7:00 PM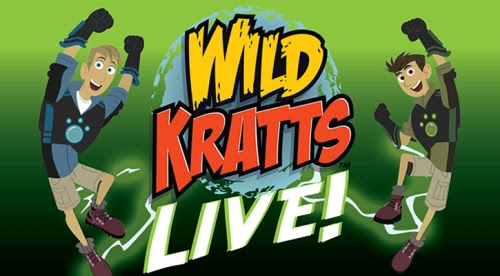 Animated Kratt Brothers, Martin and Chris, "come to real life" in a classically Wild Kratts story. Off "To the Creature Rescue!" the Kratt Brothers activate some fan favorite Creature Power Suits to confront a comic villain. Through hilarious pratfalls and amazing animal 'wow facts' the Wild Kratts team rescue their favorite invention from Zach's clutches so the animals of the creature world are safe once again.
Groups of 10 or more: SAVE $8 off per ticket
Original Ticket Prices: $108, $60, $49, $38, $27
Group Ticket Prices: $100, $52, $41, $30, $19

Who's excited about the Wild Kratts Live!  show coming to the CSRA?!!
We'll see you there!
Candy