Let's be honest, there are so many streaming platforms available to us these days, and so many things to watch, that it's almost impossible to catch up with everything. Sharing 3 reasons to watch Stranger Things on Netflix. There are new shows becoming available on an almost too-regular basis. From Hanna on Amazon Prime to The Umbrella Academy on Netflix, the choice is forever widening. If only we had more time in the day to sit in front of the television!
And unless you have been hiding under a rock, you might have heard about Stranger Things on Netflix. With a mixture of coming of age drama and sci-fi monster thrills, the show has become a massive hit, with two seasons currently available for your streaming pleasure.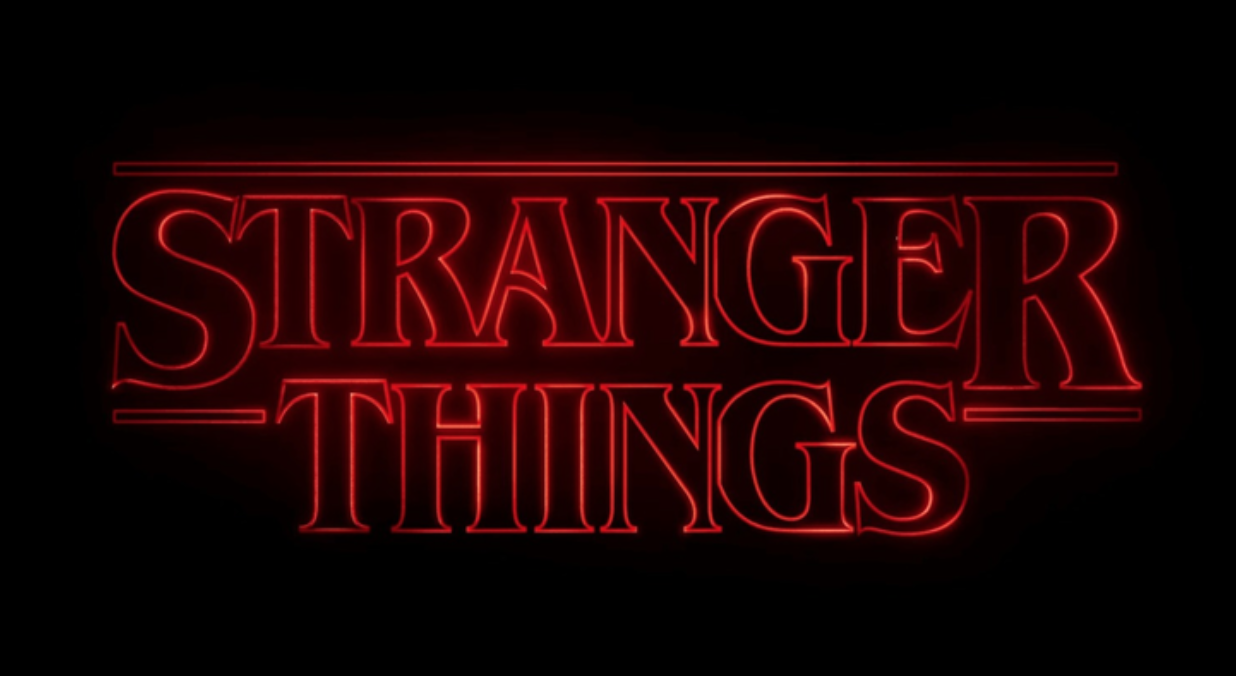 With the third season arriving on July 4th, 2019 – you can see a sneak preview here – we have decided to give you a few incentives to watch the show if you haven't succumbed to its spooky pleasures already.
#1: It's a Nostalgia-Fest
Stranger Things is set in the '80s; the decade where ET phoned home, Marty McFly zipped around town on a hoverboard, and fashion trends were largely made up of giant hair-dos, huge shoulder pads, and garishly-colored clothing! For anybody growing up in this decade then, there are loads of pop-culture references in the show guaranteed to give you nostalgic goosebumps. The show's young heroes are seen playing Dragon's Lair in the arcades and Dungeons and Dragons on their tabletops. They walk around town dressed as the Ghostbusters. And the killer soundtrack is littered with 80's staples, including Africa's 'Toto,' David Bowie's 'Heroes,' and The Clash's 'Should I Stay Or Should I Go.' With cunning reference to the latter, the 80's references alone should make you stay at home and watch the show.
#2: The Series is Proper Scary
We don't want to spoil things for you but know that there are monsters lurking at the heart of this story, and a terrifying alternate dimension known as The Upside Down. Should you venture forth? Yes, especially if you're a fan of horror and of Stephen King in particular. Concerning the great horror author, the show has the feel of many of his works, especially with the way it conveys the dark overtones hidden beneath the facade of small-town life. There are also direct and indirect references to King's works as seen here, so if you're a fan of the author, you will get a lot of pleasure from the series. Please note, while there is gore, it is strictly of the PG-13 kind, so don't worry if you're squeamish. Still, you might want to turn down the lights and curl under your blankets (or your ET-themed '80s bedsheet) while watching this creepy gem.
#3: The incredible cast
A show is nothing without its cast, and the actors here are brilliant. Starting with the kids; while they are relative unknowns (though one of them did appear, appropriately enough in the new remake of Stephen King's IT) they act like pros, and they will quickly grab your attention. These are future stars in the making! And then there are the adults, including Winona (Hold me, I can't) Ryder, Sean (I made a promise, Mr. Frodo) Astin, and the soon-to-be Hellboy, David Harbour. They are all brilliant, as evidenced by the Screen Actors Guild Award they won for 'outstanding performances by an ensemble in a drama series.' You will care for every one of them, and shed a tear when (spoilers) one of the characters meets a grisly end.
Question
Have you added Stranger Things to your Netflix watchlist yet? We think you should, especially if we have sparked your interest here, so get ready to binge-watch seasons 1 and 2 before the third begins this summer!
Cheers!
Candy