Situated in the Deep South, South Carolina is filled with culture and heritage. Whether you're a visitor from out of town or a long-time local, you'll find plenty of things to keep you busy. From strolling through quaint towns and shopping in bustling cities to climbing mountains and relaxing on the beach; the attractions in South Carolina are as versatile as they are plentiful.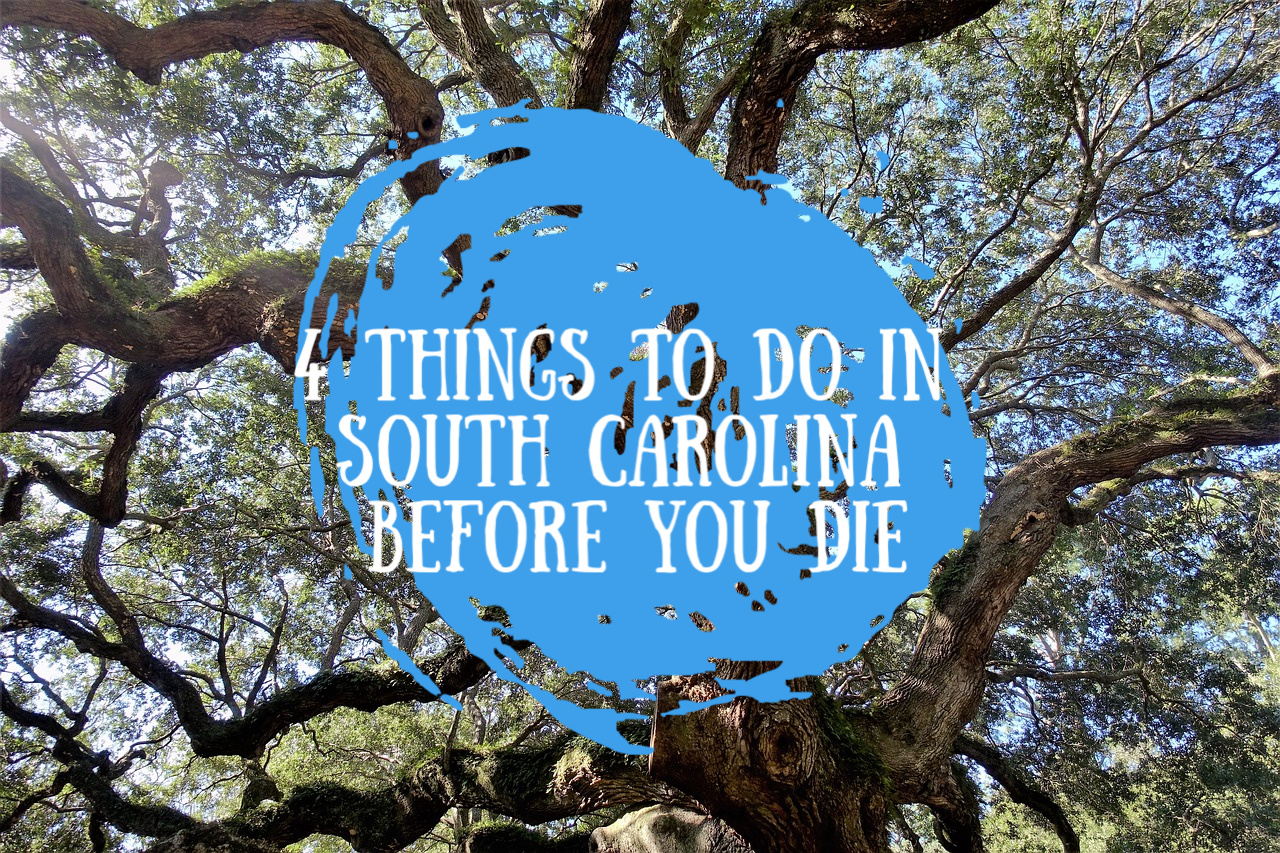 To ensure you see the best of everything this stunning state has to offer, check out the top things to do in South Carolina
Explore the outdoors
The coastline offers unrivaled natural sights for travelers, so be sure to spend some time looking out over the Atlantic Ocean. Folly Beach, Myrtle Beach and Hilton Head are well-known South Carolinian beaches and it's easy to see why they're so popular. The 12 miles of pristine coastline at Hilton Head is the perfect place to soak up some sun, while the watersports at Folly Beach and Myrtle Beach mean you'll have endless opportunities to boost your adrenaline. For family fun, Myrtle Beech and the nearby Ripley's Believe It or Not Museum and the Kingdom Amusement Park are firm favorites with children of all ages.
If you want to explore the mountainous areas of the state, you'll find stunning views at the summits. Fall Creek Falls is a well-known waterfall that lies deep in the heart of the Mountain Bridge Wilderness Preserve and cascades for over 100ft. You'll need to hike for 1.5 miles before you catch a glimpse of it, but the view certainly makes it worthwhile.
Whether you scale Big Rock Mountain, Pinnacle Mountain or the forested mountains surrounding Lake Jocassee, you'll see some of the world's best sights as you make your way through the South Carolinian wilderness.
See South Carolina's history
There are numerous cultural and historical attractions in the state, so you'll be spoilt for choice when you decide what to do next. The Olde English District dates back to the 18th century and is filled with monuments and markers to help you plot the historical events which took place in this part of the state, while the South Caroline State Museum is home to natural history, art and science exhibitions.
A boat ride to Fort Sumter will give you the perfect opportunity to visit this National Monument and the Visitor Center. Nearby Fort Moultrie is also well worth a visit and helps to bring the history of the Civil War to life and gives a unique insight into the battles that took place on this very site.
From the military relics at White Point Garden and the well-preserved McLeod Plantation Historic Site to the oldest landscaped gardens at Middleton Place and Charles Pinckney National Historic Site, you'll find buildings, museums, tours, and exhibitions covering every element of the state's past.
Sample the local cuisine
Known for its mouthwatering cuisine and sumptuous fare, your taste buds will thank you for visiting this southern state. Whether you opt for seafood restaurants in myrtle beach, a kitchen experience or a farm-to-table eatery, you'll sample some of the finest food in the U.S. while you explore the local fare in South Carolina.
From fresh seafood at the Greg Norman Australian Grille to comfort food at Pop Pop's Pit BBQ, the restaurants in South Carolina span every cuisine and flavor. You'll find fine dining establishments, family-friendly restaurants, relaxed bistros, and farmer's markets to explore in every region of the state, so be sure to take advantage of the wonderful food on offer and sample everything you can.
See the wildlife
One of the largest reptile zoos in the world is located in North Myrtle Beach, and you'll have plenty of opportunities to get up close to the residents! Alligator Adventure is one of the most popular wildlife attractions in the state, particularly with families and children.
Riverbanks Zoo and Garden is home to over 2,000 animals and boasts eight habitats, so you can spend the entire day wandering around, feeding the animals and even meeting some of them. Similarly, Greenville Zoo in Cleveland Park enables visitors to enter some of the enclosures and meet the animals – if they dare!
Planning your visit to South Carolina
With so much to see and do, you'll never run out of places to visit when you head to South Carolina. Whether you're hoping for a relaxing break or a fast-paced adventure, you'll find everything you could want in this spectacular state.
Question:
Have you visited South Carolina yet? Where would you go first?
Cheers,
Candy