This shop has been compensated by Collective Bias, Inc. and its advertiser. All opinions are mine alone. #ConfidentKids #CollectiveBias
The road to potty training has not been a easy one. Little E will be turning four late September and while during the day he's good the evenings can be a little tricky. There are days when he wakes up and he comes into my room sad because he had an accident. Poor guy! With our moves and the hubs being gone, potty training was very tricky for the little guy. We are so proud of him though. He's done incredible and we can tell how his self confidence is growing. Here's our 5 tips for raising #ConfidentKids! #CollectiveBias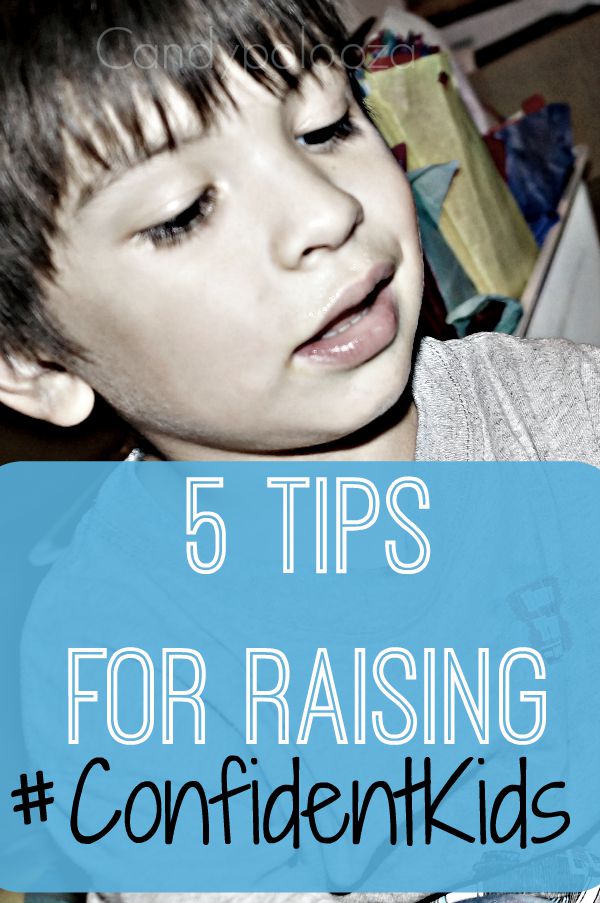 This summer has been full of spontaneous travel for our family. We love to go-go-go! I went by CVS and picked up the GoodNites Tru-Fit starter pack so we will be covered for overnight trips. They look just like underwear so he won't be embarrassed.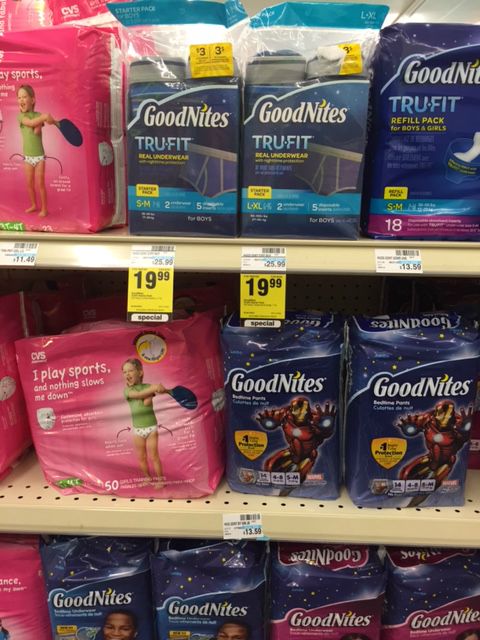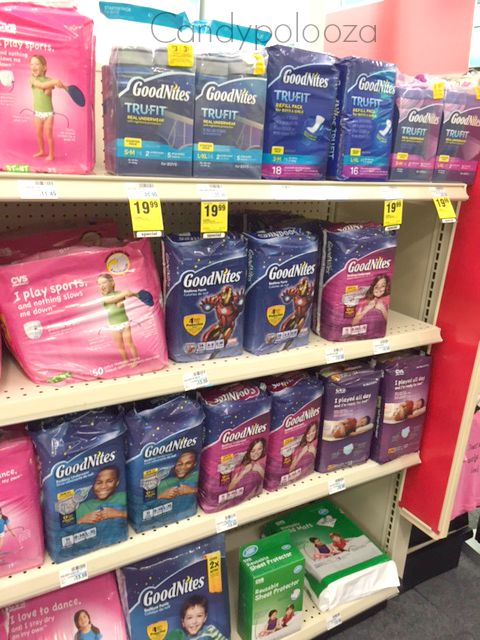 Little E was very excited to get his bag of GoodNites Tru-Fit underwear! The cool thing about GoodNites Tru-Fit, is that now that Little E no longer wear diapers and he is using the potty like a big boy, the underwear make them feel success! He doesn't have a "time line" of by when he should be potty trained or be able to not go at night so in using the GoodNites Tru-Fit he knows he's doing good by wearing big boy underwear to bed. It has made for an easy transition to night time potty training.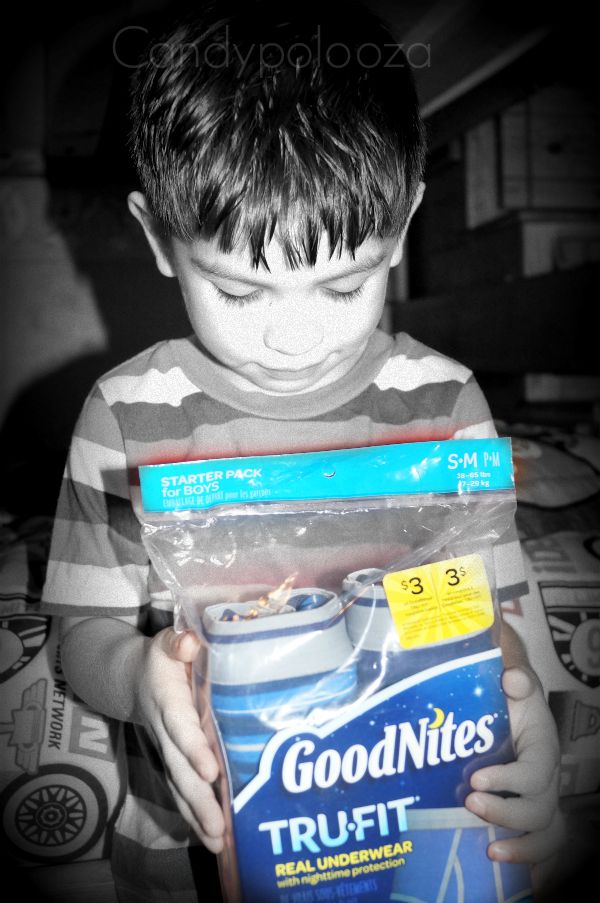 As I mentioned before Little E has been a little harder to transition into underwear full time, so we wanted to make it as easy as possible to not stress him out. Nothing like a stressed out kid in training, know what I mean?! Here's what we've done more of during this period for Little E and Big A so that they both grow up and have amazing self-esteem and confidence.
PRAISE
Lots and lots of praise! We don't sing the potty song anymore since he's an ol' pro now, but when we wakes up dry we make a big deal out of it. We constantly tell him how proud we are of him and how he's such a big boy now. His little chest puffs just a little bit more each time. It's so cute. He loves wearing his GoodNites Tru-Fit underwear!
It's truly underwear too! The underwear are machine washable with removable absorbent inserts! No diapers here people!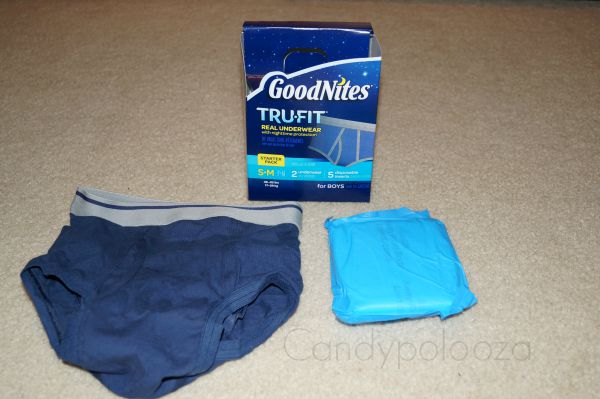 REWARDS
It could be a simple piece of candy or what he's enjoyed lately.. ice cream! I'm not saying reward every night so that they expect a treat for every little thing, but at the end of the week or month say, "Hey guess what you did?!" and guess what you are getting for doing "xyz" so well!
HUGS
There's nothing like a hug. When our kids do well we tell them and then we hug them. The hubs and I pride ourselves on always hugging the boys and showing them love. You'd be surprised what a simple hug can do for a child or any person for that matter.We are big huggers in our family.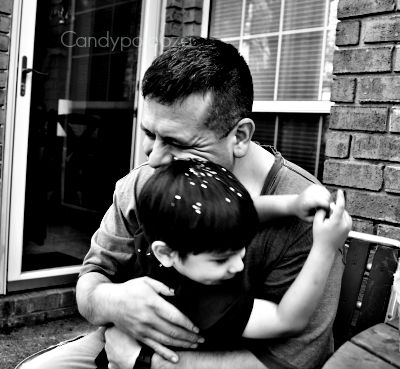 RESPONSIBILITY
I have noticed when Little E starts to have a fit if I ask him to help me. He has turned into such a helper and loves it when I give him chores and responsibility. Not only does that help with his self-esteem it will also carry over as he gets older and mommy will have extra hands to help around the house! That's a win all around in my book.
INDEPENDENCE
As each child grows they begin to develop their own style and assert their independence. The GoodNites Tru-fit are easy for them to put on themselves! And they can choose between a solid color or a striped! Then starts the fun of them picking out their daily outfits and having their own distinct style. Super cute right?! I love it! I might not have girls, but my boys always look cute!
As with any child milestone they can vary with age. Little E is almost four and Big A was able to sleep thru the night without having accidents at 3. Each child is different as well as between the difference between boys and girls. One tip I will give a parent, have patience. They grow so quickly so take the time to practice each of our tips and be patient. Don't rush life and watch your children flourish!
Question:
How do you encourage self-esteem and confidence in your kids? I'd love to hear how the GoodNites TruFit Starter Pack would be put to use in your home!
Candy