Raising happy and positive kids has a lot to do with how well they are fed. Unfortunately, almost every parent can testify that some of the world's greatest at-home battles stem from something that is supposed to be very simple – eating healthy foods. Like myself, if you are a parent caught up in the struggle of getting your kids to eat healthy food, don't worry. This article is just for you. Let's take a look at 6 simple healthy eating tips for kids.
Never Skip Breakfast
You may have heard this popular saying when it comes to healthy eating – breakfast is the most important meal of the day. This fact is even more important when it comes to feeding our children. Making sure that your kids eat breakfast, even if it is something as simple as a banana and a glass of milk, is essential in ensuring that the body starts the day with all the needed energy. This plays a huge role in keeping kids active throughout the day. Plus, if you can help your kids develop the habit of having their breakfast every day, it is likely to stay with them throughout their lifetime.

Image by StockSnap from Pixabay
Give Them Healthy Snacks
Kids love snacks, and the temptation to reach for a pack of chips or biscuits can be very strong. Good luck trying to convince your kids to snack on some fruits when their eyes are already homed on those delicious potato chips.
These snacks are usually not healthy as they are rich in unhealthy calories and low in essential nutrients. So, what do you do? Simple. Clear the cupboard of all those unhealthy stuff, and purchase healthy snacks instead. These include; yogurt, popcorn from nutritious whole grain, nuts, and celery with raisins, and peanut butter, just to mention a few.
Drinks Lots Of Water
Water is life. How many times have we heard that line? And still, how very true it is. Water helps to detoxify the body and keep it well hydrated. Drinking plenty of water first thing in the morning as well as throughout the day is enough to aid in digestion, prevent constipation, and promote proper blood circulation. Water also plays a role in regulating body temperature while transporting essential nutrients and oxygen to cells.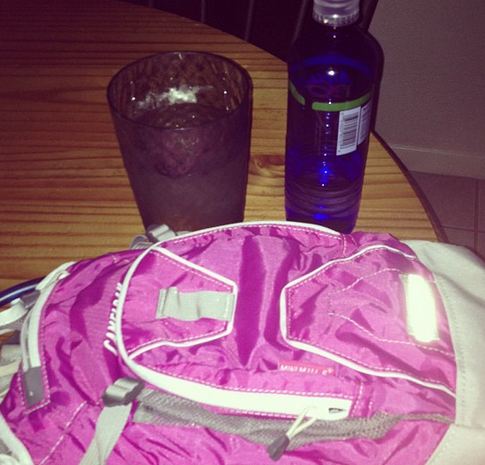 Make sure your kids are hydrated throughout the day, with the right amount of water depending on their age. Children over eight years should have a maximum of 64 ounces of water, excluding beverages. This also does not include babies. Instead, make sure they are fed with organic baby formula, a balanced diet for your little one.
Eat Together
Kids love to imitate their parents. And you can use that to your advantage when it is feeding time. Instead of carrying off your plate to munch in front of the television or devour your meal in isolation, it will be best to join your little ones for mealtime. Children are more encouraged to eat when they are watching their parents do so. Plus, eating together behind the same table will allow you to teach your kids some table manners and social etiquette. Eating regularly with your children may also help to reduce the cravings for unhealthy snacks. It is also a great way to introduce the little ones to healthy meals and encourage them to indulge.
Extend The Fun To The Kitchen
Pay no attention to those who say you can't have fun in the kitchen. One of the best ways of getting your kids to eat healthy food is by getting them to help prepare it. Children are more likely to be ready to try new foods if they know how to make them. They will also be more likely to enjoy the meals that they have helped prepare. So, if you are trying to get your little ones to eat healthy food, why not invite them into the kitchen to cook with you. Assign simple and safe tasks to them and make it as fun as possible, so they do not get bored easily. You can add on more responsibilities in the kitchen as their confidence begins to grow, and they are reading to take on additional tasks.
Garnishing: Get Creative
Kids are moved by what they see. Thus, presentation plays a huge role in getting them to want to eat something. Make use of the vibrant colors that fresh fruits and vegetables offer to garnish their food and snacks.
Also, encourage them to eat slowly and chew properly. And do not be afraid to introduce new food to your infants. Most children need to try new food about 7 to 10 times before they like it. So don't give up if your child turns down a new meal a couple of times.