Disclosure: This is a sponsored post for SheSpeaks/P&G.
We are in the thick of football season! How is your favorite team doing? We actually follow a couple teams so it's been an up and down season for us, either way just watching as a family is a ton of fun for us. Thursday nights can be hectic for us so we stay in but on Sundays, we'll hit up a sports bar and enjoy a game. When we don't go out to a restaurant to enjoy the game and we stay home Walmart has all the things I need to prepare for game day! You know me, it's not just about the food, I love getting dressed up, if I have the chance. Using ProcterGamble personal hygiene products is where it starts for me! It makes for a Touchdown for #GameDayTraditions!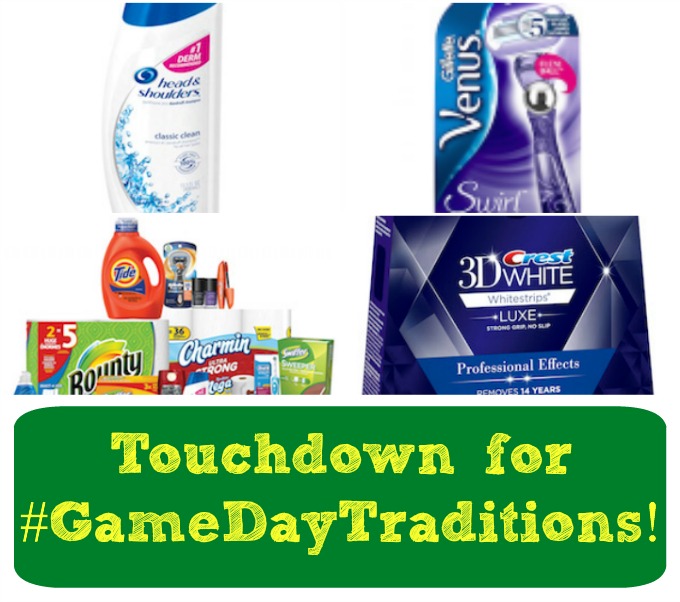 So how do I score a touchdown with my personal hygiene? Super easy thanks to ! If you know me in person or you've seen me in a few pictures you see that when I smile, I show my teeth. I can tend to cheese sometimes when I'm smiling, I can be a goofball!  But you know what, I work hard to keep my teeth in great shape and I absolutely love using my Crest 3D White Strips! My sister is a Dental assistant and she always tells people how amazingly white the Crest 3D Whitestrips make my smile! Have you ever tried Crest Whitestrips? They are very easy to use and
Check out the benefits of using Crest 3D Whitestrips:
Removes up to 14 years of stains
Results last up to 12 months
Advanced Seal™ Technology means no-slip grip stays put
Uses the same enamel-safe teeth whitening agent dentists use
While these days I do find myself wearing jeans more, that doesn't mean my legs or underarms are going au natural either! I love using my Gillette Venus Swirl Razor! I have a knack for cutting and nicking myself, so the Flexiball technology is keeping this lady cut and nick free!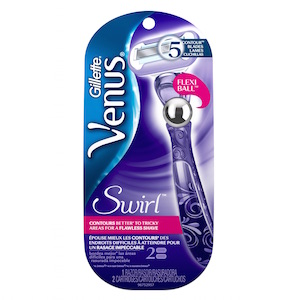 FlexiBall technology helps to contour better to tricky areas, like knees and ankles o Five Contour razor blades individually adjust to every curve
Water-activated MoistureGlide serum provides incredible glide
The MicroFine comb guides hair to the blades
While you've seen that my mane can get outta control.. see the wind does a number on it but it's normally crazy curly. And I'll let you in on a secret… I don't wash it everyday. That might turn off a few of you, but my hair is so thick I have to let it be to be able to style it the way I want. Lucky for me giving it a good wash with Head & Shoulders Classic Clean Shampoo is all it takes. I've tried expensive stuff and I always come back to Head & Shoulders! To me that says a lot!
Head & Shoulders Classic Clean Shampoo does the job for me and scores a touchdown every single time! Even though I don't wash it daily. 😉
Fights dry scalp, calms itchy scalp, and relieves irritation
Gentle and pH balanced for daily use on all hair types, even on colored or chemically treated hair
#1 dermatologist-recommended dandruff brand
 Clinically tested and 100% flake free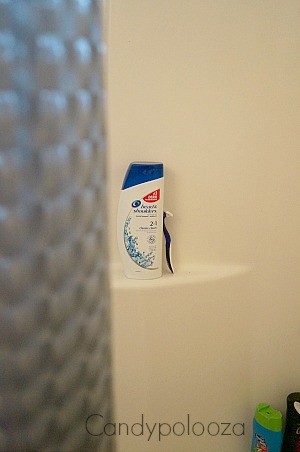 Having these #GameDayTraditions, not only gives me the confidence to either enjoy the game out with friends or just relaxing at home. Looking my best is important to me and doing it with products I love and can pick up locally at @Walmart is a touchdown on it's own!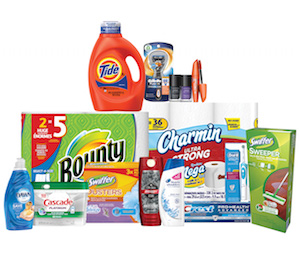 Question:
What Proctor & Gamble products help you score a touch down for your #GameDayTraditions?
Cheers!
Candy