Are you ready to get your shop on?! It's Cyber Monday ya'll!! I was working on my list tonight making sure I don't miss anyone with all of the awesome sales I expect to find. You also don't want to miss out and not add The Good Dinosaur Disney Pixar Merchandise and Disney Infinity 3.0 to your CyberMonday Shopping List!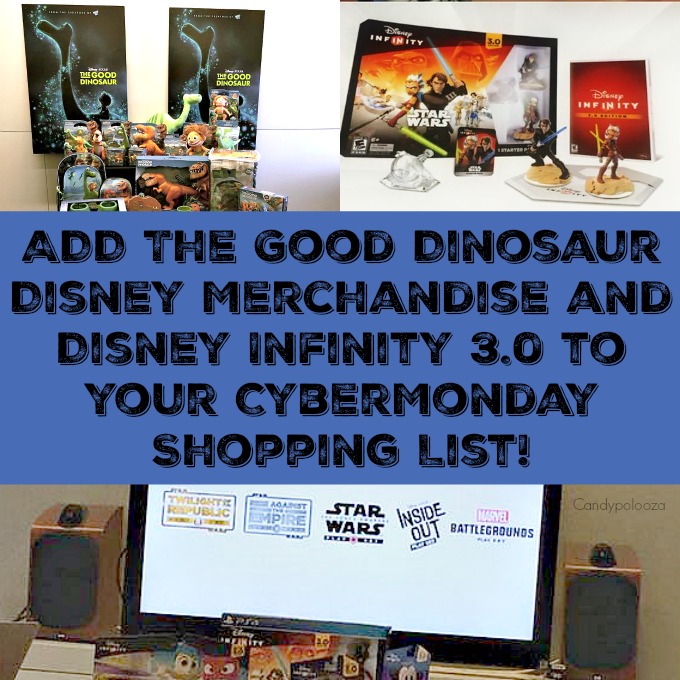 Did you get a chance to go see The Good Dinosaur this weekend? What a beautiful movie right? If you haven't seen it, you must! You can read my full review here. As with each Disney Pixar film you can expect to see amazing products out for you and your children to enjoy after falling in love with the movie and characters. We got a sneak peek of some amazing The Good Dinosaur goodies headed to stores near you! Check it out!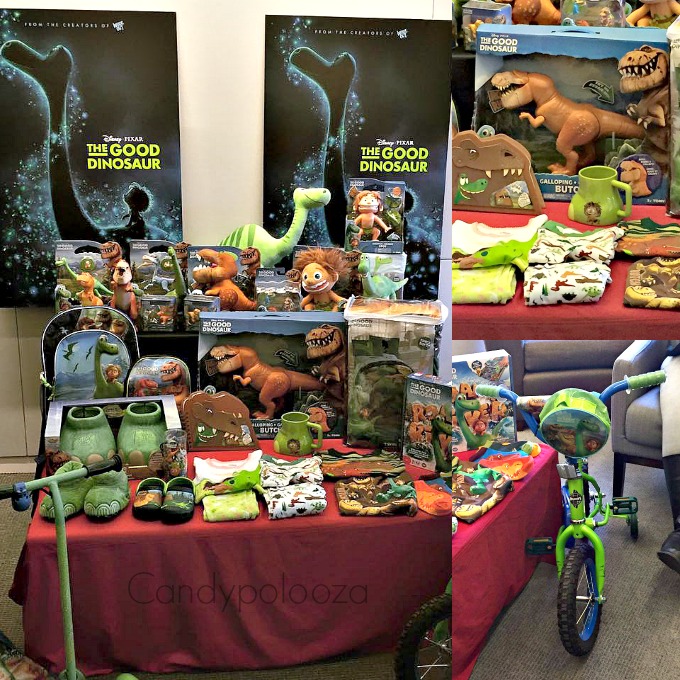 From cute pajamas, bicycles, electric scooter to awesome toys inspired by The Good Dinosaur, there isn't a shortage of sporting dinos! If you follow me on Instagram you can see what swag I received from #TheGoodDino event! It was pretty incredible and the boys are still enjoying Arlo and Spot stuffed toys. I love all of the items so much! I can't wait to see your social shares with The Good Dinosaur merchandise!
Now, let me talk to the gamers in your life!! While we were in Los Angeles for The Good Dinosaur event, we got a sneak peak at the Disney Infinity 3.0 game! We have an XBOX One but didn't have a Disney Infinity. I was very excited to receive a Disney Infinity 3.0 for the boys!
It was an early Christmas for my boys when I returned from the trip! The boys have had their gaming system for a few months now and we are very careful to choose video games that are educational and not violent. I was very pleased to hear all of the awesome things about the Disney Infinity 3.0 starter pack we received. The new Disney Infinity 3.0 play sets include Star Wars (Twilight of the Republic, Rise Against the Empire, and The Force Awakens <– Are you ready?! December 18th!) This edition of the game was developed for the Star Wars fans! It is definitely prime time for Star Wars! In addition to the Disney Infinity 3.0 starter pack we were surprised to receive our friend Spot from The Good Dinosaur and The Good Dinosaur Power Disks! Disney Infinity 3.0 starts at $64.99. That's $10.00 less than the original price!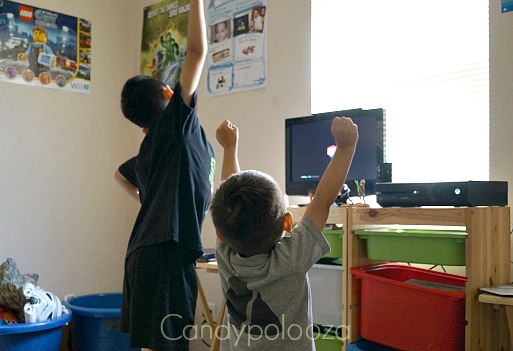 We are still getting familiar with the game and the Toy Box section. I got a couple new characters for the boy's stockings too! (Picked those up at Target for $11 each! what what!) Here's some of the awesome extras from The Disney Infinity games. Definitely skills I wouldn't mind the boys learning more of thru gaming.
Motorskills
Teamwork
Creativity
Money Management
Socialization
Responsiblity
I can't wait to hear what you think about all of The Good Dinosaur merchandise and the Disney Infinity 3.0 starter pack! 
Cheers! 
Candy