This post is sponsored by Vocalpoint and Life Reimagined®.  All opinions are my own.
Yes, it truly has. A session with a life coach changed me and it changed me for the better my friends. I want to scream it from the roof tops, "Everyone should have a chat with a life coach at least once in their life!" because trust me you'll want more! I had the opportunity to speak with a Life Reimagined® life coach last week and I have been looking over my notes that I took since speaking with her daily since.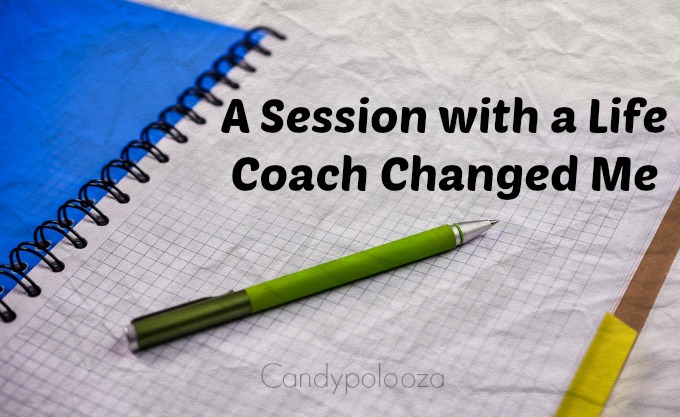 The first thing I did was set up the Life Reimagined LifeMap and I'm sharing my plan with you today. I didn't realize how personal this post would be, but if I can't be completely honest with you, you'll never really know me. My session with the life coach lasted sixty minutes and it was awesome. One of the first things we went over was why, why was I having a session today? What was it that brought me to LifeReimaged and set up this session. Here's my answer: This year I have chosen to do more for me. It sounds a bit selfish, but as a mom and wife it's hard to do things for myself sometimes and I wanted to prioritize with what matters most. Working on the life plan it all became so much more clearer. I always put everyone above myself and that's not a bad thing but one starts to loose site of what was one's goal.
As a person working in social media I love to build relationships with other in my field, and with building relationships comes empowering others because one cannot success alone in my opinion. When you build good empowered relationships that brings the joys of life out in yourself and the people in your circle. I have always felt that I have a servants heart. I am open to help others that cannot help themselves and I want my family to also enjoy giving their time. Travel is an important part of our lives thanks to the military lifestyle and we have to be social to learn our new surroundings. All of this does in fact have an impact in my family, my work and my personal growth. I think with each duty station each of us has to grow. And in a nutshell all of this comes together for me to feel more confident, I need to make more time for learning and focus education courses for my line of work (it's constantly ever changing) and I want to put my health to a higher spot on my list of priorities. I cannot continue if I don't take care of myself.
My life coach and I came up with a plan and we determined that I should make small goals that are attainable. I think that was some of the best advice I've ever gotten. I know what you're thinking, "duh, Candy!" but in reality we always think big, and there's nothing wrong with that but that just makes our goals so unattainable. Or not necessarily unattainable but making these small changes will help me get to the big goals. I have to baby step it and I'm ok with that. Life Reimaged truly does have "a real-world approach to change."
I have the biggest smile on my face as I write this. Life Reimagined has truly opened my eyes to opportunities that I have yet to explore. I can't wait!
Question:
What's one small goal you can set for yourself this year? and Have you ever considered speaking with a life coach?
Cheers, 
Candy