All of the pieces are coming together, ok maybe not quickly but thanks to the Marvel Cinematic Universe we aren't left just wondering and pondering what the hell happened. If you haven't seen Avengers: Infinity War, no worries- there's no spoilers here friends. Today I'm sharing the latest sneak from the MCU- Marvel Studios released the Antman and The Wasp latest trailer and poster! YES!!

I mean we were all wondering right?! What? Have you not seen Avengers: Infinity War? Ok come back after you do. 😉 I'll wait.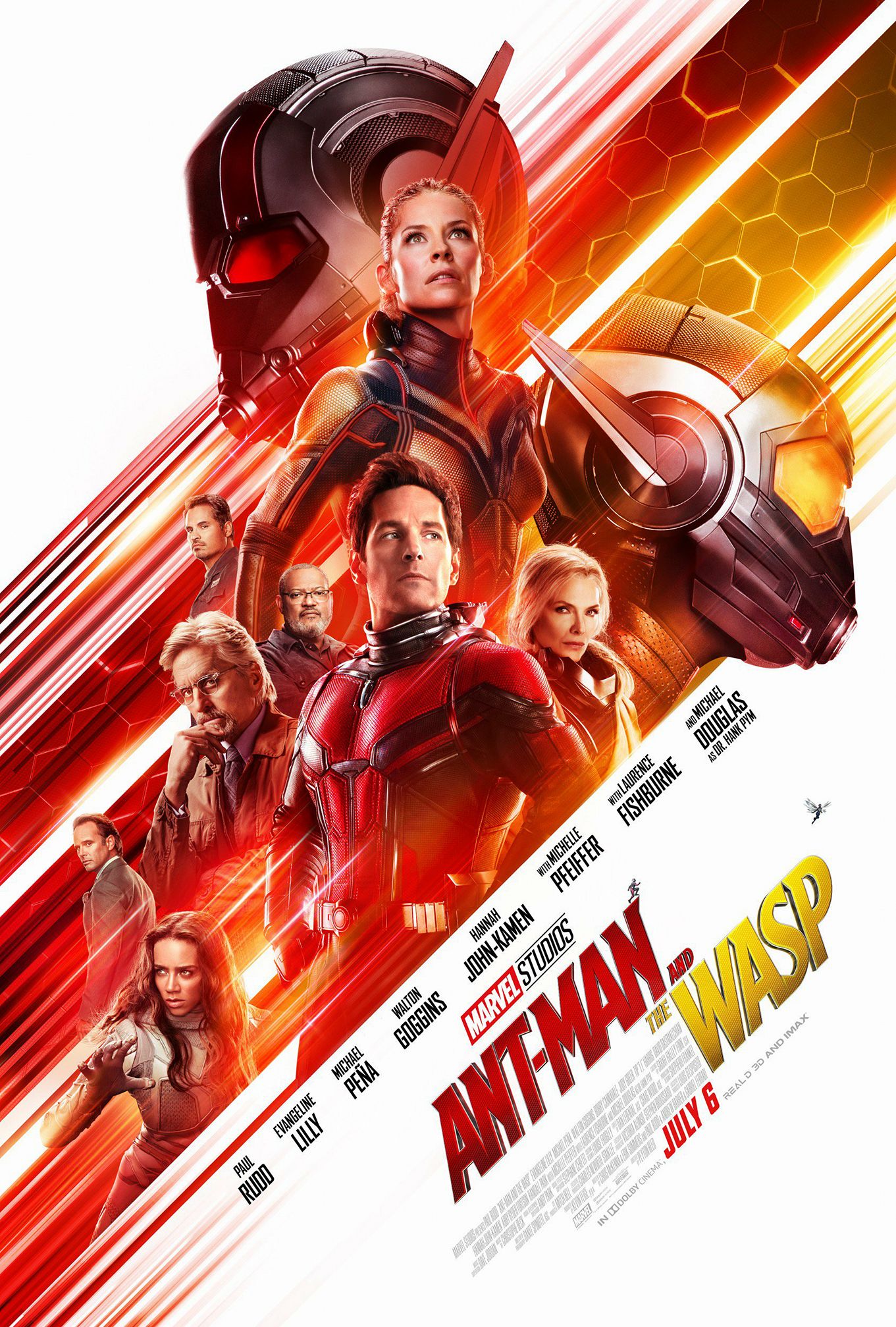 Now for the trailer..

From the Marvel Cinematic Universe comes ANT-MAN AND THE WASP, a new chapter featuring heroes with the astonishing ability to shrink. In the aftermath of CAPTAIN AMERICA: CIVIL WAR, Scott Lang grapples with the consequences of his choices as both a Super Hero and a father. As he struggles to rebalance his home life with his responsibilities as Ant-Man, he's confronted by Hope van Dyne and Dr. Hank Pym with an urgent new mission. Scott must once again put on the suit and learn to fight alongside the Wasp as the team works together to uncover secrets from the past.
ANT-MAN AND THE WASP is directed by Peyton Reed and stars Paul Rudd, Evangeline Lilly, Michael Pena, Walton Goggins, Bobby Cannavale, Judy Greer, Tip "T.I." Harris, David Dastmalchian, Hannah John Kamen, Abby Ryder-Fortson, Randall Park, with Michelle Pfeiffer, with Laurence Fishburne and Michael Douglas.
Marvel Studios'

ANT-MAN

AND

THE WASP

opens in theaters everywhere on July 6th!
I'll be sharing even more on our secret set visit soon! Check out my initial post HERE. and don't forget to enter to WIN the Infinity War giveaway!! 
Cheers!
Candy