Disclosure: I am a member of the Everywhere Society and Everywhere has provided me with compensation for this post. However, all thoughts and opinions expressed are my own.
Join Macy's to celebrate American Icons! Attend the Macy's American Icons event in Columbus, Georgia 5/16 at noon!
Let's celebrate American Icons with Macy's and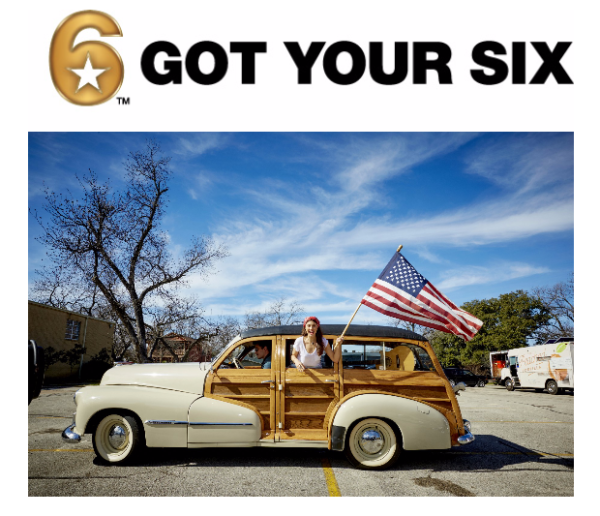 Macy's and Got Your 6 have partnered to make a difference in the lives of America's Veterans. In the first two years of the American Icons campaign, Macy's employees and customers helped raise more than $5.3 million in support of the millions of men and women who have served our country. Macy's is a proud sponsor of GotYour6.
Macy's is hosting a party and you're invited to join in for all the in-store excitement!
Let's Celebrate Georgia!! 
Macy's at the Peachtree Mall in Columbus, GA May 16th at noon
For my Texas friends! 
Macy's at the NorthPark Center Mall in Dallas on May 16th from 2-4pm 
Tampa Friends! This one is for you! 
Macy's at Westshore Plaza on May 16th 12pm noon
How exciting right?! Don't miss these events if they are in your area!! 
In the meantime make sure to post your #AmericanSelfie on social media! Each selfie using the hash tag #AmericanSelfie @Macys will donate $1 towards American Veterans until the end of the campaign July 4th!
Looking cute? Share an #AmericanSelfie for a great cause!
There will be several events happening nationwide. Not in Georgia or Texas? Check out macys.com/americanicons  for more details. Each event will be extraordinary! I can't wait to see you on Friday!
As a spouse and sister to Veterans this campaign is very near and dear to my heart. Macy's is an amazing sponsor and GotYour6 is a wonderful organization. Make sure to attend the celebration at your local Macy's! It's going to be incredible! 
Cheers! 
Candy