Disclosure: I was provided an all-expense paid trip to the #TomorrowlandEvent in order to facilitate this post; however all opinions expressed are my very own.
In the words of Frank Walker aka George Clooney, "You wanna go? Buckle Up!" I'm taking you along and sharing my visit to Disneyland's Tomorrowland exhibit. During my amazing time in California with the #TomorrowlandEvent we got to visit Disneyland! Yes!! I went to Disneyland. One of the themed areas of the park is Tomorrowland! Very cool right? I'm not going to sugar coat it- It was awesome. During our time in Tomorrowland we got to experience the 6 minute sneak peek from the Tomorrowland film and learned about the Disneyland Diamond Anniversary!
Let's head in!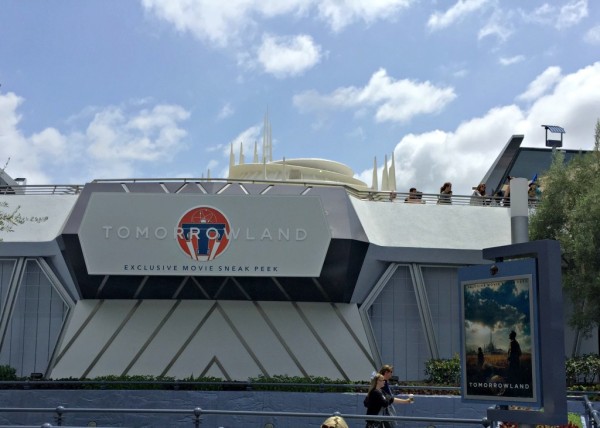 The 1964-65 World Fair plays an integral part of Tomorrowland. A young Frank Walker brings his invention with the intention to win the $50 prize money. Bits of The World Fair on exhibit at Disneyland for visitors to enjoy.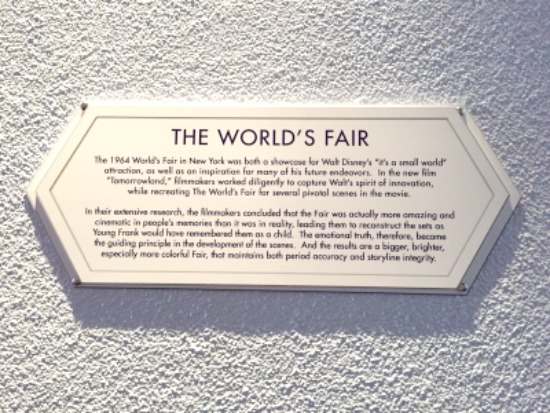 In the movie trailers you see that Frank brings a jet pack. I saw the very jet pack in the exhibit!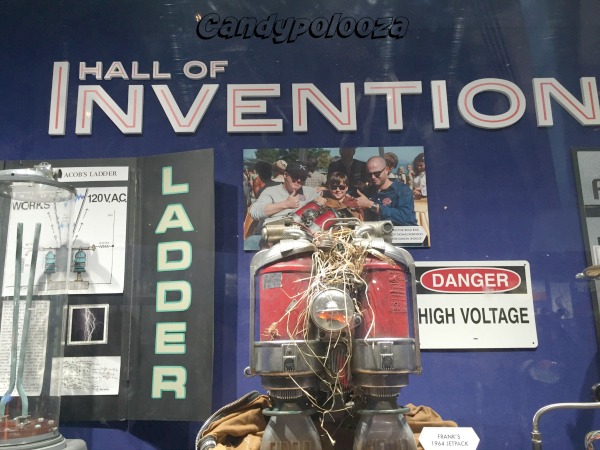 You too can see the sneak peek of Tomorrowland before the movie's release on May 22nd at IMAX theaters everywhere. You'll be pleasantly surprised at the interaction you'll have during the sneak peek! I'm excited to share a couple of Vine videos I took while visiting the exhibit.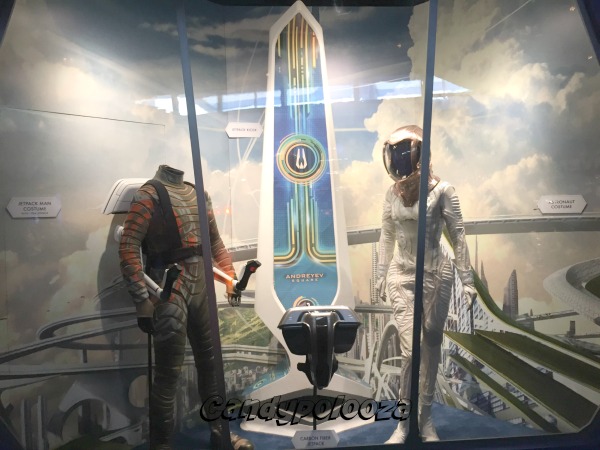 One of the pieces of memorabilia in the Tomorrowland exhibit was the 1952 box. Literally the box that started everything!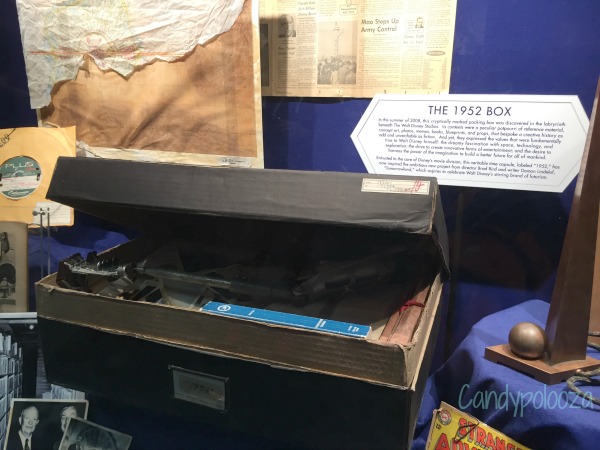 I can't wait for you all to see this amazing family film!!
Another Vine with more images from the exhibit
Now Are You Ready for Tomorrowland?
The clock is ticking..
From Disney comes two-time Oscar® winner Brad Bird's riveting, mystery adventure "Tomorrowland," starring Academy Award® winner George Clooney. Bound by a shared destiny, former boy-genius Frank (Clooney), jaded by disillusionment, and Casey (Britt Robertson), a bright, optimistic teen bursting with scientific curiosity, embark on a danger-filled mission to unearth the secrets of an enigmatic place somewhere in time and space known only as "Tomorrowland." What they must do there changes the world—and them—forever.
Featuring a screenplay by "Lost" writer and co-creator Damon Lindelof and Brad Bird, from a story by Lindelof & Bird & Jeff Jensen, "Tomorrowland" promises to take audiences on a thrill ride of nonstop adventures through new dimensions that have only been dreamed of.
Visit the official TOMORROWLAND website and follow Disney's Tomorrowland on Facebook & Twitter

OPENS EVERYWHERE MAY 22ND!
Celebrating Disneyland's Diamond Anniversary
"It all started with a Mouse" -Walt Disney 
As if Disneyland could be any more magical, it totally is. This was my first visit to Disneyland in California and it totally blew me away. Beginning May 22, 2015 Disneyland is celebrating their Diamond Anniversary celebration and you can expect nothing but to be amazed! I am sitting here just giddy with excitement!
It was so much fun riding the It's a Small World ride, personally I think that any and every trip to Disneyland or Disneyworld requires a ride thru It's a Small World. Here's a cool tidbit- It's a Small World also plays a part in the Tomorrowland film! Doesn't that just make you all kinds of excited?!
Here's a  sneak peek of World of Color! I don't want to spoil it for you, but you'll see beautiful montages of your favorite Disney films, music that will move you and you might get a little blast of water to send you home with depending on where you are standing. 😉 World of Color is one of the newest attractions for the Disneyland Diamond Celebration.
For my friends that like to win!! Check this out: Along with three new nighttime spectaculars, beautiful new decorations you can expect the Disneyland Diamond Days sweepstakes, that will award custom diamonds and prizes to lucky guests! What what?! That's so cool right?! Not only will you make memories to last a lifetime while at the park, you could also walk out a winner to some amazing prizes! Sounds like a win-win to me! *Just note, you have to be at the park that day to win.*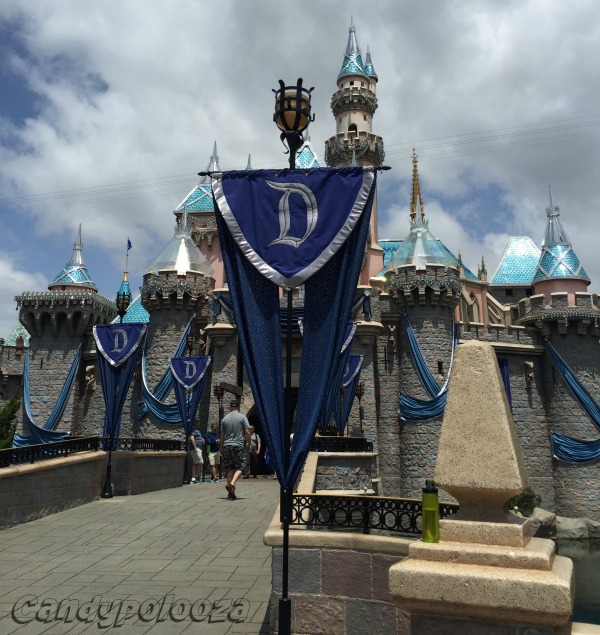 How could I be there and not take a picture with the castle right? 
Hope you can make it this year to celebrate 60 years of Disneyland magic! 
Candy