Wow, I'm super excited to be attending the Blissdom 2013 conference this week- I can barely contain myself!
How would I describe myself? I'm a little silly.. that's for sure. Not necessarily accident prone- but things like this really happen to me.
Gosh I hope I don't have any mishaps at Blissdom.
At Blissdom I am looking forward to connecting with other bloggers and learning from them. I am still very new to blogging, I just hit my 6 month mark on my own website. It feels great to have reached this milestone.  I have heard in the past that a true test of a blogger is if they make it past the 6 month mark. I can't see any reason why I would stop at this point- I'm having too much fun.
I've still got a few things to do before I leave and I'm still torn as to what I should wear. I've got a few nice pieces, but then I get indecisive and can't decide what to wear. Do you ever have that problem? Hmm I bet a few ladies are in my shoes.. Ugh shoes that's another issue. Mine as still packed up! I know how does that happen right? Guilty of being a flip flop and tennis shoe wearer about 99% of the time.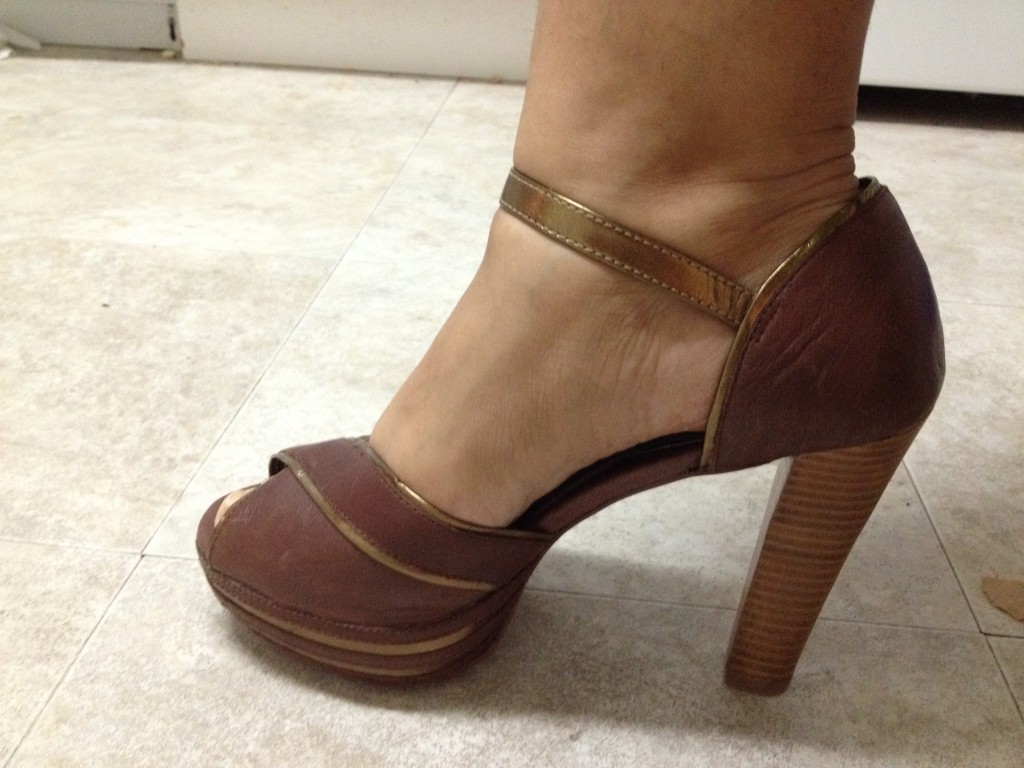 I will def not be wearing these bad boys.. 
But as it gets closer- It's TOMORROW!! AAAGGGHHH!
I'm trying to remain "calm and carry on".. right? LOL It'll workout and I'll have a blast. Or else I'll be feeling like what this shirt says.. hell I might be if I stay out too late!! eeek!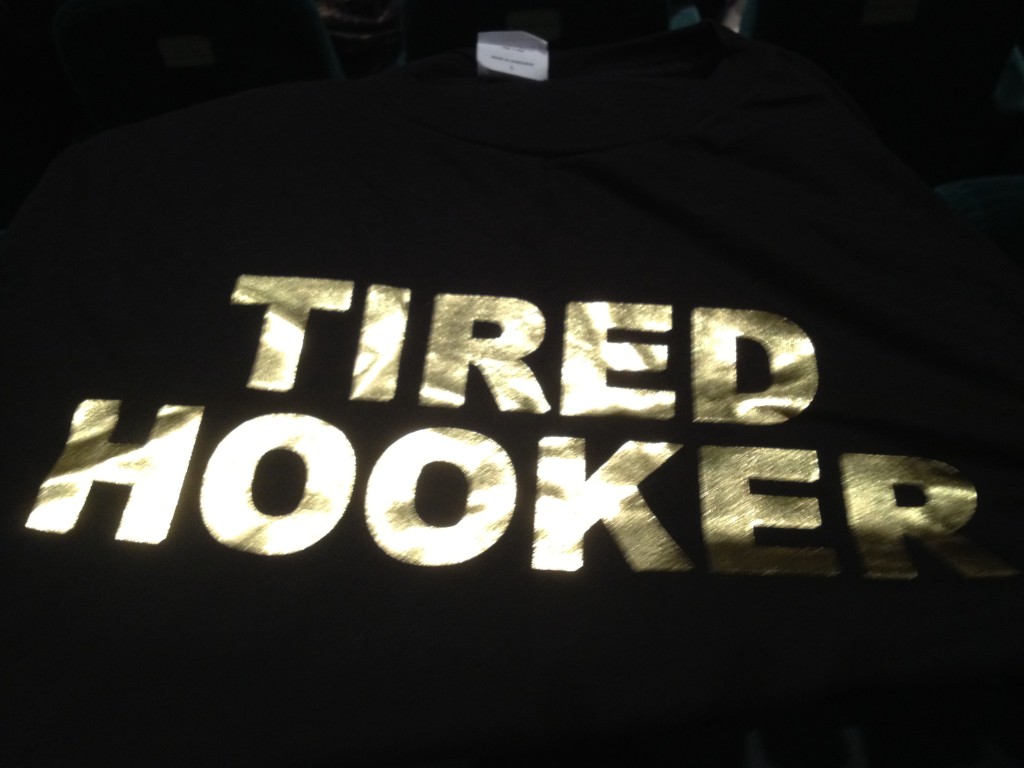 I got this shirt from a  Kathy Griffin show! She's hilarious!! LOL 
I'm excited to make new friends/connections and be a sponge to all the information my little ears can handle.  If you are gonna be there, give me a shout out and let's connect!  I'll be writing up a post as soon as I get back to fill you in on all the awesomeness  I experience.
Let the fun begin!! I'm so excited!!
Question:
Have you ever been to a blogging conference?!