Thanks to Marisa for another awesome book review!
Vampires! Vampires that don't sparkle! A quick YA read with only 181 pages, Sharon Rose Mayes helps keep the vampire fixation alive with her first installment of The Blood Pact series, Blood Pact.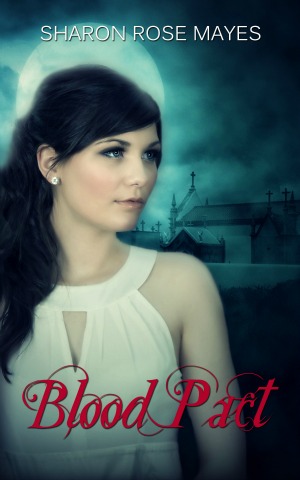 Our heroine is Riley Spencer who works for a secret organization that sends her and her team (which consists of three of her friends) out into the night to take down the vampires running amuck through their town of good ole' Houston, Texas.  Did I mention that these vampire killers are still in high school?  They receive texts (because how else do you get through to teenagers?) that contain when and where they need to be for each job.  However, one night Riley shows up to a job and her team is not at the selected location.  But a handful of toothy friends are, and since it is one human against three vampires of course Riley is going to get a little held up.  Literally.  By the throat.  Eventually she loses consciousness, and somehow wakes up in her bedroom.  From here on out, Riley's life just turns into a chaotic mess.  A new guy shows up and joins the team (much to Riley's dismay), New Guy has a secret, someone gets kidnapped, someone gets bit, and of course rebellious, teen things transpire at every turn.
This book does a fairly decent job of maintaining your attention.  Something, big or small, happens in every chapter that makes you wonder how the characters are going deal with it in the coming chapters.  As a reader you are consistently asking yourself, What happens next?   Even though vampires might seem like a never-ending, reoccurring theme in books, Mayes did a good job differentiating her work from everything else.
While I did enjoy this book, there were some things that I came upon that I found to be lacking.  Firstly, the characters could have been fleshed out a bit more.  Now, I know that not everyone wants to know every little detail about the characters in a book, but I like to know more than just their name and simple description of them.  The second thing I questioned were the characters' responses to the big stuff.  For being a secret organization of vampire slayers, Riley's group does not seem very concerned when she told them that she mysteriously woke up in her bedroom after blacking out.  Nor does it really affect them that Riley was the only person that received the text that ultimately sent her out without any backup, "You're alive and it was probably just a cell phone error or something" (Taylor from the Blood Pact).  Honestly, some of their interactions had me yelling at my e-reader because everyone was just too blasé about everything!
Nevertheless, the story went on and I stayed for the ride.  There are many things that various characters say that you just know have a hidden meaning, and of course you want to know what it is.  So, with all of the crazy, new information I learned about the characters (the original ones and everyone introduced towards the end), I might just want to take a jab at the second book in the series, The Broken Pact.
-Marisa S.
A little bit about the author:
Sharon lives in Lufkin, Texas with her two sons. She chronicles her daily life at her personal blog Not Your Mom Blog and has been active in the blogosphere for many years. When she is not chasing her kids and participating in roller derby she writes and dreams of all of the places she can't wait to travel. She loves to write Young Adult stories about vampires, vampire hunters, witches, reincarnation, paranormal, and even a little bit on the New Adult side under the name S.R. Mayes. You can learn more about Sharon here on her author site.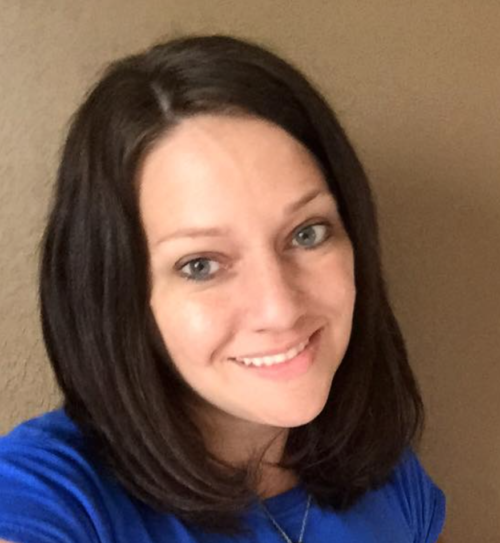 Sharon is actually one of my dear friends from home. Every time I go home I make sure to get some Sharon time.
Hope you like the review and make sure to pick up her book! You can download on Amazon!