Have you ever heard of Bountiful Baskets? It's a fantastic way to get fruits and vegetables at a low costs, while providing your family wonderful nourishment. I'm so glad that I learned about it while we were stationed in San Angelo, Texas. It will be an organization I look for at every duty station from now on.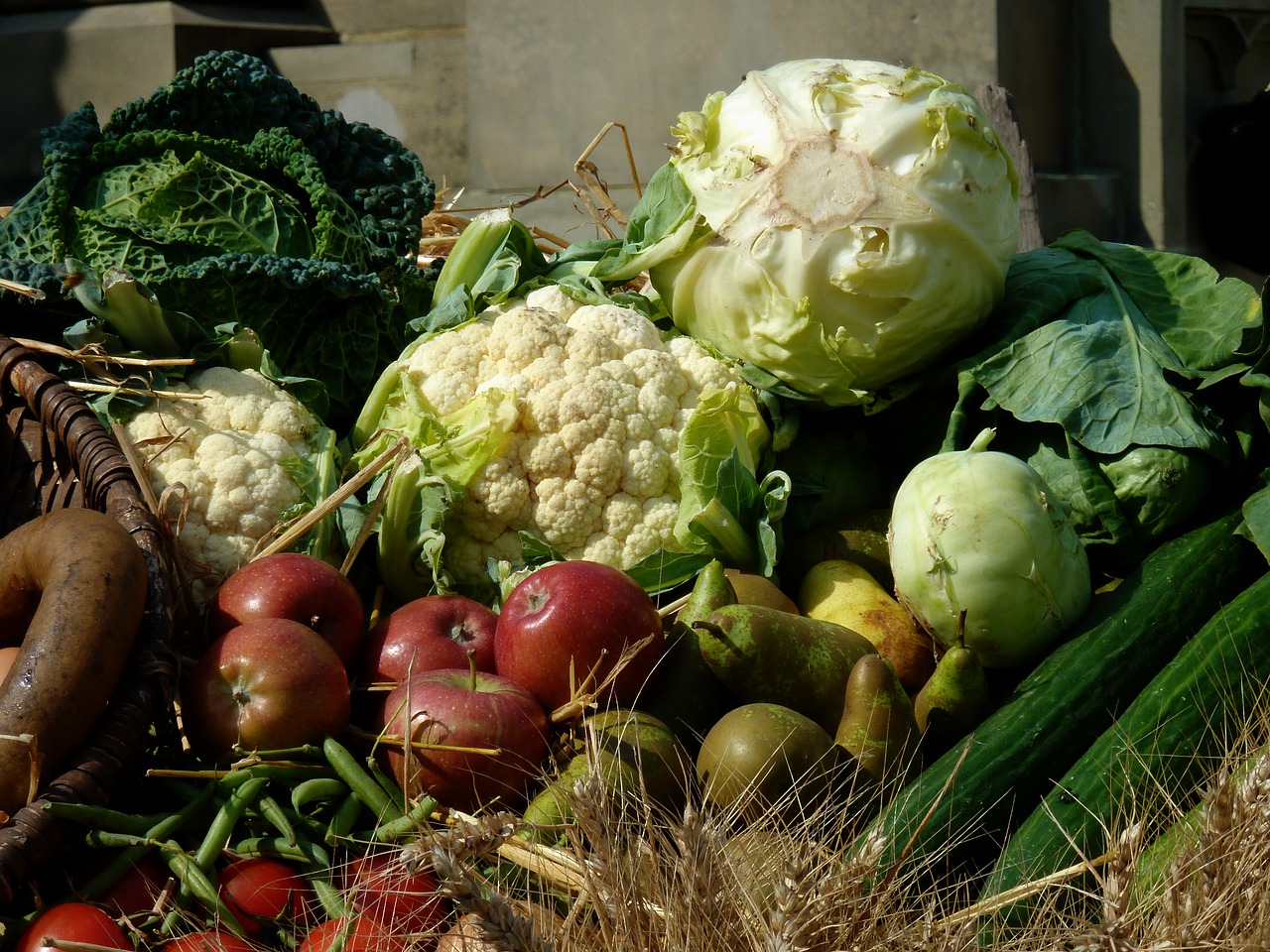 As moms we do our best to keep our family safe and healthy. Staying healthy is important to promote growth and all of the good things about eating right and building a good relationship with food.  I love going to farmer's markets and getting fresh veggies and fresh fruits, in my opinion- Fresh is always better.
I had heard of fruit and veggie co-ops before but was never able to join for one reason or another. My friend Robyn, told me about Bountiful Baskets in San Angelo. I looked it up on Facebook and found their web page. www.bountifulbaskets.org Robyn is actually one of the ladies that runs the show for Bountiful Baskets here in San Angelo. Every other Friday she and a group of volunteers separate out the fruits and vegetables for each order placed. The pick up is at a local park. Orders have to be picked up in a certain time window- if you are late or miss the pick up it becomes a donation to a local shelter or wherever they decide to make the donation.
I signed up and ordered my first basket and was truly impressed. Fresh vegetables, fruits and herbs! Amazing! As if I had my own garden and you can also order other extras from them. We ordered 5 packages of Nine Grain Organic bread. It's delicious as well. We have completely eradicated white bread from our diet. Score!
The surprise is that you never know what you are going to get in your basket. It always varies, but don't be afraid it's always a great variety that you most likely normally purchase, but at a better price! The coolest thing I've gotten that I wouldn't normally purchase are pomegranates  Yep, I had a couple in my last basket. Along with the squash and english cucumbers. Yeah the list goes on. It's really cool. Or maybe I just get excited about the silliest things.. (yeah that too!) Extras are always available as there are additional items that you can purchase along with your basket and the bread.
You can also purchase in larger quantities:
Granola
Apples
Bananas
Holiday items such as pies and breads
Seasonal items like special bags- Mexican or Italian bags that include items featured in that cuisine, ie: cilantro & tomatillos in the Mexican bag and parsley, zucinni and eggplant in the Italian bag. (I bet these are regional as well)
*Seasonal items vary on availability. 
Check out my past baskets! They truly are beautiful in color and delicious in taste! I have tried new veg tables that I normally would not have purchased since joining Bountiful Baskets. I recently tried spaghetti squash for the first time and will be baking an acorn squash for lunch today. I'll let you know how that turns out. I can't imagine I won't LOVE it!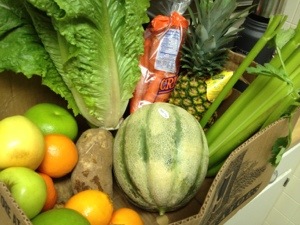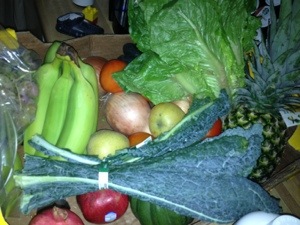 All the fruits have been sweet and delicious and the veggies fresh and crisp.
If you are interested in checking to see if Bountiful Baskets is in your area check out their website and their Facebook. Also if your area doesn't have Bountiful Baskets, you can get it in your area! Check the FAQ's on how to learn to get Bountiful Baskets in your area! 
www.Facebook.com/BountifulBaskets