Buffalo Soldier Memorial Fort Huachuca
Back in November we visited the hubs while he was in training at Fort Huachuca, AZ. As you know I love driving around and getting to know the posts we live at or visit. Remember when we went to visit a friend at Fort Hood. We happened to be driving around and saw the Buffalo Soldier Memorial. I was excited to take pictures and tell A about the Buffalo Soldiers. Travel fun and a history lesson! Parent-win!! The hubs totally took over the history lesson, being he was a history major and all.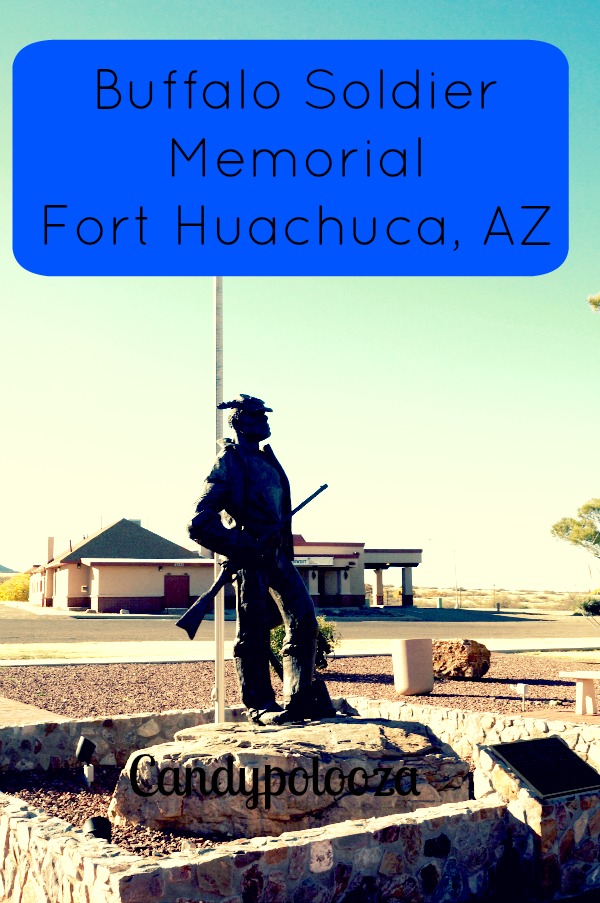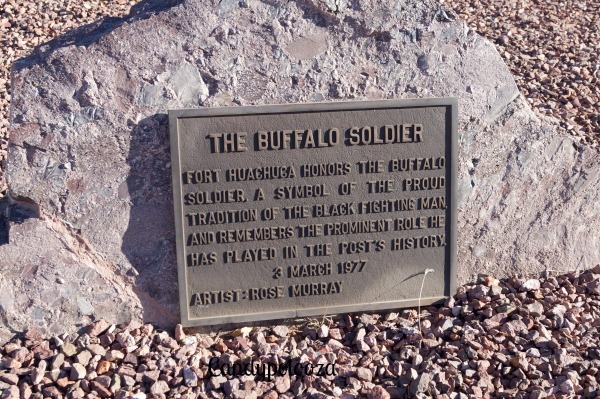 A great tribute to the Buffalo Soldier
Just a little bit of information for you. The Buffalo Soldiers were stationed out of Ft. Huachuca from 1930- 1936. The 10th Cavalry, the "Buffalo Soldiers," one of the Army's elite black cavalry corps.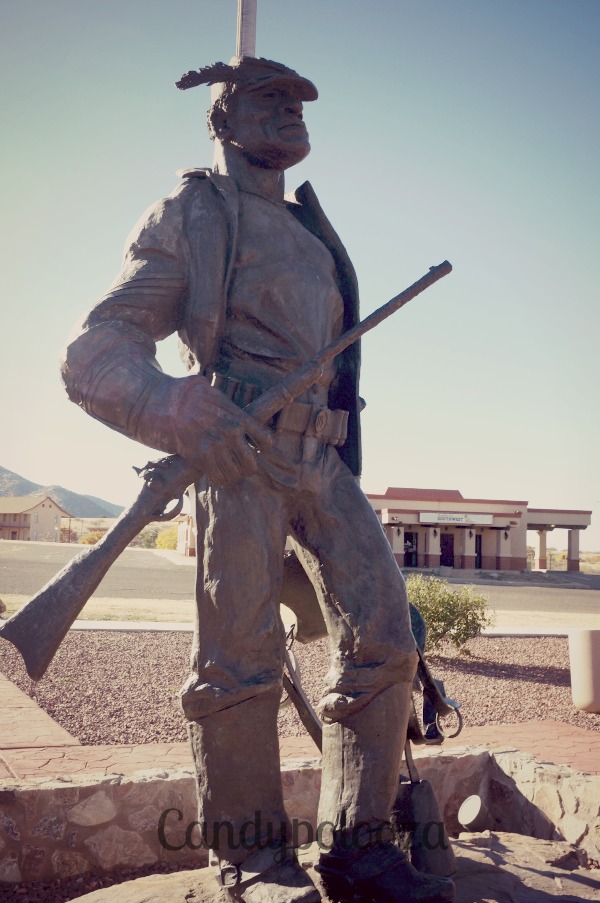 If you get a chance to visit Fort Huachuca, drive around post and find the Buffalo Soldier memorial and make sure to stop and visit the Fort Huachuca Historical Museum. Get more info by clicking on the hyperlink. We didn't get to visit the museum unfortunately. Next time.. 🙂
Happy to share this great statue with you all today!
Candy