Tuesday nights will never be the same. You all know how much I love television and it's new show season and ABC is hitting homeruns all over the week! Splitting Up Together on ABC premieres TONIGHT! I'm so excited for everyone to watch Splitting Up Together. Thanks to Disney for inviting me on to the #WrinkleInTimeEvent press event, all opinions are my own. Here's some scoops from the cast interviews of ABC's Splitting Up Together!
Splitting Up Together is going to surprise you. What you might have seen in the commercials is only the beginning. You might be thinking, "Ok they are gonna live together while they are divorced, himm hoo blah blah." Guys, it's so good. I can't say that enough, this week tomorrow we share info on Alex, Inc., and again, so damn good. ABC is bringing it with the family programming. Ok so lemme share some of the interview that we had during our time in LA. I could just go on and on how much I love and enjoyed Splitting Up Together.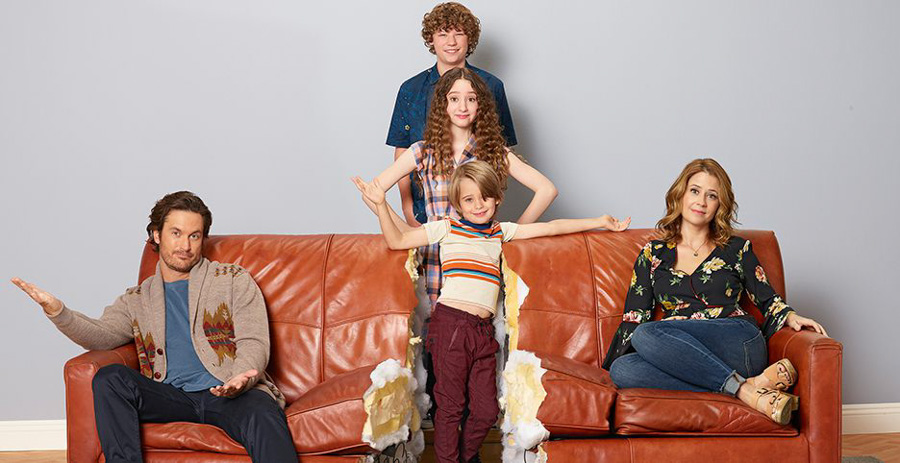 Q&A with Cast Members
Oliver Hudson ("Martin") and Lindsay Price ("Camille") and Executive Producer/Showrunner Emily Kapnek ("Suburgatory," "Selfie") and Executive Produce Dean Holland
Divorce
Here's the reality, divorce is a reality for a lot of people unfortunately. In the best cases families are able to move forward and still have healthy relationships. For some that's not the case. ABC's Splitting Up Together came up with a "real life" family situation and they do a great job in making it work. Here's what the Executive Producer/ Showrunner Emily Kapnek shared with us:
"I think we felt like a lot of people seem to identify with the world and the characters whether they were going through a divorce or not. I think the main goal is just to tell a story about divorce that isn't toxic and negative that has a little bit of hope and a little bit of optimism. I know a lot of couples that have good relationships, even if they didn't reconcile, just good relationships with their exes and they're co-parenting happily, and I just don't think you see a lot of that represented."
Dean Holland also added, "Historically it's always been kinda negative that divorce is such a bad thing. And while we were shooting it, numerous people came up to us and told us we're doing this (exes living together, raising kids). My friends are doing this. So many people were like, hey, it's let's kind of both still raise our kids and somehow manage to make it work."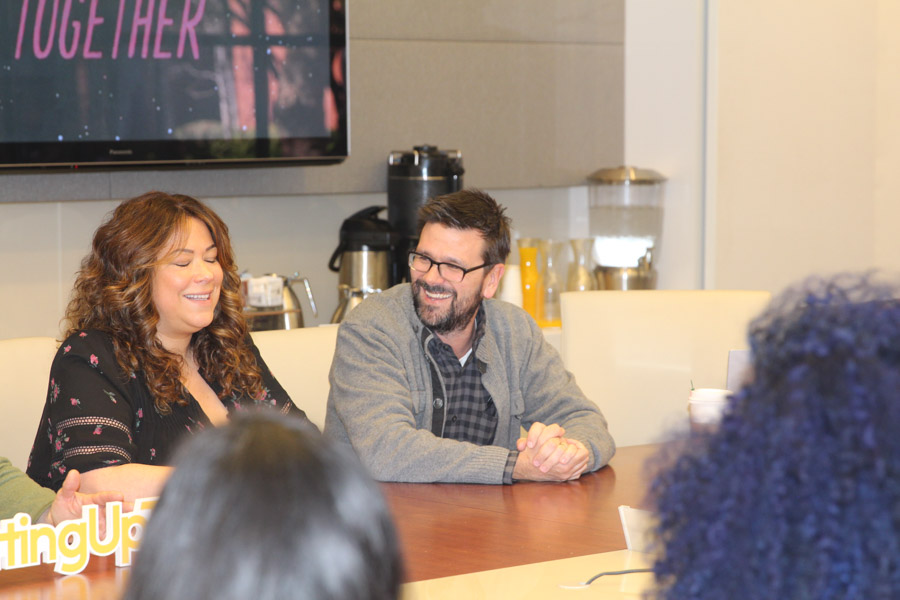 The Roles of Camille and Martin
You ever wonder how does one choose a role exactly? I love that was always ask this question, granted it might be an over-asked question but I totally feel like it's an important question. Lindsay Price and Oliver Hudson gave great answers.
Lindsay: "This script in and of itself captivated me, and I loved the characters because they're real. They're real people. But I do think it's interesting she (Camille) probably immediately seemed selfish that she doesn't want them to get divorced."
Oliver: "This is, for me, the most connected that I've been to a project just because I live this life. And when I read for Emily she was sitting way back and I was like "okay, I want this job so bad". Emily shared with us that during his audition she totally said, "That's Martin!"
And I'm so glad he got it!! It was really special to hear Oliver speak of being a father and the bond he's got with the children. The kids are absolutely fantastic in the show too. You are going to love the children in the show. I will say though, depending on the ages of your children, it might not be appropriate. They do mention sex a lot and the issue of masturbation was brought on in the first episode. I won't let my 11 year old watch it.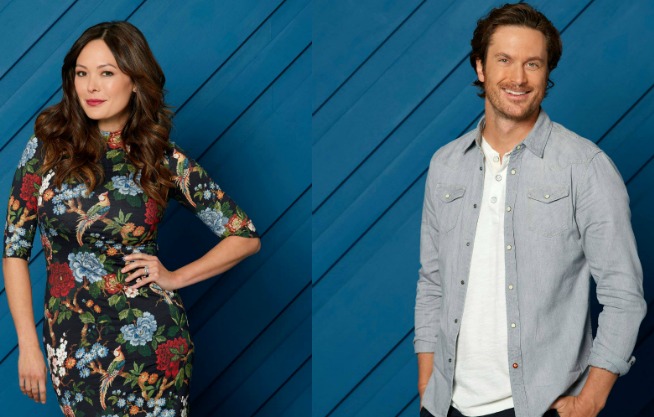 SPLITTING UP TOGETHER
Premiers TONIGHT 3/27 at 9:30|8:30c after the premiere of "Roseanne."
Based on the Danish series, "Splitting Up Together" is the story of a couple (Jenna Fischer, "The Office," and Oliver Hudson, "Scream Queens") whose marriage is reignited by their divorce. Emily Kapnek ("Suburgatory") writes and serves as executive producer of this new comedy, along with Ellen DeGeneres.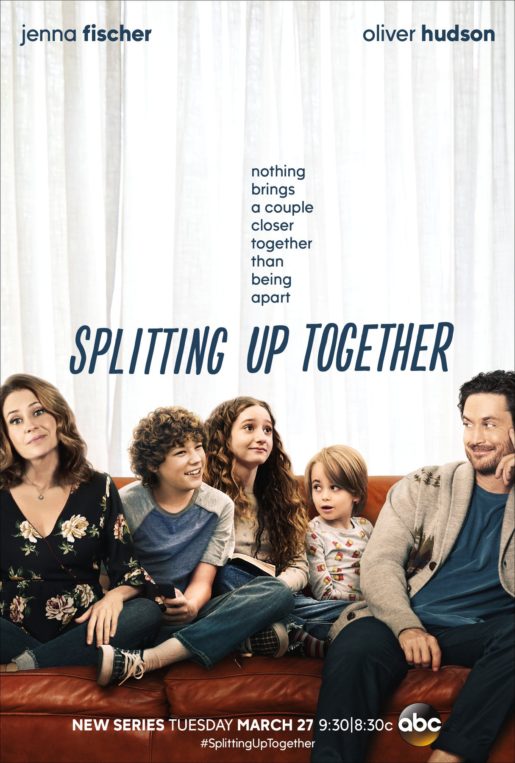 The series stars Jenna Fischer as Lena, Oliver Hudson as Martin, Bobby Lee as Arthur, Diane Farr as Maya, Lindsay Price as Camille, Olivia Keville as Mae, Van Crosby as Mason and Sander Thomas as Milo.
Jeff Kleeman, Mette Heeno, Mie Andreasen and Hella Joof are also executive producers of SPLITTING UP TOGETHER, which is based on the original series created by Heeno. It is produced by A Very Good Production and Piece of Pie Productions in association with Warner Bros. Television. Dean Holland directed the pilot.
Get Social with Splitting Up Together! 
FACEBOOK ♦ TWITTER ♦ INSTAGRAM Magic Hashtag: #SplittingUpTogether
Tweet with you tonight!!
Cheers!
Candy
SaveSave
SaveSave