Disclosure: This shop has been compensated by Collective Bias, Inc. and its advertiser. All opinions are mine alone.  #NaturallyCheesy #CollectiveBias
"It's the most wonderful time of the year!" I love any excuse to have my gal pals over, whether it's to help me decorate my walls, watch me clean (yes, that's a thing, try it) and my favorite of course is getting crafty with them! I'm so lucky to have made such wonderful friends here. My friend A and D are super crafty and when they heard cheese, crackers and homemade Christmas ornaments they were totally down! I totally wanted to have a nice little day date so I busted out the fancy stuff! We all love cheese so I picked up a Kraft Cracker Barrel cheese tray from Walmart. If you are thinking you're due some company, grab a couple of those trays! Super handy and a great selection of #NaturallyCheesy cheese that everyone will love!
We are headed to see our family in Texas for the holidays so the count down is on. It honestly feels like December is already halfway over, ok maybe not but since the boys and I are headed out in a couple weeks our "holiday" time here in Georgia is limited.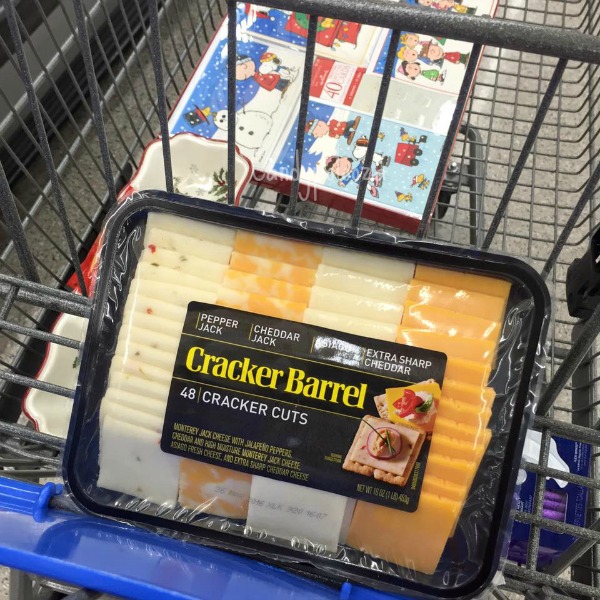 I wanted to have some time with my friends A and D before we head out so they came over one morning for some girl time! Like I mentioned before they are both super crafty so I gave them an idea of what we'd be working with so they could come with ideas! The set up was super easy, I mean they know me so they knew it wouldn't be too over the top. I went to Walmart, picked up the Cracker Barrel cheese tray, some crackers, some fruit and some sparkling juice. It was in the morning so I just wanted something nice to enjoy with my gal pals.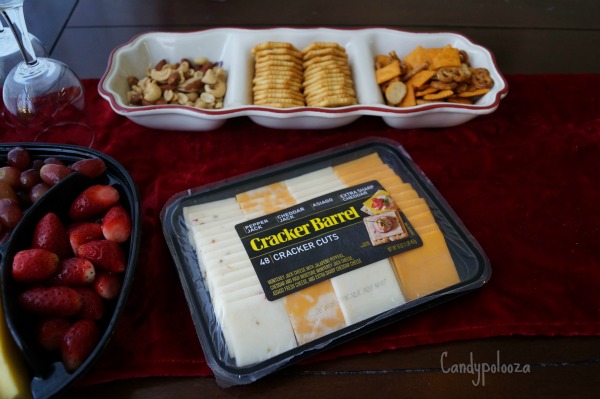 Cheese and crackers and the crafting supplies were all set out for a good time to be had! I mentioned how crafty my friends are so I gave them creative freedom to make their ornaments using only the following supplies:
Yarn
Popsicle sticks
Hot Glue
Fishing Line
Jingle Bells
It was on!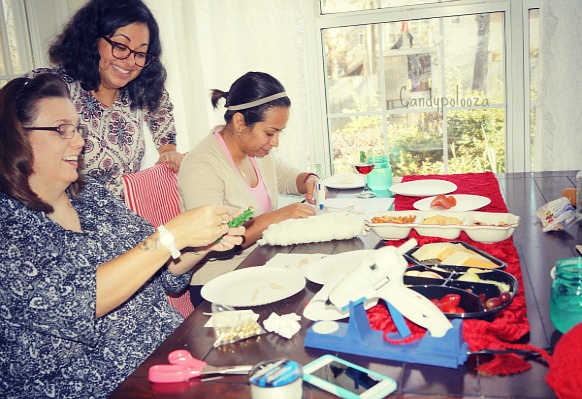 My friend D made a super cute Christmas Tree. The popsicle sticks we used were smaller than the traditional sized sticks. 
Using two sticks she made the base by gluing them together. For the branches she cut four sticks in a pattern from small to full size stick at the bottom. The Christmas Tree ornament takes six popsicle sticks total. Once she glued it all she began to wrap with green yarn. Used red at the bottom for the base and added a jingle bell at the top.
What a great idea right?!
My friend A didn't disappoint either! She decided to go with a Christmas star!
Using ten popsicle sticks she made triangle shapes to start then glued them all together in the shape of a star. Using hot glue is easier for these types of craft so they hold better. And it saves glue setting time too. Just be careful not to burn yourself. Depending on your gun the glue can come out super gooey or liquid-y. So keep an eye out for your fingers!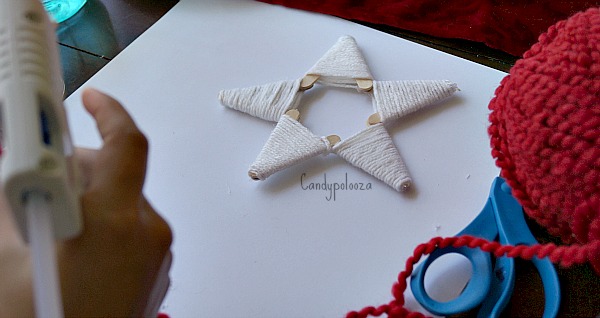 Instead of covering the entire star in white she decided to add some red by making a circle then placing it in the middle. She added the fishing line to hang it and finished off with a jingle bell on every point.
How crafty are my friends right? Easy Christmas ornaments you too can make with your girlfriends! Pick up a Cracker Barrel Cheese tray, some crackers, your crafting supplies and your best girlfriends to have a great time hanging out chit-chatting and getting crafty!
I need to do this more often! We had such a blast. I hope you can get together with your girls or friends before or during the holidays pick up this awesome entertaining snack and all of your holiday needs from Walmart!  Remember some of our Military families don't get the chance to make it home this holiday season so extend a warm invitation if you can. It's been a whole year since we have been home and when we return it'll mark our year anniversary of being here in Georgia. It's been an amazing year!
Question:
What's your favorite cheese in the Cracker Barrel cheese tray? or What craft would you make with our supply list?
Happy Crafting! 
Candy