Disclosure: This is  a sponsored post. I received item for review, however all opinions are my own. Giveaway fulfilled by sponsor.
Once one becomes a parent, all we seem to do is worry. I worry about my children everywhere at home, at school and in the car, especially in the car. You know how much time we can spend in our vehicles so choosing the seats they are in is one of our top priorities when researching car seats. Choosing the best doesn't mean breaking the bank either, read on for more information. I'm very excited to share with you the Cosco Scenera NEXT car seat review & giveaway!
The NEW 

Scenera NEXT

 Convertible Car Seat is now available at Walmart.
My little model was napping while I was taking pictures, but I wanted to show you some very impressive things about this car seat. He's been enjoying his new seat and I have too knowing he's in a quality American made product!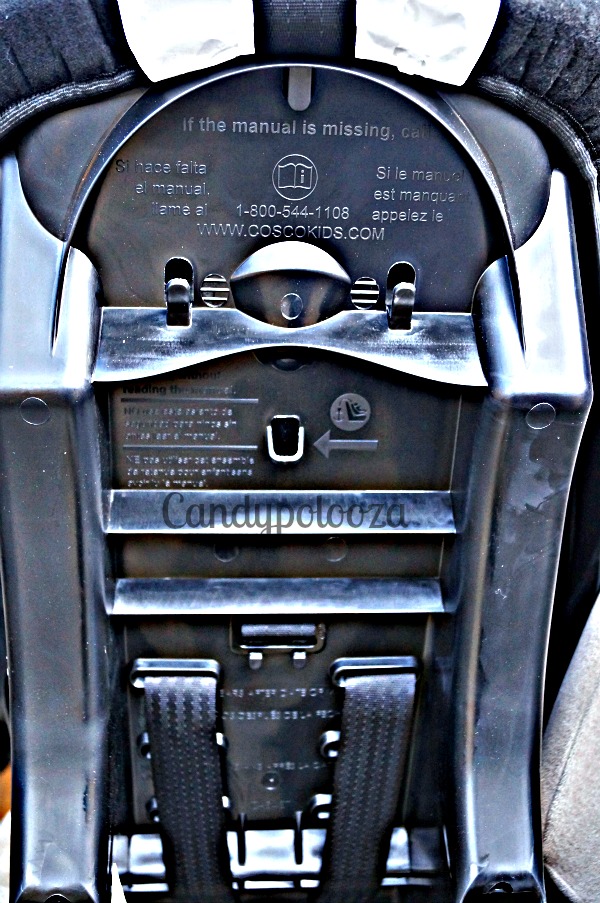 You see that?! It's got all of the necessary information if you don't have the carseat manual. I have never seen that on a car seat before. I would go as far as to say that this car seat is absolutely fool proof. If the person purchasing the car seat doesn't speak English, the information on the back is tri-lingual. That's right!! Spanish on the left and French on the right! Very awesome!! With the phone number and web address directly on the seat.
As if that wasn't enough the seat provides installation information on each side of the seat. This side shows the rear facing instructions. If you are a traveller like we are the Latch Storage information is very important as well. You can use a car seat on an air plane when you purchase a seat for your child. Flying always made me so nervous with the boys. Just the lap belt for a tiny body, this is a better way to go. And the Scenera accommodates travel in car or plane.
Hello Latch system!
Remember how I said it's important to be safe and not break the bank? The Scenera NEXT retails for $46 (YES $46!!) at Walmart and is one of the only car seats on the market to fit three car seats across.  The seat is forward and rear facing from 5-40 pounds, has side impact protection and machine washable fabric. And it's already receiving praise from car seat advocates nationwide for its safety and affordability!
FUN FACT
"Did you know that Cosco Car Seats are made in America? Cosco's first priority is family and the company is proud of what its workers do every day to help keep children safe. To coincide with the roll out of the first Scenera NEXT's, Cosco is launching a personalized letter writing campaign. A number of the first Scenera NEXT's will feature handwritten notes from a child of one of Cosco's Columbus, Indiana, employees." I love this!! The Scenera is Made in America and a personal note is included. Ooh and don't let me forget to mention it's got a cup holder too!! Yes, a nifty little cup holder you can install on either side depending on where you place the seat.
Now that you have learned more about this awesome car seat, how about a chance to win a Cosco Scenera and a $25 Walmart gift card?!
I thought you'd be excited!
Enter below for a chance to win!
Good luck!! 
Are your kids still in a car seat?
Candy