I think Disney has changed my mind. The animated film from 1992 Aladdin has always been a favorite of mine. I might have to remove it from my list and add Disney Aladdin live-action film to it now. I cannot say enough about the newly released film and cannot wait for you to experience it as well because guess what?! Disney Aladdin live-action and remastered animated film are now available on DVD Blu Ray.
THE MAKING OF DISNEY ALADDIN
When going from animated to live-action the stakes are already high enough. Director Guy Ritchie did an amazing job with the live-action film. Here's some interesting trivia about the filming of Aladdin. It was filmed in the Kingdom of Jordan and in England. You can see some fantastic bloopers and background information on the making of Aladdin in the Blu-Ray now available. Make sure to pick it up!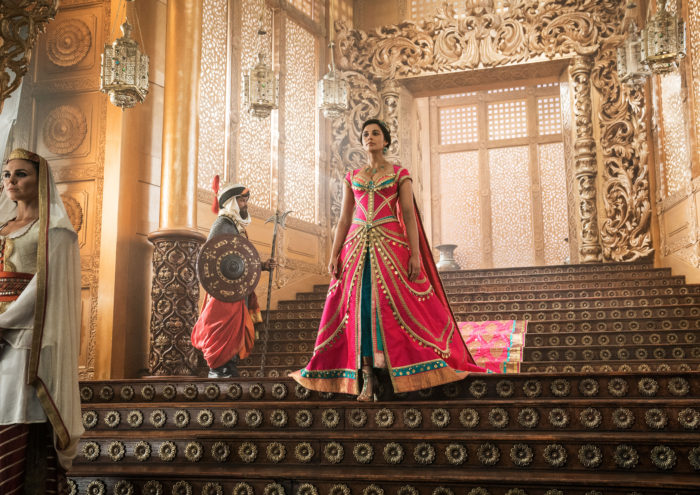 WHAT I LIKED
The music was a big hit for myself and still is with Ezra. He loves singing and I can hear him singing along with the film when he watches it. So very cute! Original songs by Howard Ashman, Tim Rice and Alan Menken, plus some updates of new lyrics for A Whole New World by Benj Pasek and Justin Paul were brilliant for the film.
FINAL THOUGHTS
Aladdin is a beautiful film. If you missed the animated film, grab it and the newly released live-action film as well. You will fall in love with the music, the characters, and the visuals.
Craft Time:
Shining Shimmering Bookmark
Lately, I have had the urge to bedazzle something. After watching Aladdin I knew fun and easy crafty would be making a bookmark. Who says bookmarks are only for kids? This one also has a written reminder perfect for adults.
Here's what you need:
Large Popsicle Stick
Sequins and Stones
Modpodge
Paintbrush
Pen or marker to add your words of encouragement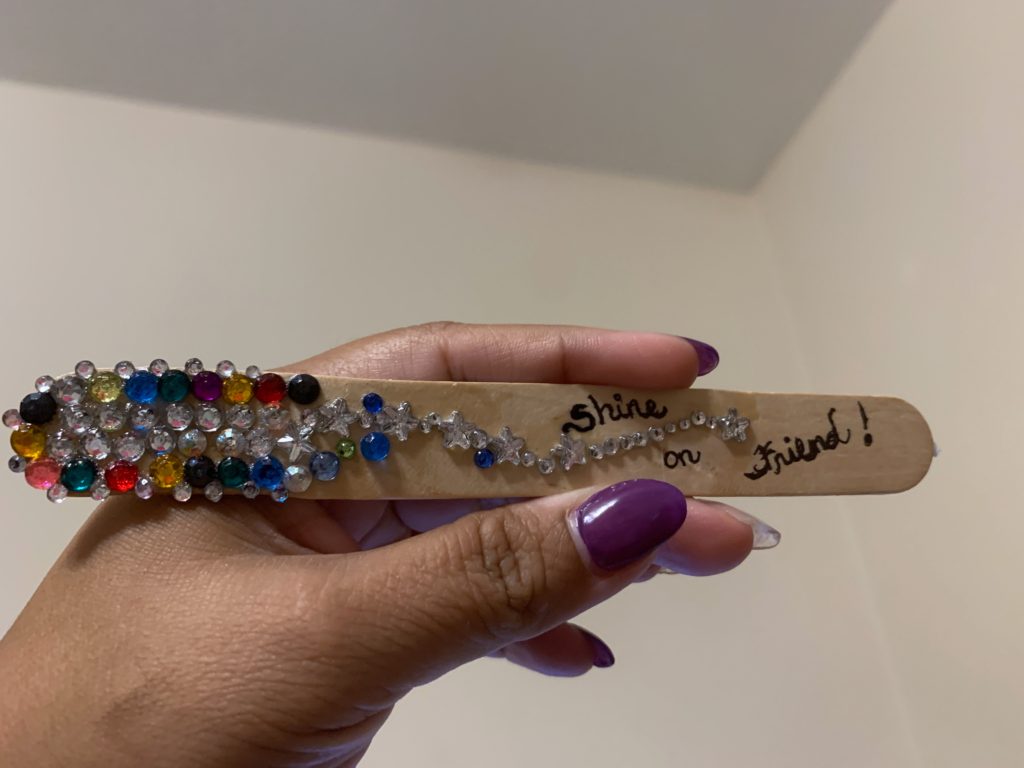 I placed on one side of the stick to make my own design. Sometimes you just have to let your creativity guide you.
If you make your own bookmark, please share it on social and make sure to tag me!
Cheers,
Candy