Disclosure: I received free products in order to host a #DisneyKids Preschool Playdate. The opinions expressed here are my own.
The magic of Disney is amazing. Any chance we get the boys, and I look thru our pictures and videos from our visits. I was very excited when we received the news that we'd get to host our friends for a Disney preschool playdate! Sharing the magic of Disney with our friends was very exciting! and Now I'm happy to hsare our Disney Kids Preschool playdate with you and a super easy craft we made!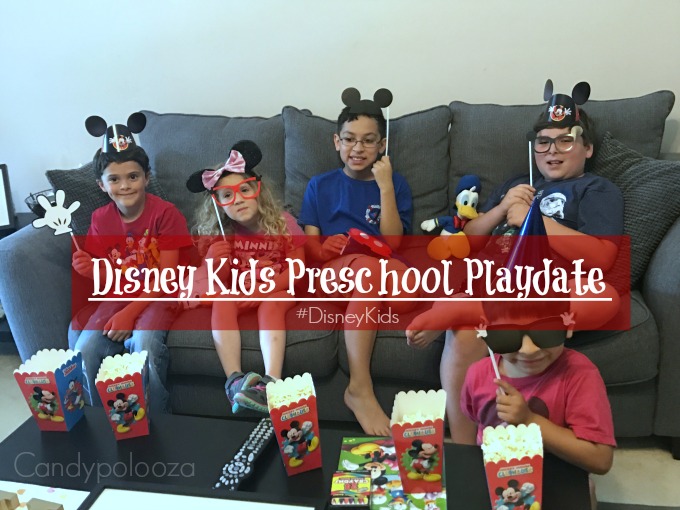 The prep was actually pretty easy! I know what you are thinking.. "umm right!" The past couple weeks have been very busy and planning the party had to be easy for this busy mama. But with the help of friends we made it happen AND… we made a fun craft too!! What what! Let's get on with the party!
We received some great tools to make this Mickey Mouse Clubhouse party a super hit! Erza helped me unbox and he was very excited to receive an American Tourister Star Wars suitcase as well! You might have seen my cute boy on Twitter..
Thank You .@AmTourister! Our #DisneyKid ❤️'s his new suitcase! #DisneyKids familytravel #travel #militaryfamily #PackMoreFun #starwars #ad pic.twitter.com/s4MZzrQb9e

— Candy Po (@Candypo) April 29, 2017
He's the cutest! So check out our party loot! I covered the food and filled the goody bags with fun snacks etc.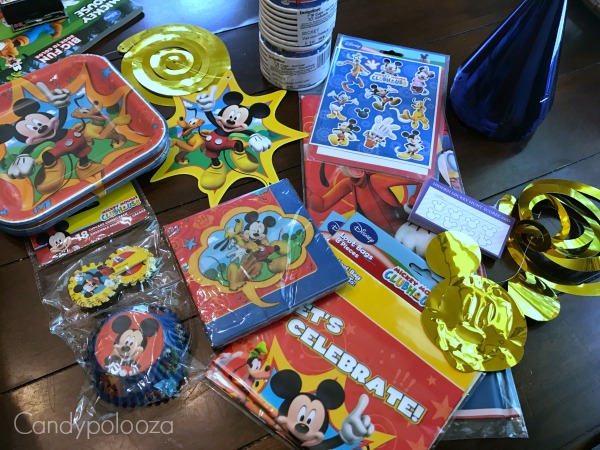 I was very excited with the cake because I iced it myself! I never claimed to be a professional cake lady but this was so much fun! The kids loved it too! When planning a quick party it's important to "go big or go home". Ok not really, but a big box store was huge help in grabbing food to feed everyone. We made it thru the store pretty quickly and set up was even faster before the party. We had hot "diggity" dogs and pizza with chips and fruit. The kids were pretty stoked!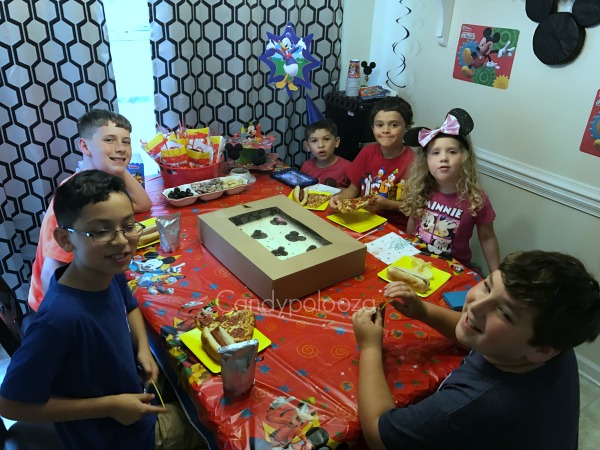 I was so thankful for the bigs that joined the littles. We missed my friend K's little that was going to be joining us also. The littles enjoyed the coloring book and crayons in our package and the hidden mickey game was so much fun to see the littles running around the house looking for Mickey!  The bigs gave us a great laugh as they went thru the game of Disney Charades that was a part of our package. Boys acting like Disney Princesses.. it was comical but they were such great sports.
I can honestly say the kids had an awesome time. I loved the experience so much. If you'd like to see more #DisneyKids preschool playdates and get some ideas for your party/playdate make sure to search the hashtag!
Now for the super cute craft! and did I mention how easy it was to make?! This craft loving mama really enjoyed making it!

Let me know if you have any questions on the craft. It's super easy to make. We received a great many things that I'll be sharing on social today to thank our sponsors that made this fun event possible.
Question:
What's your best quick party planning tip?
Cheers!
Candy