Oh my goodness if there's one animated film I cannot wait to see it's Moana! I'm excited to share some new updates shared about the film! I actually just saw The Rock dancing on GMA. Ooh buddy Moana is going to be such an amazing film. I get all giddy watching the trailer!
Yes! I'm so excited! I'm very excited to share our first look at Disney Animation Studios Moana! Disney's first Polynesian heroine looks AMAZING! And her co-stars are outta control.. if you "hear what the rock is saying.." LOL Oh my Dwayne Johnson! Yes.. because we've (ok maybe just me) seen him as a heavenly creature on earth! LOL Johnson is the voice of a demigod. Can you tell I'm excited?! I'm ready for an adventure for a beautiful girl of color. Read on to learn more about Disney's Moana.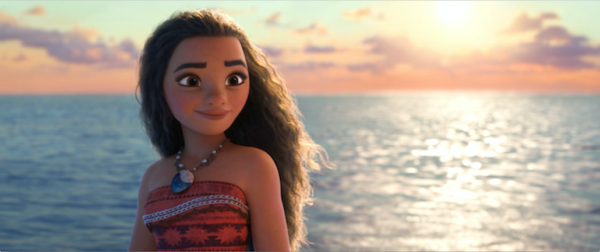 Three thousand years ago, the greatest sailors in the world voyaged across the vast Pacific, discovering the many islands of Oceania. But then, for a millennium, their voyages stopped – and no one knows why.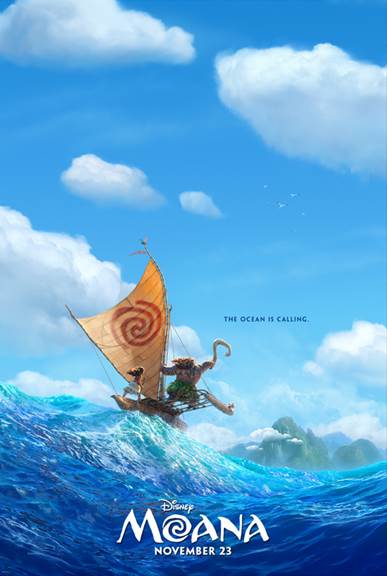 From Walt Disney Animation Studios comes "Moana," a sweeping, CG-animated feature film about an adventurous teenager who sails out on a daring mission to save her people. During her journey, Moana (voice of Auli'i Cravalho) meets the once-mighty demigod Maui (voice of Dwayne Johnson), who guides her in her quest to become a master wayfinder. Together, they sail across the open ocean on an action-packed voyage, encountering enormous monsters and impossible odds, and along the way, Moana fulfills the ancient quest of her ancestors and discovers the one thing she's always sought: her own identity. Directed by the renowned filmmaking team of Ron Clements and John Musker.
Filmmakers auditioned hundreds of talented young women throughout the Pacific Islands before finding the gifted Native Hawaiian Auli'i Cravalho, who did not initially pursue the coveted role. The film's Hawai'i- based casting director recalled her singing performance from a video submission for a fundraiser/talent showcase and asked Auli'i to come in and try out. Three auditions later, including her first trip to Burbank, Calif., she earned the title role, thanks to raw talent.
What a beautiful young lady! I'm excited to hear her voice as Moana!
Like MOANA on Facebook, and Follow on Twitter, Instagram & Tumblr
Visit the official MOANA website here
MOANA arrives in theatres everywhere on November 23rd!
I cannot wait!! 
Cheers!
Candy