Disclosure: Thanks to Visit Tallahassee for hosting Candypolooza for a fun filled media trip. All opinions stated are our very own.
I'm sure I've said it once, but I must say it again, Tallahassee is truly a hidden gem! You'll find so much to see and do. One thing I will say that there are plenty of ways to beat the heat in Florida and that's checking out the amazing museums! One of the museums were were very impressed with was this one! There were so many things to see at the Museum of Florida History! It was fantastic!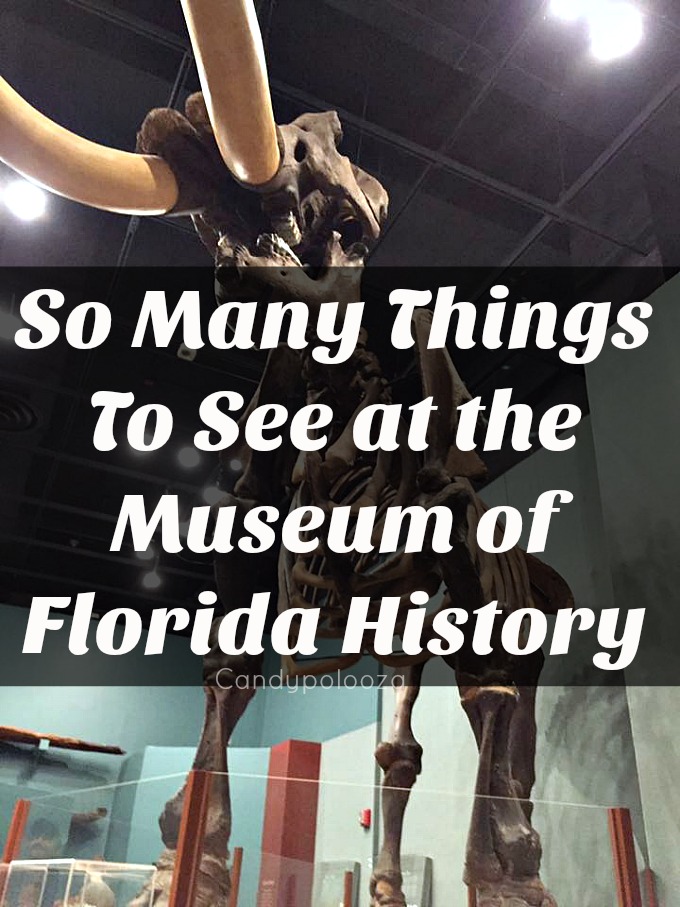 The museum is broken into different time periods that you walk thru and the hands on experience was truly one of a kind. It reminded me a lot of a museum we visited in Abilene, Texas but on steroids LOL. A visit to the Museum of Florida History should be on your itinerary when visiting Tallahassee, Florida.
Not only are the permanent exhibits extraordinary, they also have an area where they host traveling exhibits. When we visited in June there was an awesome exhibit of racing vehicles! Seeing the cars worked us to to visit the Tallahassee Automobile Museum! I'll write up a post on it in the coming weeks. You can watch a Facebook live I did during our visit on my Facebook page. But back to the gem that is the Museum of Florida History. We could have truly spent all day there. Taking the time to look at each exhibit and never mind the all of the areas the kids could enjoy. If you have small children, I felt completely comfortable allowing Ezra to get a little bit ahead of me and I'm normally a helicopter mom with him.
The boys absolutely LOVED this museum. I've got so many pictures to share from our visit! This museum is a Must See in Tallahassee, ya'll!
Make sure to follow Museum of Florida History on all of their social channels to stay on top of what exhibits are available during your visit!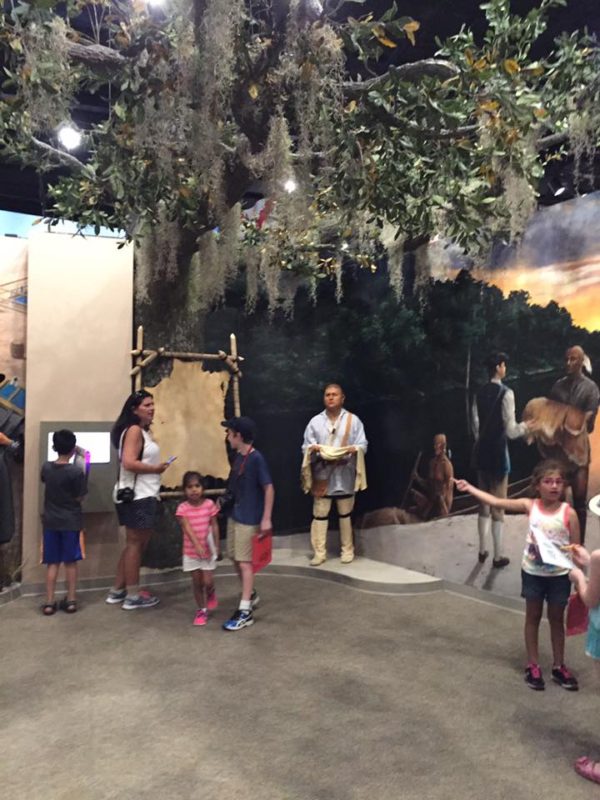 This is just a sneak guys, honestly it's an amazing museum. You will be transported into each of the time periods and you'll come out knowing so much more about Florida history.
Prepare for your visit with the following information from their site: 
Museum Hours:
Monday-Friday: 9:00am – 4:30pm
Saturday: 10:00am – 4:30pm
Sunday and holidays: Noon – 4:30pm
*Admission to the Museum is free, but donations are accepted.
Location
Museum of Florida History
R.A. Gray Building
500 South Bronough Street
Tallahassee, FL 32399-0250
(850) 245-6400
Parking
Lot E: Parking garage adjacent to the Museum.
Metered Spaces: Martin Luther King Blvd.
BUS Parking: Bus parking available at the rear of the building.
Additional Parking: Kleman Plaza (Bronough / Duval St.) and the Civic Center (Pensacola St.)
Question:
What's your favorite thing about visiting a museum? 
Cheers, 
Candy