If there's one thing I LOVE it's a good sale on electronics! I can't not share this amazing deal with you that ends on July 28th! Exactly! You read that right, don't miss the sale on the HP Envy x360 laptops at Best Buy friends! Keep reading to learn the specs and more information on the deal.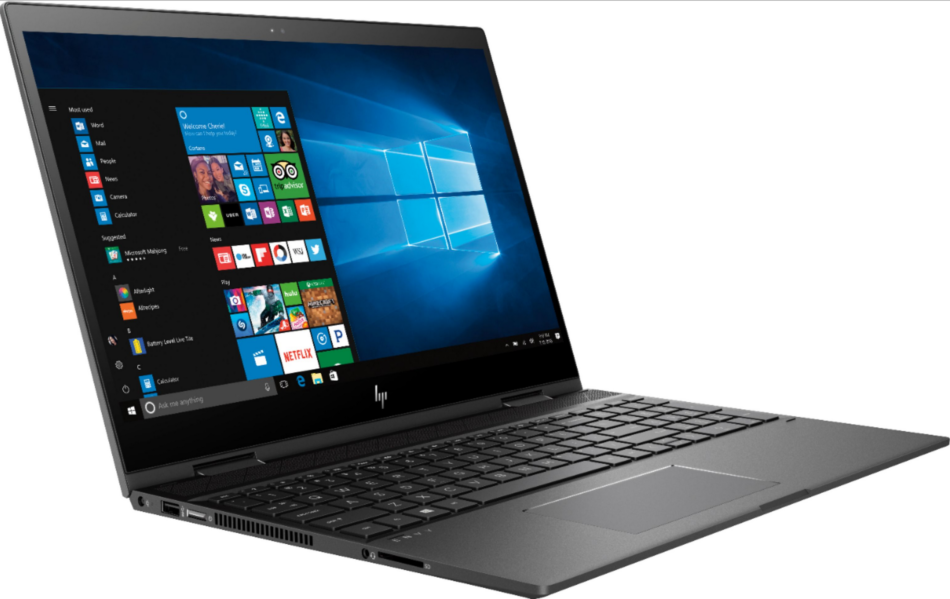 It's Time, It's TECH TIME
If you have children going into middle or high school and of course college, it's time to give them their own work space. Teach them responsibility and maybe they will even want to learn more about the actual computer too! Or maybe it's just time to upgrade your current machine. Let's take advantage of this amazing deal at Best Buy.
About the HP Envy x360
HP Envy x360 laptops are 2-in-1 devices that can transfer from a laptop to a tablet in seconds. These touch-screen laptops come with Windows Ink capabilities and a Windows operating system so you can write on the screen with your stylus. AMD processors make them fast and thin so you can take them with you anywhere you go! And it comes in two sizes! I prefer the HP Envy 13in for travel and the HP Envy 15in for home. But honestly, it's light weight so you won't even notice the difference when it comes to weight.
Here's What You Really Want to Know
Product Specs:
Windows 10 operating system
Windows 10 brings back the Start Menu from Windows 7 and introduces new features, like the Edge Web browser that lets you markup Web pages on your screen. Learn more ›
Built for Windows Ink
Quickly jot down notes and ideas with ease.
Full HD touch screen
The 1920 x 1080 resolution boasts impressive color and clarity. Natural finger-touch navigation makes the most of Windows 10. IPS technology for wide viewing angles. Energy-efficient WLED backlight.
8GB system memory for advanced multitasking
Substantial high-bandwidth RAM to smoothly run your games and photo- and video-editing applications, as well as multiple programs and browser tabs all at once.
360° flip-and-fold design
Offers versatile functionality with laptop, audience, tabletop, presentation and tablet modes.
Who's ready to make the purchase?! Don't delay!
The offer ends on July 28, 2018!
Question:
Let me know in the comments if you are making the purchase and for who!
Cheers!
Candy