If you know me personally, you know I love to laugh. I love a good comedy and if Melissa McCarthy is on the screen I know I'm in for a good laugh. "Life of The Party" is everything and you will be laughing past the heartache Deanna, Melissa McCarthy's character goes to. If you missed it in theaters, you can enjoy "Life of The Party" NOW on Digital and watch it anywhere! Grab it on Blu-ray August 7th!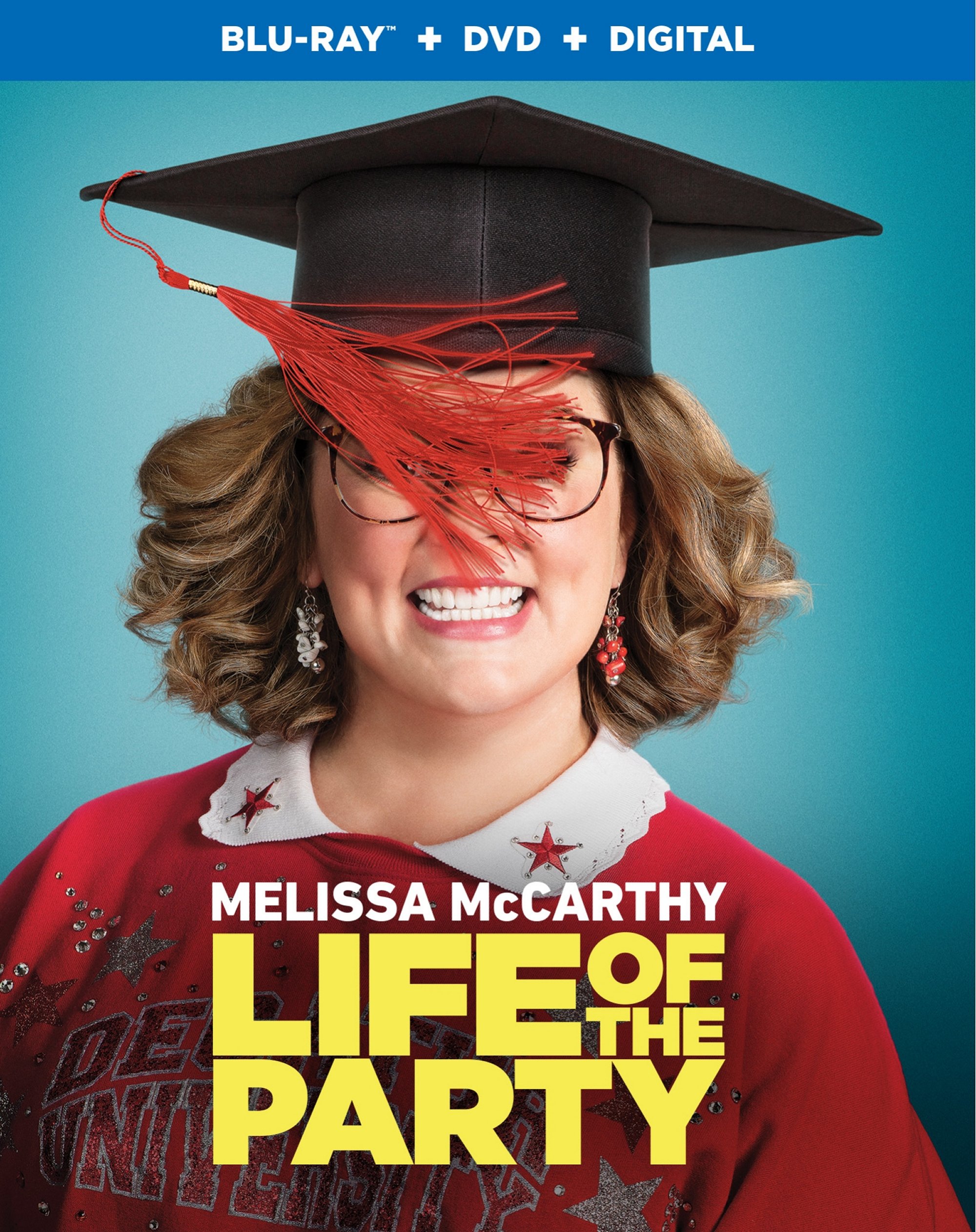 I saw myself in the movie a little bit. Not the divorce part, but the going back to college. Going to back to school and being the oldest in the room. Or thinking, "man I'd like to hang out with my teacher after class!" Who says that right?! And I'm living at home, not in the dorms and I'm going to a Georgia school too! But now that we are in Louisiana, it's all online for this student. But enough about me! This is a fantastic movie and I hope you'll watch it, if you haven't already!
Movie Synopsis
When her husband suddenly dumps her, longtime dedicated housewife Deanna (McCarthy) turns regret into reset by going back to college…landing in the same class and school as her daughter, who's not entirely sold on the idea. Plunging headlong into the campus experience, the increasingly outspoken Deanna—now Dee Rock—embraces freedom, fun and frat boys on her own terms, finding her true self in a senior year no one ever expected.
QUESTION:
Have you seen Life of The Party? 
Check out the official trailer for Life of the Party 
Own it Early on Digital on July 24 and Blu-ray on August 7
Movie Facts:
Melissa McCarthy and her husband Ben Falcone co-wrote the screenplay and produced through their production company, On the Day Production.
Chris Henchy is also producing the film, with David Siegel serving as executive producer.
"Life of the Party" will be available on Blu-ray Combo Pack for $35.99 and DVD for $28.98.
The Blu-ray Combo Pack features a Blu-ray disc with the film and special features in high definition, a DVD with the film in standard definition and a Digital version of the movie.
BLU-RAY AND DVD ELEMENTS
"Life of the Party" Blu-ray Combo Pack contain the following special features:
'80s Party
Mom Sandwich
Line-O-Rama
Bill Hate-O-Rama
Gag Reel
Deleted Scenes
"Life of the Party" Standard Definition DVD contain the following special features: