This is part of a compensated campaign with Latina Mom Bloggers and Discovery Familia.  However, all opinions expressed are my own.
I have several loves in my life along with my family; I love reality television and I love fashion! When you combine the two, this girl is in heaven! So have you caught the latest show on Discovery Familia? Desafio Fashionista is such a great new show! If you haven't ever heard of this show I highly recommend it for the fashionably minded! I'm super excited to share the Fashion Fun on #DiscoveryFamilia & Sephora giveaway I've got for you today! Keep reading for the giveaway at the bottom of the post.
But first let's talk Desafio Fashionista! Desafio Fashionista is a new fun show on DiscoveryFamilia!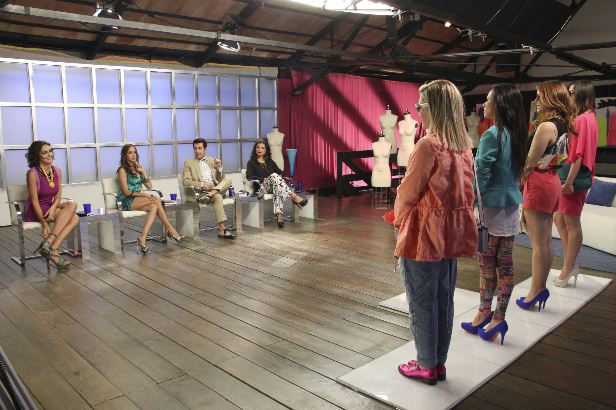 This is seriously such a fun show and my new guilty pleasure! The gist of the show is that they bring together four Fashionistas (all with their very own style and flair) and give them dress-up challenges. Different occasions or situations and they have to dress for the event. They have a large store of clothes, accessories and shoes available to them. No prices, No tags just beautiful clothing and they have limited time to find pieces, put together an outfit for the judges. It's such a great idea!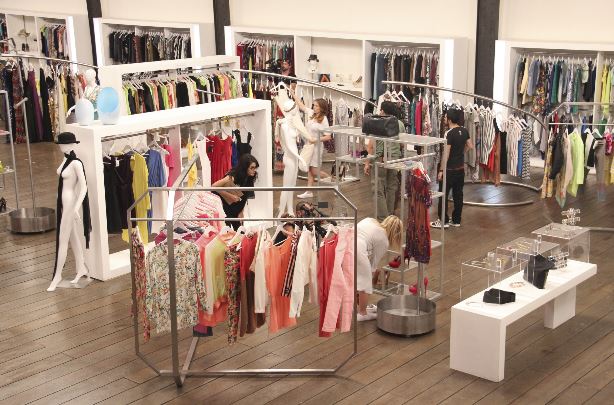 This is only a small picture of the shop they have to look through! How awesome right?! And yes, all the clothes are different sizes, so that is another obstacle they have to get thru. Not everything fits as it should and can sometimes lead to the contestants looking frumpy.. Not a good thing when you are a Fashionista! These ladies are truly up for the challenge and always bring their "A" game to the judging panel.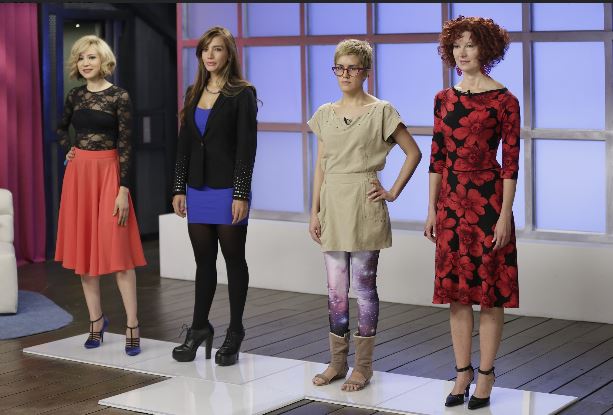 After each dress challenge one competitor is sent packing and the rest continue on til there is one contestant left and the winner  literally wins the loot! They get to take home all of the outfits they came to panel in. What a serious score! I'd be stoked!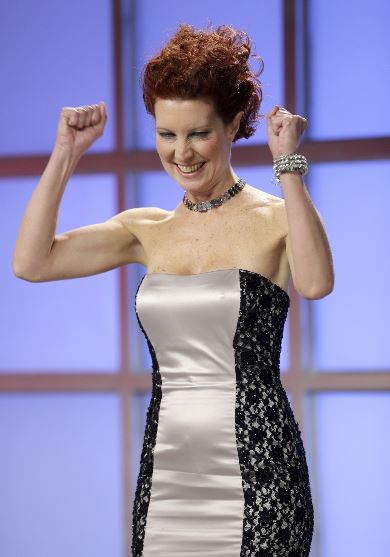 This show is seriously so much fun and it definitely gives you ideas on how to pump up your own closet!
I also got to participate in a fun Fashionista challenge as part of this campaign. Here's my pictures of how I would go from working in an office straight to a fun night with the girls! I'm no model by any means but I love fashion and accessories! And the color red! LOL
Here's the Day look: Keep it simple with a semi dressy top and black slacks. I chose to go for comfort with my red flats, minimal jewelry and wore my purse with the long strap as a cross your body bag.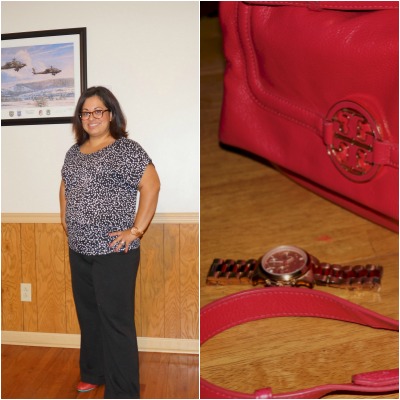 Here's the Evening Look: Adding a daring color to my lips, heeled shoes, turned my cross your body bag into a clutch,  and some chunky jewelry I'm ready to hang with my girl friends!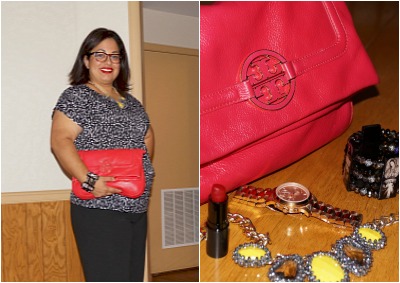 And guess what Desafio Fashionista is also hosting a giveaway! Click HERE to enter to win on the Desafio Fashionista website as well!! Then come back and enter the rafflecopter below for my own sponsored giveaway!
Buena Suerte!! 
Candy