Disclosure: This is a sponsored post in partnership with Sony TV and Niche Parent Network.
Get Ready for Thursday Night Television
#WTTF #ad
You all know how much I love television! I probably try to squeeze in too much, but when I find a television show that can make me laugh out loud- I am a fan til the end. And you just can't beat a show having an all-star cast of some of my favorite celebrities. That sure doesn't hurt either!
Have you seen Welcome to the Family on NBC?  I got a chance to catch up and am ready for this week's episode that airs tomorrow. It will feature a guest appearance by fellow Mexican-American and Texan, Eva Longoria! Since the finale of Desperate Housewives, this will be Longoria's return to prime time with a guest appearance on NBC's Welcome to the Family.  This guest appearance will also be reuniting the former Desperate Housewife with her former on-screen husband, love interest and Austin, Texas native Ricardo Chavira.  How awesome right?! I truly loved their on-screen chemistry on DH and know that this episode will be one not to miss!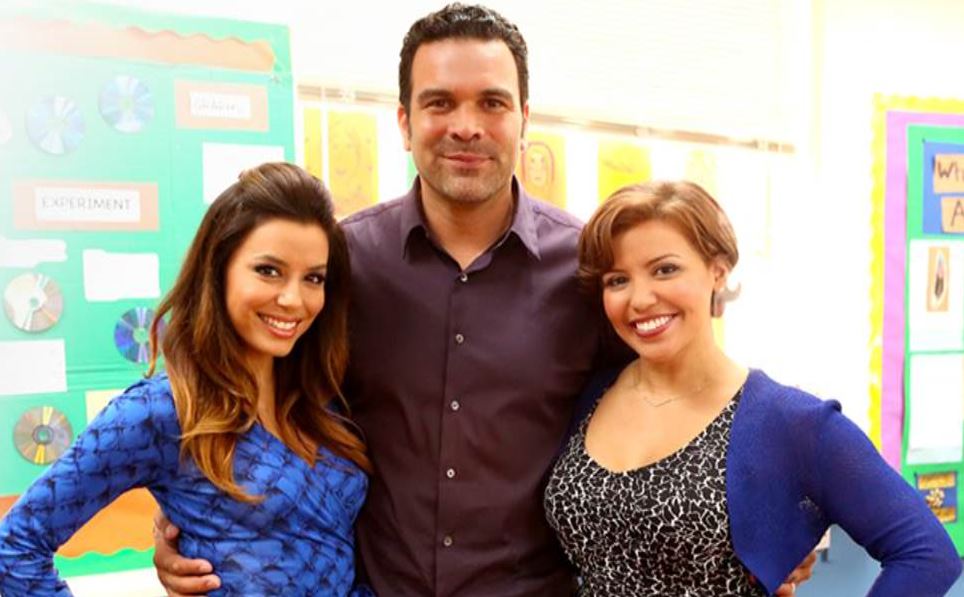 Richardo Chavira with his former and current on-screen partner Eva Longoria and Justina Machado
Want to catch up on the show before the new episode airs tomorrow? Check out Welcome to the Family on NBC online and if you are on Twitter make sure to use the #WTTF hash tag during the show and keep the conversation going. I love how social media can bring a person closer to their favorite shows. Even if I watch a show after it's aired I will tweet out and most of the time, someone else is watching too! It's truly amazing! I will definitely be watching and tweeting along.
I can't wait to watch this episode and the rest of the season. This is one of the shows that leaves you wondering how everything will work out and it's interesting to see how each family will deal with the coming of two babies. See, now I've got you wondering- "What about two babies??.." Make sure you tune in to watch Welcome to the Family, Thursdays on NBC, 8:30/7:30c.