Disclosure: As a part of the Vocalpoint InStyler program I receive products to review. All opinions are 100% my own. #gotitfree
I love getting dressed up and putting on make-up, it might not happen every day sometimes but I enjoy it. I had such a great time trying out the products I was provided and getting pretty with Instyler.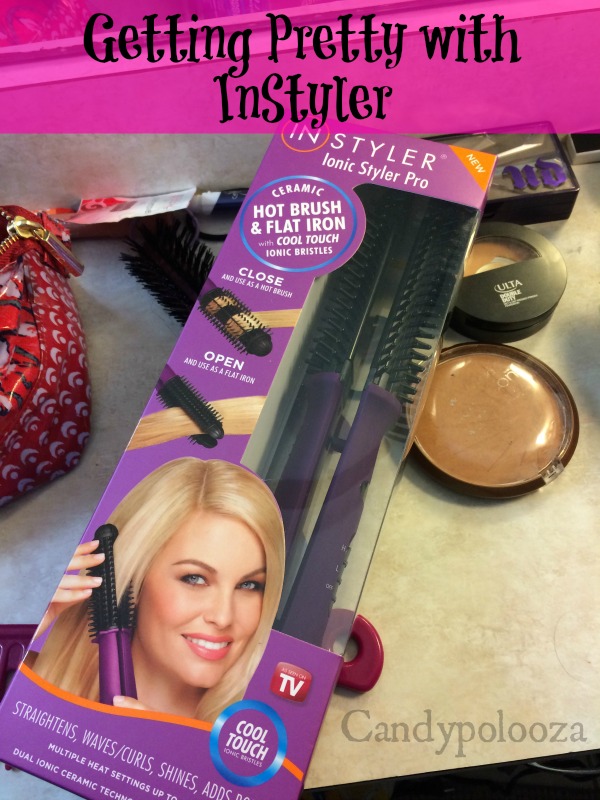 I tried the InStyler Ionic Pro. My hair is wild, curly and frizzy. I was very impressed the the power of the Ionic Pro. I am used to always going with the hottest setting and pretty much almost burning my hair to achieve the look I want. Using the Ionic Pro, I was able to set to the on the medium setting and straighten.
My hair is super thick and can be very coarse. I don't normally put any product in my hair so that it doesn't get oily too quickly. Confession time: After I straighten my hair, I can go a few days without washing it. Yes, it's true. I go no-wash for a couple days depending on what I do. If I sweat, I wash. If not, momma wakes up with great hair. I will run the Ionic Pro thru a few times and run out the door. Easy peasy! I love wearing my hair straight and not having to spend much time on it.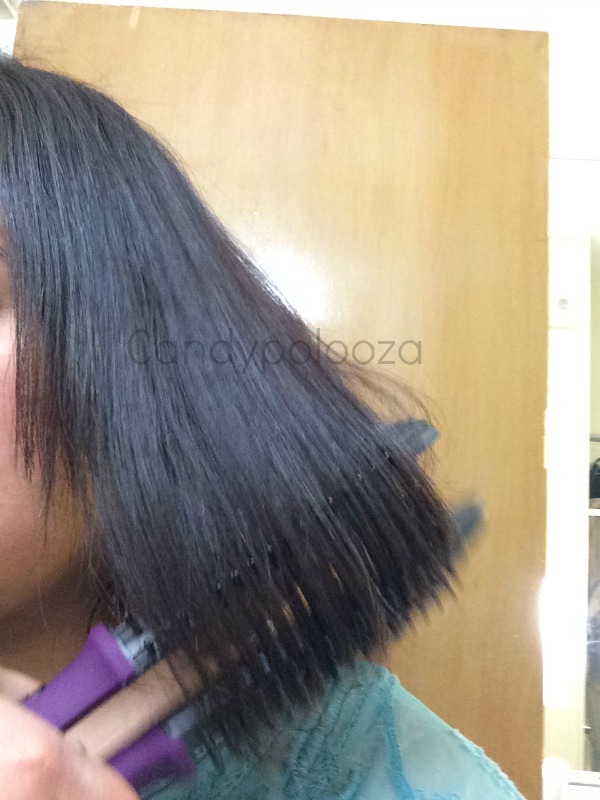 One of the great things about using the Ionic Pro is that with the combs you can use it as a curling iron. Sometimes I like to wear my hair stick straight, but using the Ionic Pro I was able to add some extra curl and bounce to it. Just how I like it. Here's a fun before and after using the InStyer Ionic Pro hair tool!  Definitely tamed the frizzies! And do you see the added shine? I love the shine!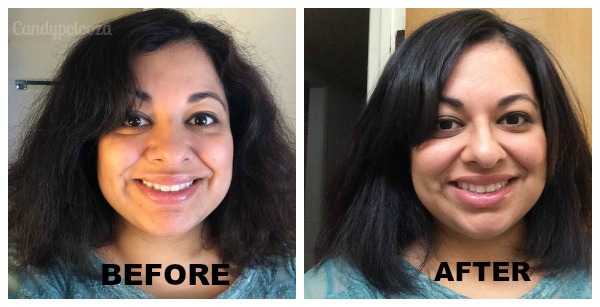 I received two other InStyler Products:
Here's some info on the MAX 2-Way Rotating Iron
Straight sleek styles, soft curls and those beachy waves everyone wants

2-way heated rotating barrel smoothens and polishes as it styles

Black tourmaline ceramic plate smoothens without crushing, flattening or damaging hair

Four heat settings up to 425 degrees Fahrenheit

30 second rapid heat-up and auto safety shut-off.
Tulip Auto Curler
Here's some cool facts about the Tulip Auto Curler
Open ceramic barrel designed with anti-tangle technology
Safety guard for burn-free styling
3 Heating settings range from 350 to 430 degrees
2-way rotation with 3 rotation settings to curl left, curl right or altenate
Want to get your hands on these products? Check out the Limited Time Offer below.
*LIMITED TIME OFFER
GO TO RSVPInStyler.com enter the code SAVE30 for the 30% discount on the line of InStyler tools. The code is good for the purchase of 2 tools through 1/31/15. 
Happy Hair to you!
Candy