There is always a loveable companion or side kick when it comes to our favorite Disney movies right? Disney Pixar Coco is no different. Are you excited to learn about them?! You are going to love them! Thanks to Disney I was invited to San Francisco to Pixar Animation Studios to attend the long lead press day for Disney Pixar Coco, all of the opinions expressed in this post are my own. It was an incredible experience friends. I'm still in awe from it all. So back to the pets! Today we are getting to know the pets of Disney Pixar Coco.

Dante
We'll start with our friend Dante! Dante is Miguel's dog and best friend, his partner in crime and is the only thing from the Land of the Living that can see him in the Land of the Dead. Dante becomes Miguel's traveling buddy when they go to the Land of the Dead. Why is Dante special you ask? He's just a dog. Well Dante is a special breed of dog from Mexico called Xoloitzcuintle. Here's a little history about Dante's breed. The Xolo ("show-low" for short) is one of the world's oldest and rarest breeds, dating back over 3,000 years. Artifacts and clay pottery of this ancient breed have been found in the tombs of Colima, Mayan and Aztec Indians. They were highly prized for their loyalty, intelligence, curative and mystical powers. The Xolo of today remains virtually unchanged. Ancestors of the Aztec Indians brought hairless dogs called "Biche" (meaning naked) with them when they arrived in Mexico from Asia. Thanks Google!
Did you notice Dante's histoy includes some mysticism? Another reason it was perfect to include this breed of dog to Coco. I'm excited to see the rest of the film to see the role that Dante will play in Miguel's journey to meet his great-grandfather.
The Alebrijes
Before I introduce you to the magic of alebrijes I have to tell you about Pedro Linares. During the press day we learned how Linares came up with these magical creatures while he was sick. They came to him during illness, kind of like the name of my site, came to me in a dream! Ok maybe not, while the alebrijes are a part of the film, they don't have anything to do with Day of the Dead normally. So don't get it twisted friends. I have to say though the beautiful colors of the alebrijes go very well with the beautiful colors in the film.
This is Pepita:
Pepita is the furry creature/ spiritual guide of Miguel's great-great grandmother Mamá Imelda in the Land of the Dead.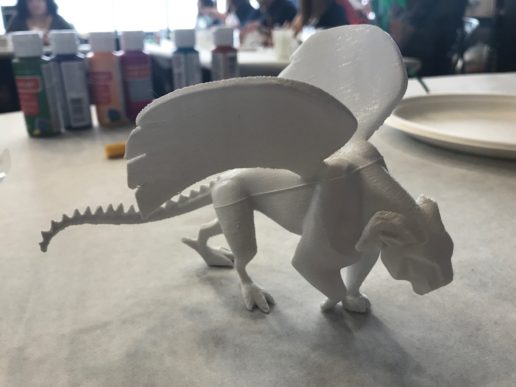 This is what we started with and I'll be sharing an updated image of Pepita on Instagram later today. Make sure to check her out! She was printed from a 3D printer, she's plastic and pretty sturdy. Unfortunately my packing skills were not on, so she lost a wing on the way home.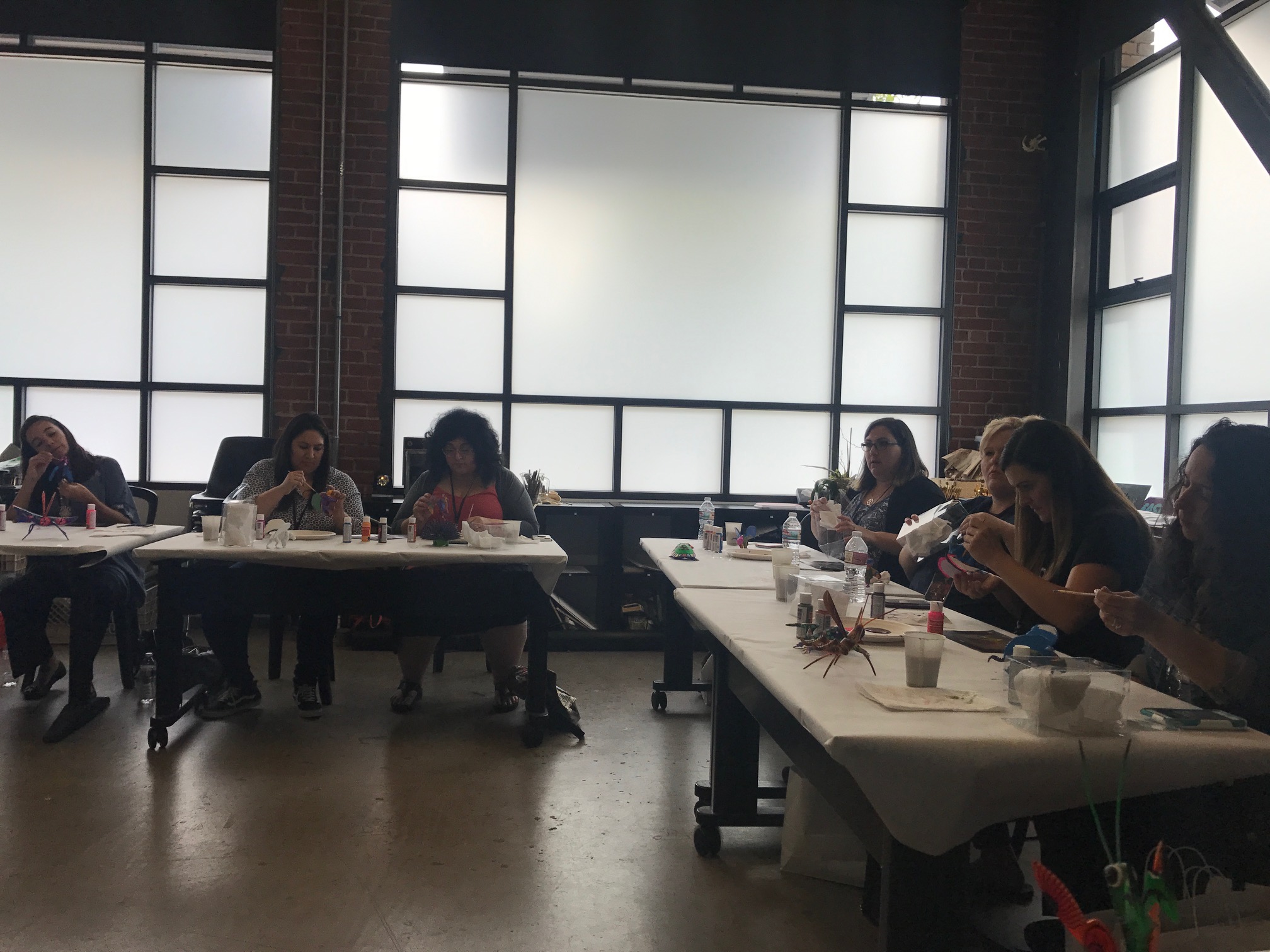 We had fun during the workshop! Everyone enjoyed this time to be creative with each other while we spoke with Alonso Martinez. He has a fantastic personal collection of albrijes that he actually brought to work to help inspire the rest of the crew working on the film.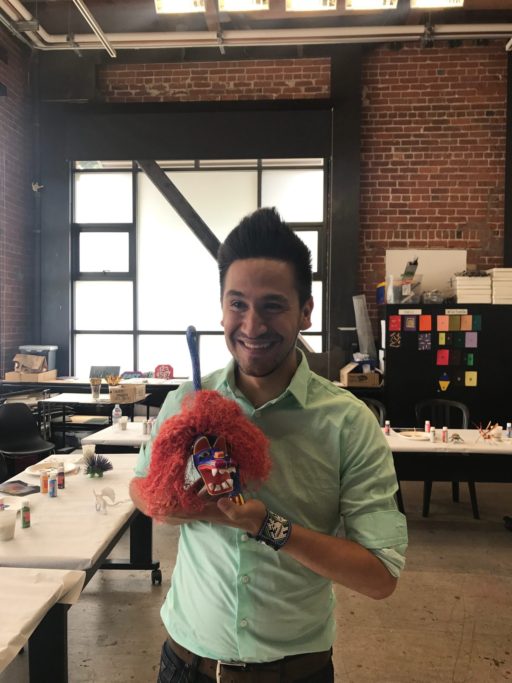 This was such a cool trip. I've got one more post and if you are into music, you'll want to make sure to check it out.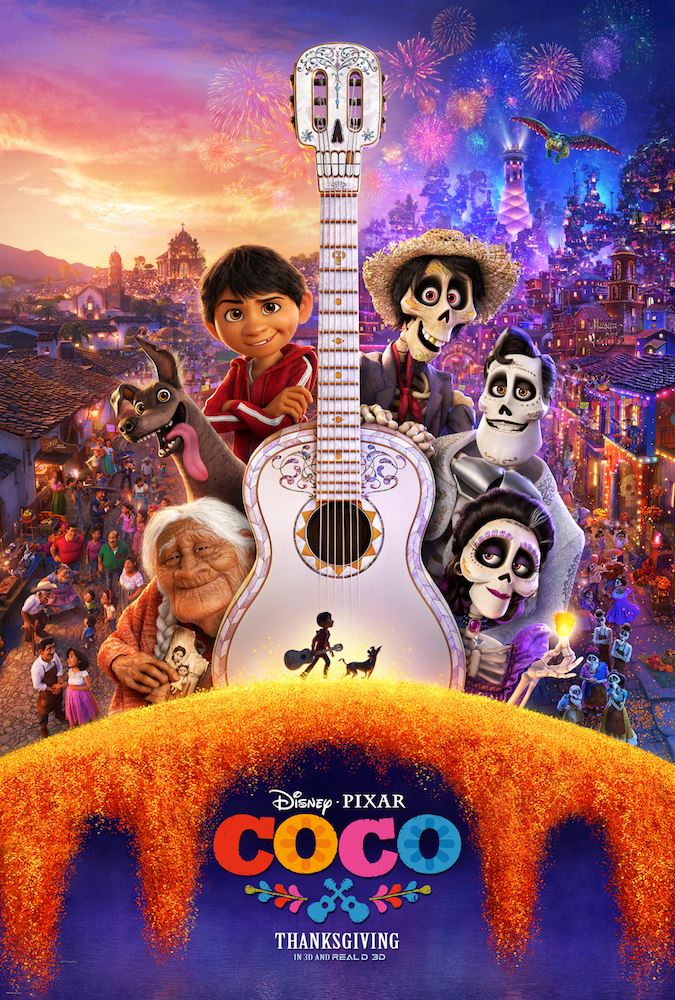 There's always really cute things being shared on social. Make sure to follow on social!
Follow COCO Everywhere: Facebook, Twitter & Instagram and visit the official COCO website HERE! 
SaveSave
SaveSave
SaveSaveSaveSave