The weather is finally turning here in Georgia. I have to say I'm excited about the seeing the colors change here in Georgia and hoping the winter isn't too bad. As I was searching for a fun picture to share of fall leaves I remembered the fun pictures I took of the boys when we visited the hubs in Arizona last November. I can't believe it's been almost a year that he was gone for training. I loved getting to visit Arizona and experience my first road trip with the boys. That was a feat in itself!  Anyways sharing some fall shots from our visit. I thought I got lucky with a few good shots! Pictures were taken on Fort Huchuca in Sierra Vista, AZ. If you get a chance to visit Huchuca make sure to go visit the overlook and do some hiking. Just be careful because there is tons of wildlife there. We didn't see any, but there's signs!
Go grab a Pumpkin Spice Latte or a delicious warm tea! Please feel free to pin these images too!
There's something calming about this picture. I loved this little brook!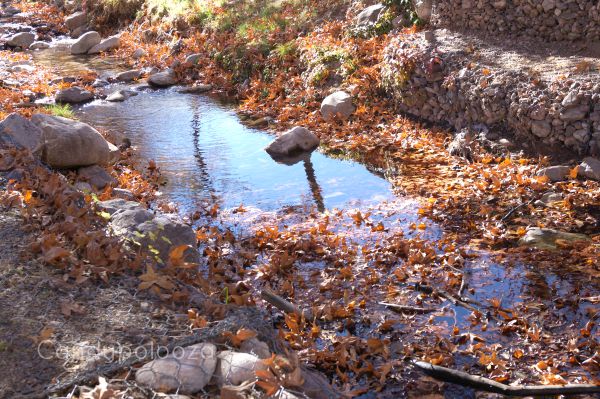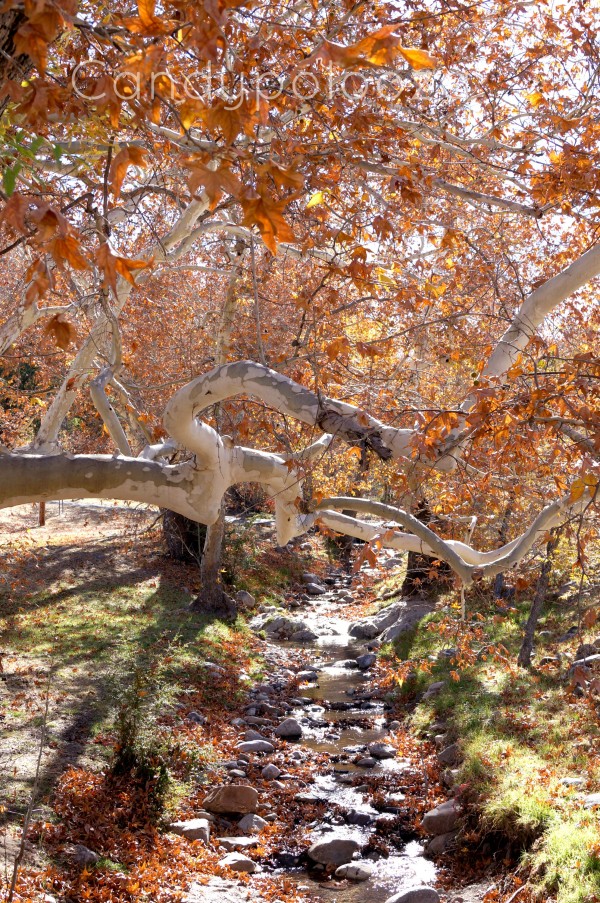 And how can I not post a picture of that sweet birthday boy. He was three years old here. I know it's only a year difference but I can see the difference! He wasn't into haircuts much..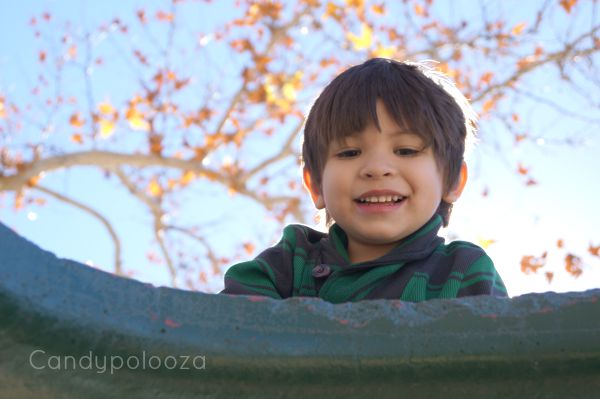 I hope you get to enjoy the fall basics! You know pumpkin everything! 😉 
Cheers!
Candy