Do you remember when only Punky Brewster had different color fingernails and it was a fashion faux pas for your nails and toes to not match? Times sure have changed right? Hello accent nails! It used to be only one "accent nail" where you could go off the deep end and get some awesome design.. Now people are saying, "I want designs on all of my nails!" Gone are the days of single color polished nails people, let's get some color, glitter, embellishments going on those nails! Personally I'm all for it.. if I could just kick my biting habit! Yes, I'm a nail biter but that doesn't keep me from polishing my nails and getting my glitter on. Thanks to gel polish I've done better on the biting. Today I'm showing off some of my favorite Fall nail art on Pinterest! Get your pinning fingers ready!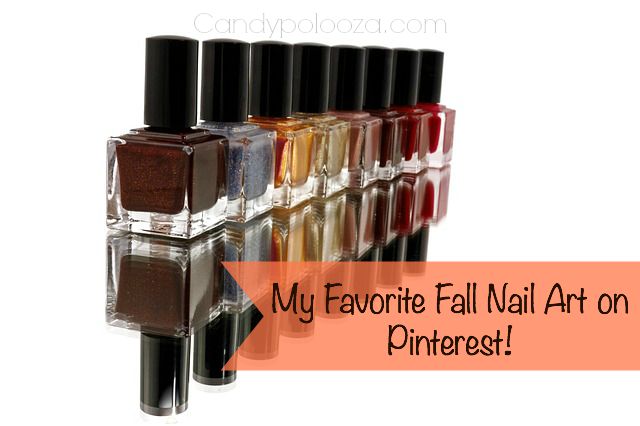 You can totally click on the images to take you to the posts too!
Fun Thanksgiving Nails with Glitter from Refinery29.com
Woo likes owl nails?? Check out this look by Zygomatics! Smokey or fiery Halloween nails by Kerruticles
Glitter and Fall leaves?! OMG Love this from Piggieluv!
One more for the road right? You can follow my Nail Art Pinterest board for more Fall nail fun! 
Fall also means Football!! Might not be the teams you follow but you get the idea!
Football fandom by BeautyTipsnTricks!
Make sure to follow my Nail Art board on Pinterest!
Follow Candypolooza's board Nail Art on Pinterest.
Question:
Do you like to do your nails up for the holidays?
Cheers, 
Candy