I hope your getting your Thanksgiving feast all ready to enjoy today. Just a quick note to tell you how thankful I am for you! Happy Thanksgiving! I haven't done a Thursday Thoughts in some times and I felt it perfect to bring it back today. Wishing you and yours a wonderful Thanksgiving day! Let's get the holiday season started right!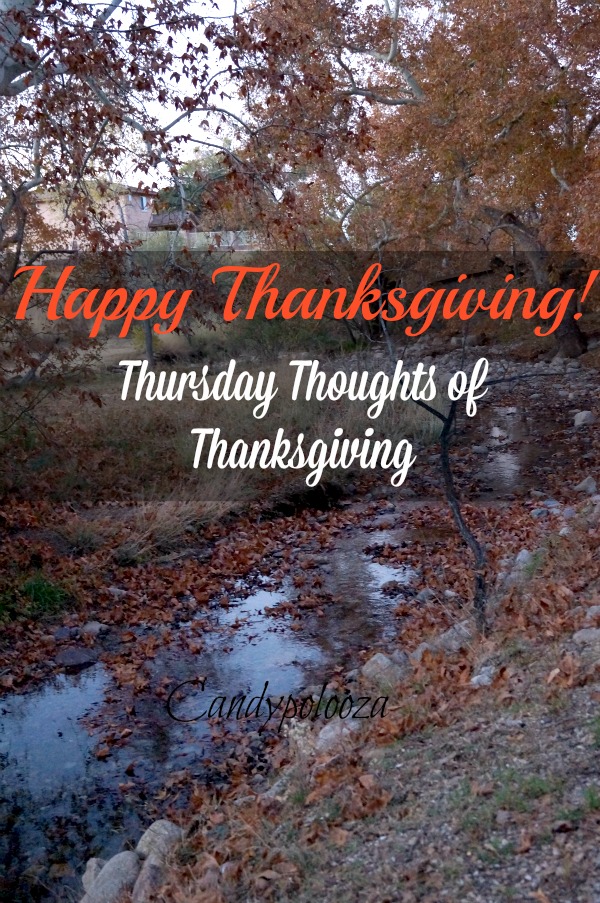 Taking a moment to think about all of the families missing a family member serving abroad and/or in a war zone. Sending prayers for their safety and prayers for peace and strength for the families. We got this ya'll!
Today we are celebrating in Florida. I'm so happy to be near one of my sisters and be able to drive over to spend the holiday. I hope that your home is filled with family and friends.
I'M THANKFUL FOR YOU! 
WISHING YOU AND YOURS A VERY HAPPY THANKSGIVING! 
Cheers, 
Candy