Disclosure: This is part of a sponsored collaboration with Prudential and DiMe Media. However, all opinions expressed are my own.
One of the reasons I started the blog was to inform. I wanted to share experiences with you in case you'd never done something, visited a certain place or thought to eat at this place etc. Also I like to think that I'm here to inspire you. You can do this! You can do this and more! I attended Hispanicize and I have to share what I learned with you! Prudential was a sponsor of Hispanicize and the DiMe Summit. We heard amazing keynote speeches that truly left us all excited about networking, learning and really taking the bull by the horns in not only the financial aspect of our businesses but really look to thrive and succeed.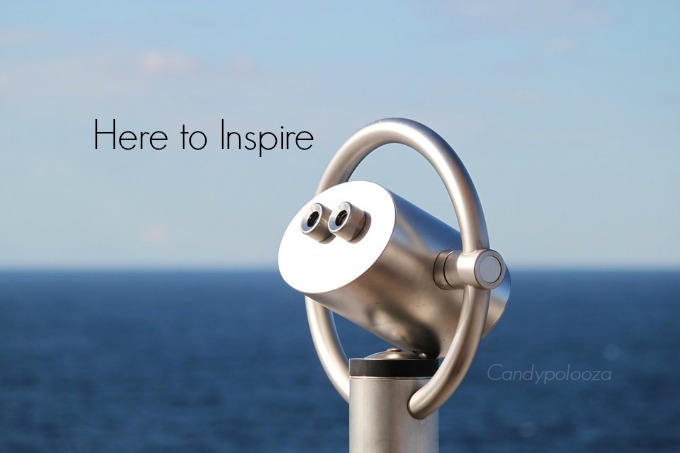 Miami was beautiful but the information learned and the inspiration gained from Prudential, was outstanding. As I mentioned above I started the blog to inform, but I'd be remiss if I said I wasn't interested in the financial benefits from my labor of love. Have you got a great idea for a business but can't decide how you want to launch it? Or are you interested in starting a blog and adding an income to your family? Don't let being afraid to fail kill your dream. I'm going to share a few tips to inspire you to chase after your dreams and push yourself to do more!
During the DiMe Summit we got to hear from amazing business women that truly embody what it takes to be a successful entrepreneur. Listening to Lisa Price from Carol's Daughter speak on how making a product in her garage and never letting other people's comments about "Oh yeah Lisa has a little business" stop her dream. Hearing her say, "YOU are your brand. If you don't take care of yourself first you will not get anywhere!" really struck a chord with me. As a blogger, content creator, freelance writer and small business owner I couldn't agree more. Sometimes it just takes to hear it from someone else. Hearing it from Lisa Price was wonderful.
Words of a woman with a business that started from an idea that became a product that people love and continue to want more of. Truly the beginning of an amazing week. Cameka Smith from The BOSS Network also has an inspiring story! And the best thing about her is that she continues to inspire and educate via her network.
How will you start? What is it that you want to do?
Here's a few tips:
Write up your ideas and plans 
What's your business idea? Is it a blog or do you have an invention or product you know would be a hit? Get it down on paper and get your brainstorm on. If you can't do long term start with what you've got for now. Trust me your plans will grow!
Contact your local small business development center
When we were stationed in San Angelo I visited my local development center and not only did I gain great business information I also had the opportunity to share my blog during an event. My first speaking gig! But honestly it's a great way to network with local people too.
Find Your Tribe 
Working with like minded individuals can do wonders for your business. By working with each other, listening to each other you gain knowledge on what works and what doesn't. It's amazing when you've got a group to throw around ideas with.
Educate Yourself on Your business; Attend Conferences & Seminars
You have to know what you're getting into. I remember launching Candypolooza.com in September 2012 and a couple weeks later I attended my first ever day conference. You've got to keep up with the trends of your business and you'll learn that and more at conferences. Talk to your tribe about which they recommend. I know of a great one you can attend…
Visit Prudential to set your business finances up right from the get go
The best way to figure out the longevity of your business is by being prepared. Investing is one of the best decisions you can make for the long term. One of the best financial decisions you can make as an entrepreneur is to have your money in check too.

The goal of Prudential
Whether you are a one-woman empire of have a staff at your business we can all agree making savvy financial decisions is one of the first ways you will succeed in business.


 Question:

What's your next move? How can Prudential help you?

Cheers! 

Candy